back
05
/ 06
9854|9849|9845|9841|9838|9826|9819|9808|9803|9763|9753|9724|9712|9704|9691|9683|9618|9609|9601|9584|9570|9562|9543|9467|9402|9396|9383|9361|9355|9348|9335|9321|9312|9255|9251|9232|9225|9224|9218|9189|9185|9182|9177|9174|9172|9170|9156|9153|9147|9142|9131|9126|9123|9117|9114|9113|9104|9100|9097|9063|9059|9041|9037|9029|9016|9011|9008|9007|9002|9001|8989|8970|8935|8909|8904|8902|8872|8851|8830|8822|8820|9014|8810|8790|8786|8762|8761|8755|8751|8750|8724|8709|8698|8668|8577|8539|8519|8516|8501|8497|8487|8478|8473|8468|8452|8437|8435|8430|8399|8396|8391|8387|8374|8363|8322|8242|8212|8204|8097|8081|8079|8075|8072|8059|8009|8005|7930|7913|7904|7897|7880|7835|7833|7751|7699|7684|7681|7648|7830|7825|7823|7817|7815|7812|7803|7801|7747|7743|7741|7730|7722|7720|7704|7666|7660|7644|7643|7642|7230|7229|7214|6655|6656|6657|6658|6659|6660|6661|1572|1573|1574|1575|1576|1577|1578|1579|1580|1581|1582|1583|1584|1585|1586|1587|1588|1589|1590|1591|1592|1593|1594|1595|1596|1597|1598|1599|1600|1601|1602|1603|1604|1605|1606|1607|1608|1609|1610|1611|1612|1613|1614|1615|1616|1617|1618|1619|1620|1621|1622|1623|1624|1625|1626|1627|1628|1629|1630|1631|1632|1633|1634|1635|1636|1637|1638|1639|1640|1642|1643|1644|1645|1646|1647|1648|1649|1650|1651|1652|1653|1654|1655|1656|1657|1658|1659|1660|1661|1662|1663|1664|1665|1666|1667|1668|1669|1670|1671|1672|1673|1674|1675|1676|1677|1678|1679|1680|1681|1682|1683|1684|1685|1686|1687|1688|1689|1690|1691|1692|1693|1694|1695|1696|1697|1698|1699|1700|1701|1702|1703|1704|1705|1706|1707|1708|1709|1710|1711|1712|1713|1714|1715|1716|1717|1718|1719|1720|1721|1722|1723|1725|1726|1727|1728|1729|1730|1731|1732|1733|1734|1735|1736|1737|1738|1739|1740|1741|1742|1743|1744|1745|1746|1747|1748|1749|1750|1751|1752|1753|1754|1755|1756|1757|1758|1759|1760|1761|1762|1763|1764|1765|1766|1767|1768|1769|1770|1771|1772|1773|1774|1775|1776|1777|1778|1779|1780|1781|1782|1783|1784|1785|1786|1787|1788|1789|1790|1791|1792|1793|1794|1795|1796|1797|1798|1799|1800|1801|1802|1803|1804|1805|1806|1807|1808|1809|1810|1811|1812|1813|1814|1815|1816|1817|1818|1819|1820|1821|1822|1823|1824|1825|1826|1827|1828|1829|1830|1831|1832|1833|1834|1835|1836|1837|1838|1839|1840|1841|1842|1843|1844|1845|1846|1847|1848|1849|1850|1851|1852|1853|1854|1855|1856|1857|1858|1859|1860|1861|1862|1863|1864|1865|1866|1867|1868|1869|1870|1871|1872|1873|1874|1875|1876|1877|1878|1879|1880|1881|1882|1883|1884|1885|1886|1887|1888|1889|1890|1891|1892|1893|1894|1895|1896|1897|1898|1899|1900|1901|1902|1903|1904|1905|1906|1907|1908|1909|1910|1641|1911|1912|1913|1724|1914|1915|1916|1917|1918|1919|1920|1921|1922|1923|1924|1925|1926|1927|1928|1929|1930|1931|1932|1933|1934|1935|1936|1937|1938|1939|1940|1941|1942|1943|1944|1945|1946|1947|1948|1949|1950|1951|1952|1953|1954|1955|1956|1957|1958|1959|1960|1961|1962|1963|1964|1965|1966|1967|1968|1969|1970|1971|1972|1973|1974|1975|1976|1977|1978|1979|1980|1981|1982|1983|1984|1985|1986|1987|1988|1989|1990|1991|1992|1993|1994|1995|1996|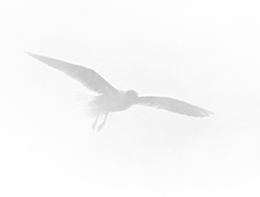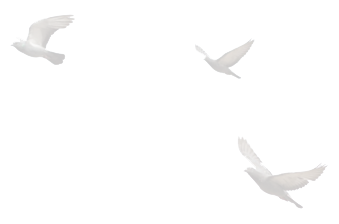 Debate with Krauss (part 3)
May 29, 2011 Time: 00:20:35
Summary
"Is There Evidence for God?" debate with William Lane Craig and Lawrence Krauss.
Transcript Debate With Krauss Pt. 3
Part 3
Kevin Harris: We're continuing to talk about the Lawrence Krauss debate with Dr. Craig. Welcome to Reasonable Faith; I'm Kevin Harris in studio with Dr. Craig. I promise we'll get to the Sam Harris debate, but, Bill, there's been so much going on it's difficult for us to get everything covered. We're still talking about the aftermath of the Krauss debate, and we'll get into the Sam Harris debate very soon. Two very significant debates. You knew these were important. What do you think about the level of chatter and talk and noise and fury after them?
Dr. Craig: Well, it was exciting to see. I love it when these stimulate conversation on the internet and YouTube. I think it's just great. That's one of the reasons that I like these debate forums – because it makes God or Christ an issue of discussion, and I think that's very positive.
Kevin Harris: The next thing that Dr. Krauss wrote about after the debate, and another one of your contentions in the debate, were objective moral values and duties. And Dr. Krauss apparently takes your divine command theory, as he says, to be a sort of voluntarism. Now, what do we mean by that?
Dr. Craig: Well, what I was arguing in the debate, Kevin, is that given the existence of objective moral values and duties in the world, it makes the existence of God more probable than it would have been in their absence. In the absence of objective moral values and duties God's existence wouldn't be as probable as they are in a world characterized by objective moral values and duties. And that seems to me to be eminently plausible to think. And what Dr. Krauss seemed to want to say is that my moral theory is that God arbitrarily makes up what moral values and duties there are, and he could have chosen an entirely different set of moral values and duties—and that seems crazy. Well, I agree that that seems crazy, and that's not my view. My view is that objective moral values are grounded in the being of God himself, that God himself is what Plato called the Good. He is the paradigm of moral value and goodness, and that that nature, then, expresses itself toward us in the form of divine commandments – like you shall love your neighbor as yourself, you shall not steal, you shall not murder, and so forth – and that these commandments then constitute our moral duties. So our moral duties are rooted in the divine commandments, and the divine commandments are rooted in God's essential character. And that's not voluntarism. That is to say, it's not to say that God just makes up what values and duties there are, rather these are necessary reflections of his nature.
Kevin Harris: And as we've discussed—because that logically would imply that he could determine that rape was good or hate was a virtue, or something like that, when it's arbitrary.
Dr. Craig: Yes, and that's the caricature that many people put out of divine command theory, which is, I think, very unfortunate because that's not what divine command theorists typically hold.
Kevin Harris: Well, Bill, this is what I wonder, though. Is there one divine command theory?
Dr. Craig: No, actually there are a variety, and some of them are permutations on this idea. For example, there's one that is called the divine will theory, which would say that our moral duties are not constituted by God's commands but by God's will. Well, I see these as sorts of in house debates among theists that are refinements of the basic view, and needn't be an issue when you're talking to someone who is a secularist.
Kevin Harris: Well, this is going to come up in the Sam Harris debate – and we'll discuss that – but he kept referring to the divine command theory, as if there were only one, and then attributing it to you. I mean, Bill, there are certain divine command theories that fall on the hard rock of Euthyphro's dilemma. Don't you think that divine command theory, if it's to go through, has to get past the Euthyphro?
Dr. Craig: Yes, and I suppose a voluntaristic version would run into that problem. In fact I guess voluntarism would simply affirm that God arbitrarily chooses what is good and what is evil, and determines it himself. And although there have been divine command theorists who are voluntarists that's hardly been the majority position—that's been an outlier position.
Kevin Harris: Go back and listen to some of our past podcasts and, Dr. Craig, people can look at your material on what the Euthyphro dilemma is. [1] But, I'll tell you, it seems to really serve as a corrective for an inefficient divine command theory. Another thing that he said was that why not just bypass God? [2] Just dispense with God. You don't need God for moral values and duties. But the argument was that you do.
Dr. Craig: Exactly. The whole argument is that in the absence of God on naturalism there just doesn't seem to remain any basis for the affirmation of objective moral values and objective moral duties. On a naturalistic view of the world moral values and duties would seem to be just spin-offs of the sociobiological evolutionary process, and therefore are relative and subjective. So I simply don't see any basis on naturalism for affirming the objectivity of moral values and duties. And in fact Dr. Krauss himself seems to admit this, insofar as he embraces a kind of scientism that doesn't make room for ethical knowledge or ethical truth, because it's not scientifically establishable.
Kevin Harris: He seems to be bringing up both horns of Euthyphro's dilemma. And one, that divine command theory is arbitrary—that's not acceptable to the Christian theist. And the other: God himself is subject to moral values and duties—he recognizes them and then passes them down to us.
Dr. Craig: Yes, although in this case he seems to . . . yeah, I suppose you're right, Kevin, that perhaps is what he's saying, though then he would have to give us an account. He needs to give us a moral theory as to how the objectivity of moral values and duties can be affirmed on naturalism. This is what Sam Harris tries to do. But I'm not sure that Krauss really believes that objective moral values and duties exist on naturalism. I think he himself is undecided on that. He, in the debate, seemed to express a kind of undecidedness or indecision about whether he thinks there really are objective moral values and duties.
Kevin Harris: Well, he had one more complaint, and that is that different religious groups have different moral views, and so therefore there's no way they can be objective or absolute.
Dr. Craig: Yeah, that's clearly a bad objection because the existence of moral disagreement doesn't do anything to prove that one party is not right and the others are wrong—that is simply illogical, to assume that because there's moral disagreement that there is no objective fact of the matter about it.
Kevin Harris: But I hear that all the time, Bill. I hear that "people disagree so much on morality; how can you say that there are objective moral values?"
Dr. Craig: Well, that just doesn't follow. Now what it might mean is that it might be difficult to discern objective moral values and duties. Maybe there's a lot of gray area where it's not altogether clear what our moral duties and values are or ought to be. But, you see, that is a concern of moral epistemology, not moral ontology. Moral epistemology asks "How do we discover what goods and duties there are?" And I'm not addressing that question or claiming to have any special answer or insight into that question. I'm addressing the question of moral ontology—"Are there objective moral values and duties?" So the fact that different religions of the world – and you can throw in secularists, as well, here – have moral disagreements, at best says that moral epistemology is a murky enterprise, but it doesn't do anything to undermine the reality of moral values and duties.
Kevin Harris: It gets to applied ethics – doesn't it? – I mean, just because people apply moral values differently doesn't mean that there are none.
Dr. Craig: Exactly.
Kevin Harris: We're just talking about how people apply them.
Dr. Craig: Right. Take a scientific analogy. We may not have the right theory of fundamental physics, of basic particle physics or string theory—there's disagreement in the physics community about the fundamental theory of reality. Does that mean that therefore there is no reality, that there is no way the world is? Well, obviously not. We're on a journey or a path of discovery to try to find out the way reality is. And the fact that it may be difficult to discern or murky or unclear in no way suggests that there is no objective reality about the way the world is.
Kevin Harris: Next Dr. Krauss makes some post-debate comments on the resurrection. Now, Professor Krauss knows what it is to assign homework and to do homework himself. It just seems to me, Bill, that if you're coming into a debate with Dr. William Lane Craig that you at least understand some things about the resurrection, and understand what you say about the resurrection, and that it's probability going to come up. [3]
Dr. Craig: Yes, it probably is going to come up. [laughter] And I think that it would be legitimate to say, "I am a physicist, this is outside my area of specialization. Therefore I'm not going to address it. I'm not qualified to speak on this." That would be acceptable, I think. But it's quite another to presume then to pronounce on this area outside your discipline without having made any effort to read in that area or have some understanding of the basics of it.
Kevin Harris: Especially someone as smart as Dr. Krauss, and widely read. But then he says this nonsense that there are historians who doubt the historical existence of Jesus himself.
Dr. Craig: Yeah, he's obviously been getting this off of the internet or infidel publications, or something of that sort because that is just silly. I would like to hear the names of these historians who deny the existence of Jesus of Nazareth. The fact is that this is the province of crank history and kooks who are not professional historians. No professional historian denies the existence of Jesus of Nazareth.
Kevin Harris: Dr. Krauss says that you said that most New Testament scholars believe in the resurrection. I've never heard you say that, Bill.
Dr. Craig: No, I've not asserted that, Kevin. That's a misunderstanding. What I said was that most New Testament historians believe in those three facts concerning the fate of Jesus of Nazareth. Namely, the discovery of his empty tomb; the fact of the post-mortem appearances to various individuals and groups; and then the origin of the disciples' belief that God had raised Jesus from the dead. That is what I said most New Testament historians agree on today—they agree that those three facts are in fact historical facts about what happened after Jesus died. But whether or not most New Testament scholars believe in the resurrection of Jesus, I frankly have no idea whatsoever. And I've certainly not asserted that they do.
Kevin Harris: And there are those who don't believe, but do believe those four facts.
Dr. Craig: Oh, sure. One thinks, for example, of Jewish New Testament historians like Pinchas Lapide or Géza Vermes who affirm the empty tomb and these appearances and so forth, but are not themselves Christians.
Kevin Harris: Dr. Krauss also commented on the willingness of the disciples to die on behalf of the truth of their proclamation that God has raised Jesus from the dead. And he says that this is not evidence for the resurrection.
Dr. Craig: Right, and I agree with that. It's not evidence for the resurrection. And he's mischaracterized my argument. He's been inattentive to the two steps in the argument, Kevin. The first step is to argue that there are certain facts that need to be explained, like the empty tomb, post-mortem appearances and origin of the disciple's belief. Step two, then, is to ask what is the best explanation of these three facts. Now, the disciples willingness to die for the truth of the resurrection that they proclaimed is not evidence for the second step, it's not evidence for the resurrection. That's evidence for the third fact in the first step, namely, that the disciples – the original disciples – sincerely came to believe that God had raised Jesus from the dead, and that fact cries out for some explanation. How is it that these original disciples who had accompanied Jesus during his lifetime, saw him publicly crucified and killed in Jerusalem, should have come to believe that something so un-Jewish and extraordinary as that God had raised him from the dead? So of course this isn't evidence for the resurrection—it's evidence for the origin of the disciples' belief that God raised him from the dead, which then one needs to explain along with the empty tomb and the post-mortem appearances.
Kevin Harris: This also seems to be a failure to distinguish between people who die for something that they know is a lie – people don't do that, generally – as opposed to people who will die for what they think to be the truth.
Dr. Craig: Yeah, this would be an argument for the sincerity of the belief of the disciples in opposition to, say, conspiracy theories, which no modern scholar would defend. No one defends today that the belief in Jesus' resurrection was a hoax or the result of some sort of conspiracy by these original disciples. They clearly believed in and were ready to die for the truth of this message they proclaimed.
Kevin Harris: Well, like Sam Harris, Dr. Krauss got tons of emails from people – 'you need to say this;' 'you need to say this;' 'this is how you respond to this;' 'he's going to bring up this.' There's a whole community who does this out here. [4] And I think it's called the Defeat Dr. Craig Club, or something—I don't know. [laughter] He did bring up the whole the resurrection is borrowed from pagan myths. Talk about a dead horse.
Dr. Craig: This is based on scholarship, Kevin, that is a hundred years or more out of date. It has been shown by New Testament scholars that pagan mythology is simply the wrong interpretive context for understanding Jesus of Nazareth. Jesus and these disciples who followed him were Jews, and it is against the Jewish context that Jesus and the Jesus movement must be understood—not pagan mythology. And so this attempt to explain the resurrection as derivative from pagan mythology, I think, is simply based on scholarship that's over a century out of date.
Kevin Harris: A couple of more things about what Dr. Krauss has written on his comments after the debate with you. One thing on the blog that I've noticed, all over the place where these remarks have been published, there have been really good Christian responses. Now, Bill, flat out, straight-up, there was a time when that would be few and far between. Not any more. There are well-versed, civil Christians making good representations of Christ, and/or showing the flaws in these things that we hear over and over and over again. So I applaud what I'm seeing. I see very few flamers who come in and just flame, and say, "Well, you'll find out on the judgment day." And "God bless you, I'm praying for you, and go to hell." [laughter] You're going to find a few of those, but, boy, the level of response has risen and I'm excited to see that.
Dr. Craig: I am, too, Kevin. I'm so proud of our brothers and sisters who are engaging in these kinds of debates in the public square. And they do so with an intelligent and charitable demeanor. I think it's great.
Kevin Harris: Yeah, and they've obviously been listening to our podcasts—so, thank you very much [laughter]. Now, Dr. Krauss wraps everything up by saying: "What I hoped I could convey to the truly open-minded intellects in the audience, which of course Craig was not one, was that the amazing effort to understand how the universe works reveals wonders far more remarkable than those presented by bronze-age myths developed before we had any clear understanding of how the universe works. Simply arguing that one doesn't understand the results or doesn't like the results, and therefore one has to resort to supernatural explanations, which was the crux of Craig's rather monotonous repetition of syllogisms, is indeed intellectually lazy—as I did say at the time." A couple of things there. He's saying that these are bronze age myths that you're presenting; pre-scientific, from people who had no understanding of science and how science works. Is he talking about the Bible?
Dr. Craig: He must be. That must be what he's referring to. And it simply is irrelevant to the truth of philosophical theism that I was defending, and that is defended by a good many Christian philosophers today. And he's basically reiterating the old god of the gaps charge there, which just falls to the ground since I'm not using the scientific evidence as evidence for the proposition 'God exists,' but rather using it as evidence for a proposition like 'the universe began to exist,' which is not a theological statement.
Kevin Harris: And the other implication is that the universe is more wonderful and remarkable than a universe that God created. You don't have to have God. "Isn't it a wonderful, beautiful universe that we're exploring." God puts a big damper on that, apparently, in the minds of Lawrence Krauss and others. God's a show-stopper, a conversation ender, breeds laziness because you don't have to research anymore. There's no more reason to do research, lab experiments or field tests.
Dr. Craig: Yeah, well, that's that silly god of the gaps accusation, again, which is just bellied by the existence of great Christian scientists in every discipline.
Kevin Harris: Bill, are you anti-science? Have you ever been?
Dr. Craig: [laughter] Oh, no. Of course not. I mean, even from prior to becoming a Christian I was an avid student of science, and that interest has continued as my philosophical career has unfolded.
Kevin Harris: But you are an opponent to scientism.
Dr. Craig: Well, that's an epistemology—that's an epistemological position that says that the only basic source of knowledge is the physical sciences. And I think that that is far too restrictive a theory of knowledge, and one that ultimately is self-defeating and would undermine science itself. So, right, I'm not a proponent of an epistemology of scientism.
Kevin Harris: So the scientist who is a follower of Christ can still be motivated to find out what causes cellular mitosis, [5] even though he believes ultimately God created everything?
Dr. Craig: Obviously.
Kevin Harris: I mean, is he going to say, "I don't need to understand this. God did it. I don't need to understand the thirty steps involved here."
Dr. Craig: Who says that, Kevin? Who is this straw man, this caricature, that's been constructed that says that? Can you think of any?
Kevin Harris: I have no idea; I have no idea. Let's get to Sam Harris and that amazing debate. We'll do that next time on Reasonable Faith. Thank you for being here. [6