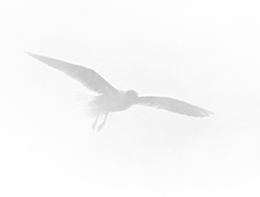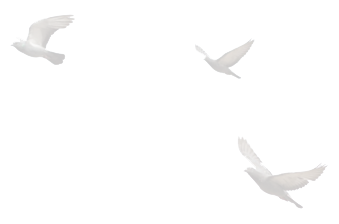 The Doctrine of Creation (part 13)
November 22, 2008 Time: 00:40:16
We've been looking at the doctrine of creation. Today we are moving from continuing creation into the doctrine of providence which is not about how God brought the universe into being but it is about how he governs the universe.
Traditionally, theologians distinguished two different types of providence. These are called providentia ordinaria and providentia extraordinaria. As you can guess from the Latin, what this means is God's ordinary providence – this is the way he governs traditional law-like behavior in the universe; his non-miraculous activity in the universe (his ordinary providence). Then his providentia extraordinaria would be God's miraculous activity in the world – aspects of his providence or his governance that cannot be explained in terms of the natural laws and natural processes going on within the universe.
It is very striking how in contemporary theology the doctrine of God's extraordinary providence has atrophied. Today the denial of miracles is so widespread in mainstream theology that God's providence is really basically reduced to his conservation of the world in being. You will remember we looked at conservation last week. God doesn't intervene in the series of secondary causes; indeed, it is hard to see how he even governs them. He simply conserves the world in being. It is frankly a sort of deistic view of God. Deism was a 18th and 19th century view of God that thought of God as a sort of clock maker who made the clock at the beginning and then preserves it in being but never interferes with its operations and never gets involved in the series of secondary causes. Although I am sure many of these theologians would passionately disclaim being deists, it is hard to see the difference, I think, between their doctrine and classical deism. The doctrine of God's extraordinary providence has really been allowed to atrophy.
Let's talk first then about God's ordinary providence in the world. The central issue that arises here is the age-old conflict between divine sovereignty and human freedom. The Bible has a very strong conception of God's sovereignty over the world. That is to say, God's control or governance of the world. Yet, at the same time, it everywhere presupposes human freedom and responsibility. The biblical passages on divine sovereignty would be too many to list and read, but these have been nicely grouped together into several heads by New Testament scholar D. A. Carson, who teaches at Trinity Evangelical Divinity School, in his book Divine Sovereignty and Human Responsibility. He groups these biblical passages under four main headings: (1) all of those passages that teach that God is the Creator, the Ruler, and the Possessor of all things, (2) passages that teach that God is the ultimate personal cause of everything that happens[1] – everything can be ultimately traced back to God as its cause, (3) passages that speak of God's election of his people – God sovereignly and unilaterally chooses a people to be his own, and this speaks of God's sovereign choice in making that election, (4) passages that speak of God as the unacknowledged source of good fortune or success – think of passages in the Proverbs for example where it talks about how the lot is thrown into the lap but the result is from the Lord or that a man's mind plans his way but the Lord directs his steps. Ultimately God is to be praised for the good fortune and the success that one enjoys. Things don't happen just by luck or by chance; God is the unacknowledged source behind them.
These would be four great themes, as it were, of Scripture that Carson says all emphasize God's sovereignty. God is the Ruler, the Creator, the Possessor of all things, he is the ultimate personal cause of all that happens, he elects his people, and God is the unacknowledged source of good fortune or success.
Anybody, I think, who takes these kinds of passages seriously cannot adopt a revisionist view of God's sovereignty such as has become popular in certain circles today that thinks of God as not being sovereign over creation. What I am thinking here is of the so-called open theism championed by people like Clark Pinnock, Gregory Boyd, William Hasker, John Sanders, and others. Those are evangelical names; those are evangelical theologians. They say God, in fact, doesn't exercise meticulous providence over the world and that God doesn't know what is going to happen in the future. They will say that God is a gambling God, he takes risks, and he doesn't know how things are going to turn out. I don't think anybody who takes seriously what these texts say about God's sovereignty can embrace a view like open theism because it simply cannot do justice to these passages.
On the other hand, the Jewish religion is also permeated by the idea that human beings are made in the image of God and therefore are free moral agents who are held responsible for their actions by God. Carson lists nine different streams of biblical texts that would speak to this area – the affirmation of human freedom. (1) People face a multitude of divine exhortations and commands. The Scripture is commanding people to do this or not do that. It is exhorting them to lay hold of salvation, for example. Exhorting them to be faithful to the Lord. All of these commands and exhortations would presuppose a human ability to respond to them and obey. (2) People are said to obey, believe, and choose God. Not only are these commandments given that presuppose this, but secondly people are actually said to obey, believe, and choose God. (3) People sin and rebel against God. Unless we are to say that God is the author of sin, this presupposes human freedom and activity that they are the ones who sin and rebel against God and do what God does not want them to do. (4) People's sins are judged by God. God judges people for their sin and rebellion which wouldn't, again, not make sense if people were just puppets whom God had manipulated to do this or that. (5) People are tested by God. Think, for example, of the classic case of Abraham where God tests Abraham's faith to prove that he is true.[2] Again, this just doesn't make any sense at all if people are mere puppets. You don't test a puppet to see if it will obey and believe. (6) People receive divine rewards for their obedience and their faithfulness. Again, that wouldn't make sense if people are just like robots. You wouldn't reward them for their good behavior. (7) The elect are responsible to respond to God's initiative. It is true that God unilaterally elects his people – he chooses Israel – but then it is up to Israel to respond to fulfill its status as the elect people. They need to respond and are responsible for doing so. (8) Prayers are not mere showpieces scripted by God. When the psalmist is crying out to God in prayer and expressing the anguish of his heart or his praise to God, this isn't something that God has scripted and the psalmist is just going through the motions. This is a free expression of his own heart. (9) God literally pleads with sinners to repent and be saved. Look at Ezekiel 18 and 31 where the Almighty Sovereign God of the universe literally pleads with people. He says Turn back, turn back from your wicked ways! Why will you die? He is pleading with people to turn back so that he doesn't have to judge them. In Ezekiel, the Lord says, "Have I any pleasure in the death of the wicked and not rather that the wicked turn from his way and live. Turn back and live O' Israel." God is pleading with people to repent and be saved.
These passages all would go to undergird a view of human beings as not puppets or robots but as free moral agents before God. These passages, I think, would rule out any sort of a deterministic view of human beings that we are like animals that do not have freedom of the will. That would be a view that one would find more among naturalists or secularists. But I think it would also rule out a kind of hardline predestinationism that says that God has just predestined everything that is going to happen and that human beings have no freedom to respond or to obey.
We have these dual affirmations in Hebrew thought. On the one hand you have God's sovereignty unequivocally affirmed, but you also have the clear affirmation of divine freedom. The difficulty, of course, is trying to make sense of these because these seem to present a sort of antinomy to one another. You have God being the ultimate controller of everything, and yet you have human beings with free will. How do you put these together in a coherent package?
START DISCUSSION
Student: [inaudible]
Dr. Craig: The question was, "What would make a person choose one of these rather than the other like divine sovereignty? Would it just be presuppositions?" Is that the question?
Student: [inaudible]
Dr. Craig: I think I understand the question. The question, I think, is why would some persons opt for a strong, strong view of sovereignty but then they would affirm freedom in a kind of reinterpreted and sort of emasculated sense? That is, in fact, what some of those do who affirm the strong view of divine sovereignty. They would embrace a view of human freedom which is basically voluntarism. What they mean by that is human freedom means that when I do something I do it voluntarily. It is not like I am dragged kicking and screaming into doing this or forced against my will to do something.[3] Rather I do it voluntarily. But they would say I really don't have the ability to do anything else. I do it voluntarily but I don't have the ability to do otherwise. God has determined me to do this. God has determined me to sin or to not sin or to eat green jello rather than red jello when I go through the cafeteria line. Everything is determined by God, but I do it voluntarily. It is not against my will. I think that you are quite right in that is really a very emasculating view of human freedom. If that is all freedom amounts to it is difficult to see how that is compatible with sin, with unbelief, with responsibility, with reward or punishment. I don't think that that is a full-blooded concept of freedom which is usually called libertarianism. The libertarian wants to affirm that I am causally free from doing any action that I do. There is nothing outside of myself that causally determines me to do what I do. So my will is genuinely free to choose. It is up to me, whereas the voluntarist doesn't really think that. The voluntarist says your will goes along with what you are programmed to do, but it is not really up to you what you do. It is really up to God.
What would motivate someone to abandon libertarianism and adopt voluntarism is precisely this seeming antinomy that the Scriptures affirm both and how do you put them together? One way to put them together would be to adopt this downgraded view of freedom. That would allow you to affirm both that God is sovereign and that human beings do what they do voluntarily and in that sense "freely." The question will be: are we forced by this seeming antinomy into that sort of recourse. I am going to argue that we are not.
Similarly, the contrast would be why do open theists seem to deny the clear biblical teaching of divine sovereignty? Very simply because the Scripture also affirms freedom, and we sense our own freedom, so they downgrade sovereignty and compromise it by saying it just means that God is like the grand chess master who doesn't determine the moves of his opponent but knows his superiority over his opponent so well that he can predict exactly when the match will end with what move and with what piece he will achieve checkmate. That is the sense in which God is sovereign. So the grand chess master analogy would be one used by open theists to show the sense in which God is sovereign, but they don't believe that everything that happens is literally under the control of God. That will lead to a kind of emasculated view of sovereignty.
These two streams of biblical tradition seems to be at odds with each other. That is why you get folks reinterpreting one rather than the other in order to try to put this together in a coherent way.
Student: [inaudible]
Dr. Craig: I have never read anything by Philip Yancey that would suggest that. Are you thinking of a particular book?
Student: [inaudible]
Dr. Craig: It could well be that some people have used the analogy of the grand master as well as these open theists. This is an analogy they are fond of, but don't infer that just because a person uses an illustration that they are all using it to illustrate the same point. I've never read anything myself by Yancey (who is a very popular Christian author if you don't know him) to suggest that he would deny a strong view of sovereignty. I don't know. I am not familiar enough with his work. In Disappointment with God I don't think he denies it in any way.
Student: [inaudible]
Dr. Craig: I think Jesus affirms this same teaching in the sense that he says that God makes his sun rise on the good and the evil alike.[4] He sends the rain on the good and the evil alike. So even the evil who don't acknowledge God as the source of their blessings, in fact he is the source of their good fortunes and their blessings. His gifts are distributed to all persons in differing measures. Even the unbeliever's good success and fortune is something he owes to God, I think Jesus would say.
Student: [inaudible]
Dr. Craig: This is a good question. I am not an expert by any means on animal psychology, but I think it would be because animals are not self-conscious agents. Therefore they don't make rational decisions. Some researchers have disputed this by trying to show that chimps, for example, have the ability to learn primitive languages – at least symbolic signs. But I think Bryant was quite right in the sermon this morning when he said that language acquisition is unique to human beings. I saw a very fine review recently of a book on this topic. I think it was called Why Animals Don't Think in which he basically exploded all of these studies as spurious showing that in fact these chimps and so forth are simply programmed to learn that certain things they do will get a response – get a treat. But they don't really have the ability to manipulate symbols in the way that genuine language users do. I think that that would lie at the root of the conviction that animals are not persons with freedom of the will, because they don't exhibit self-consciousness with rational decision-making ability.
Student: [inaudible]
Dr. Craig: I will go ahead and respond to this question now, even though I think what I will say later on may shed more light on this. The question is: how do you understand Romans 9 where it has this very, very strong affirmation of divine sovereignty – that God has shaped some vessels for use and others for destruction and that the [clay] cannot say to the [potter], Why have you made me thus and so? Who are we to speak back to God? God chose Jacob and disclaimed Esau even before they were born. It was wholly apart from any deeds that they had done. This is a strong affirmation of God's sovereignty and election. How are we to make sense of that?
I want to suggest a different way of reading Romans 9 that I think if you read in this way will just flood it with a new illumination for you. The impression that we have reading Romans 9 is that Paul is trying to narrow down the focus of God's election here, and that he is saying that God can choose this group of persons to be saved and no one can talk back to God. If it is God who wants to choose this narrow group of elect people that no one can gainsay God and so forth. But I think when you read it in its context what Paul is actually doing there is not narrowing the scope of salvation, he is broadening the scope of salvation. He is saying to Jews that because of their ethnic heritage they cannot claim to have some kind of a privileged position with regard to God's election. Just because they are descended from Abraham according to the flesh doesn't mean they have a leg up on everybody else with respect to being part of God's elect people. What he is trying to explain to these Jewish persons is that if God wants to broaden the scope of his election to not only include Jews but to include as well these execrable Gentiles – these Gentile dogs – that is God's privilege. He is the sovereign God. He elects whom he wants to. Therefore the Jew cannot complain if God chooses to elect these Gentiles to be saved – to be part of his elect people. That is what Paul means when he says the clay can't say to the potter Why have you made me thus and to backtalk to God. God can choose whom he wants to be saved.
Whom has he chosen to be saved according to Romans 9 and 10? Paul goes on to say those whom God has elected to save are those who have faith in Christ Jesus.[5] That is the object of God's election. Read it in connection with Galatians in particular – his letter to the churches of Galatia. In Galatians he says, Who are the true children of Abraham? It is not those who are descended from the flesh. He says it is those who have faith in Christ Jesus who are the true children of Abraham. They are the heirs of the promise. What Paul is saying is God is sovereign, he can elect to save whomever he wants whether Jew or Gentile, it is God who makes the choice who to be saved, and he has chosen to save those who have faith in Christ Jesus. He says Israel has stumbled at this stumbling stone because they sought to be saved through works – through the works of the law – rather than through faith. It is Gentiles who have now come in by faith to claim God's heritage and to be part of the elect body because they have placed their faith in Christ Jesus. And Jews cannot complain about this because it is God's sovereign will that those who have faith in Christ Jesus should be saved even if they are Gentiles.
That is why he can go on in chapter 10 of Romans to quote Joel and say Therefore, whoever calls upon the name of the Lord shall be saved. That statement wouldn't make any sense if you think of chapter 9 as narrowing the scope of salvation down to those whom God hand-picks without their will. But if you think of it in terms of God has picked those who have faith in Christ Jesus to be elect then it follows that Romans 10 is right – therefore whoever calls upon the name of the Lord and places his faith in Christ Jesus is part of the elect and will be saved.
That is how I would understand those two chapters. I would encourage you to again read them in connection with Galatians and what he says about the true children of Abraham. I think that will shed real new light on this.
This perspective on predestination would be to say that the primary object of God's election is this corporate group – this body, the people of God. He has chosen to elect as the people of God those who have faith in Christ Jesus. Election is primarily corporate. It is only secondarily individual insofar as we freely choose to join this corporate group and therefore to be in that secondary sense elected by God.
END DISCUSSION
Let me say a word about these different alternative understandings of divine sovereignty and human freedom.
The first is Calvinism. In a sense, that is something of a misnomer because this view is far, far back in church history before John Calvin. I think one could have equally called it Augustinianism after St. Augustine, the fourth century bishop of Hippo in North Africa. A handier label might be Augustinianism-Calvinism, but I use the word Calvinism because at least in Protestant circles this is the name that this view usually goes by. On Calvinism, as we say, you have this strong view of divine predestination as an individual choice of God that everything that happens in the world, even apart from salvation (just for example my sitting on a particular chair here this morning), is all predestined by God. God causes everything to happen, and human freedom is at best a kind of voluntary cooperation of my will with what God has predestined me to do. But of course since the will itself is also predestined by God, even that voluntariness isn't something that ultimately stems from me as its originating author. It ultimately comes from God. God is the one who sovereignly decrees everything that takes place. On this view there is no libertarian freedom as such.
The second view is even more of a misnomer. You should really put it in quotation marks - "Arminianism" - because the original Jacob Arminius didn't really believe this view. Jacob Arminius was a 17th century Protestant theologian who felt very uncomfortable with the Calvinistic determinism of persons like Luther and Calvin.[6] In fact, Arminius himself really adopted the third view, Molinism. Richard Muller has shown in his biography of Jacob Arminius that Arminius was actually the conduit through which Molinism, which is a Catholic Jesuit creation, entered into Protestant theology. Arminius himself was actually a Molinist, which is the third view we will talk about. But today "Arminianism" (in quote marks) has become so watered down that it no longer resembles the original views of its founder Jacob Arminius. Rather, what very often passes as Arminianism today is the view that God bases his decrees or his foreordination on his foreknowledge. He looks into the future as it were and sees what will happen (sees what people will freely choose) and therefore on the basis of his foreknowledge he decrees that that is what will happen. Rather than basing his foreknowledge on his foreordination the way the Calvinist would do (the Calvinist would say the reason God foreknows what will happen is because he foreordains it – foreknowledge is based on foreordination), the contemporary Arminian flips this and says his foreordination is based on his foreknowledge – because he knows what will happen therefore he foreordains that it will happen.
I think you can see that this is such an emasculated and worthless doctrine of divine providence that it hardly merits consideration. It makes God's foreordination a fifth wheel. It doesn't do anything. Given that God knows that everything is going to happen, to have it that now he foreordains that it will happen does absolutely nothing. It adds nothing to the equation because it already is going to happen. It reduces God's foreordination to simply sort of looking into the future and saying, "Oh, OK. That's what's going to be." This is so weak a doctrine of divine providence I think as to be quite worthless. It turns divine providence, as I say, into a sort of fifth wheel that carries no weight and really doesn't do anything. This contemporary watered down Arminianism, I think, is really a quite implausible doctrine of divine foreordination and foreknowledge.
The third view comes from a man who most of you have probably not heard of named Luis Molina. Molina was a Portuguese Catholic counter-Reformer of the late 16th and early 17th century. Molina, for better or worse, had the view that the central teaching of the Protestant Reformation was that there is no human free will. I think that the central teaching of the Protestant Reformation is justification by faith rather than by works, but in Molina's eyes at least the central teaching of Calvin and Luther was that salvation is wholly the work of God and this excludes any kind of human freedom so that it in fact turns people into puppets – into mere marionettes. Molina, as a counter-Reformer and a Catholic, wanted to draft a doctrine of divine sovereignty and human freedom that would not fall into the determinism of Calvin and Luther and that would preserve a strong view of libertarian human freedom but would still also give us a very strong sense of divine sovereignty and God's providential control over everything that happens. So Molina drafts his view of divine providence which I shall explain next.
START DISCUSSION
Student: [inaudible]
Dr. Craig: He is saying that on the Calvinist perspective human freedom is something that is a God-given endowment of human beings as such but that it is obliterated by the fall and in that sense man finds himself in bondage due to that.[7] I think that what you are describing would be more similar to the Lutheran view. These are matters of interpretation. You will find people interpreting Calvin and Luther in all different sorts of ways. But as I understand Calvin he thinks that everything that happens happens as a result of God's decree. Even therefore things that are prior to the fall would not be something that would happen independent of God's decree. Otherwise he would think God's sovereignty is compromised. He would think that even after the fall neutral things that happen – like, say, a squirrel burying an acorn in a certain place rather than another – isn't the result of the fall. It is not a moral action but he would say God has decreed that the squirrel should bury the acorn here rather than there. Everything that happens must be under the providence of God. Luther, by contrast, I think would have the view that you described. Luther's view has been characterized as bound in things above but free in things below. That is to say, in things above (things relating to God, things requiring a spiritual dimension) our wills are bound. Because we are fallen into sin and depraved we have no ability to choose for God and therefore in things above (in spiritual matters) we are in fact slaves. We are bound. But in the things below like whether I choose red jello or green jello when I go through the cafeteria line, Luther would say that is up to me. That is not determined by God. I have free will in that respect. In that sense I think there would be a differentiation between the two. At least as I read Calvin, I think that his doctrine of sovereignty is not driven by his doctrine of sin (as Luther's is) but it is driven by this strong sense of providence that God has to have over everything that happens in the world. At least that is the way I read him.
Student: [inaudible]
Dr. Craig: The question was with respect to my response to the earlier question: is there a way of discerning through Greek exegesis whether election is primarily individual or primarily corporate? I don't think this is going to be decided by linguistic studies. No. The passages can be read corporately. They use plural pronouns. Or they could be read individually. You are going to need to ask yourself which makes the most sense – which gives you the most coherent view as a whole? As I say, when you read it as thinking of predestination and election as corporate, I think it makes sense out of things like chapter 10 where Paul says, "Whoever calls upon the name of the Lord shall be saved." The individualistic interpretation doesn't seem to make good sense out of that. It leaves you with a sort of incoherent package. But I don't think you'll be able to decide an issue like this linguistically. You are going to need to see which one makes the best sense of all of the teaching of Scripture on these issues.
Student: [inaudible]
Dr. Craig: The question was: do I see Romans 9 and 10 as sort of an evangelistic discussion – the person in chapter 9 being held guilty before God and then given the offer in chapter 10 to repent and be saved. Sort of like that, although I do think the focus isn't on unbeliever and believer. It is on Jew and Gentile. That is where I see the focus. The person in chapter 9, I think, doesn't want election to be extended to the Gentiles. That is what gripes him. He wants to think it belongs to ethnic Israel. What Paul is saying is that the sovereign God has the right to save whomever he wants and you can't gainsay God. I think we all want to agree with that. It is – it is up to God. As Paul says, he has mercy upon whom he has mercy, and he hardens whom he hardens. It is up to God to save whom he wants. Whom has he then chosen to save? The answer is very clear – especially in Galatians – those who have faith in Christ Jesus. Those are the ones that he's chosen to elect. That is the way I would read it.
END DISCUSSION
We are out of time. What we will do next time is come back and begin to look at Molina's doctrine of divine providence and see if, in fact, he can fulfill his goal of providing a coherent understanding of providence that will sacrifice neither divine sovereignty nor human freedom.[8]
---
[1] 5:07
[2] 10:03
[3] 15:03
[4] 20:02
[5] 25:07
[6] 30:18
[7] 35:05
[8] Total Running Time: 40:16 (Copyright © 2008 William Lane Craig)