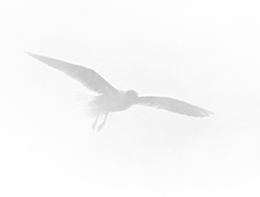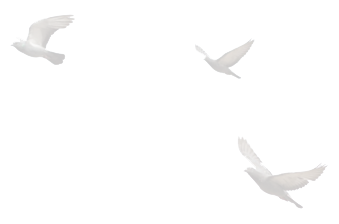 The Doctrine of Creation (part 15)
December 07, 2008 Time: 00:29:47
[Opening prayer]
We've been talking about the doctrine of divine providence. Last time we looked at Molina's theory of divine providence, or at least the basis of it. Did you hear in at least Paul's address this morning, he talked a little bit about the Jesuits – didn't he? – that order of priests with on foot up. I liked the way he said it – they always lived with one foot up, always ready to go. Molina was a Jesuit, as I said last week. We are getting a little bit of his theology here.
To recap, you will remember he divided God's knowledge into three tiers or levels as it were. The first of which he called natural knowledge. This is God's knowledge of all necessary truths. This knowledge is essential to God. He could not have lacked this knowledge because it is necessary. We saw that this knowledge gives him a knowledge of all the possible worlds that he might have created. By possible worlds we don't mean Earths or planets or even universes. A possible world means a kind of maximum description of reality. If even I were to have one less hair on my head and everything else would be the same that would be a different possible world than the actual world. Anything that is different would describe a different possible world. Some of these might be vastly different, with different laws of nature, different creatures in them, we wouldn't have existed in many of them. These are all known to God by means of his natural knowledge. This is God's knowledge of everything that could be.
Second, Molina said, God also has what he called middle knowledge. This is called this simply because it is in between the other two types of knowledge. This is God's knowledge of what every creature would freely do under any circumstances in which God might place him. What any person that God might create would freely do under any set of circumstances that God might put him in. Because creatures would freely choose in certain ways and not in other ways, that means that some of these worlds that are logically possible are not feasible for God and so they drop out at this stage of God's knowledge. For example, here is a world in which Peter, rather than denying Jesus three times, in precisely the same circumstances he affirms Christ three times. Well, the problem is that if Peter were in those circumstances he would deny Christ three times. Therefore, that world isn't feasible for God. Given the truth of the statement that if Peter were in these circumstances he would freely deny Christ three times, a world in which Peter is in precisely those circumstances and does something else is not feasible for God. This gives God knowledge of everything that would be under certain circumstances.
On the basis of his middle knowledge comes the divine decree to select one of these worlds to be actual. So in the third moment comes what Molina called God's free knowledge.[1] This is his knowledge of everything that will be in the actual world. By this he knows which world he actually has created – which world he has actually chosen.
I want to emphasis that these three moments in God's knowledge are not chronological. It is not as though God is ignorant at first and then he discovers more and then finally he discovers more. This is a logical order or an explanatory order. But, in fact, everything that God knows he has always known. Don't think of this as being chronological in time. This is a logical order of priority if you will between the elements of God's knowledge.
START DISCUSSION
Student: [inaudible]
Dr. Craig: The decree? It is God's free choice which one of these worlds he wants to actualize. By "actualize" I mean "make real." These possible worlds are just possibilities. You can think of them in a way as sort of ideas in the mind of God. He knows all the possibilities. Then here he knows all (what would you call them?) feasibilities I guess – all the feasible worlds. Then finally he knows which world is really the actual one. The decree is simply God's choice of which world to create.
Student: [inaudible]
Dr. Craig: No! I take the view that God is omniscient. So he knows all truth.
Student: [inaudible]
Dr. Craig: I did this for the simplification when I say "will be." Of course he also knows what is and what was. But just for simplification purposes I did it like this. What the order here is is this. In other words, people ask, "How can God foreknow the future? How does he know what will be?" Molina's answer is he knows it on the basis of his middle knowledge and his decree. It is a kind of explanatory hierarchy if you will. The free knowledge is explained on the basis of the middle knowledge and the divine decree. The hierarchy is a kind of explanatory hierarchy in God's knowledge.
Student: [inaudible]
Dr. Craig: He asks: are all of the middle knowledge worlds free-willed worlds? No, not necessarily. The Calvinist could actually adopt this scheme of middle knowledge. There is nothing about this understanding of God's knowledge that is incompatible with Calvinism. Let's imagine this is a world that is totally determined. There is no free will in this world. Everybody is determined by God. Well, the Calvinist might say that God looks at his middle knowledge and all the worlds involving freedom and he says, Man, all of those worlds are lousy! I'm not going to create any of those worlds that have freedom in them. Those are terrible worlds. I'm going to pick the world where I determine everything that will happen. Therefore it turns out that the Calvinistic world is the actual world. So there is nothing about the theory of middle knowledge itself that implies free will or Calvinism. It does imply that free will is possible because there are worlds in which there is free will. But there are maybe other worlds, too, where there aren't any free persons at all and maybe no higher form of life than rabbits, say. Or some worlds that are just rocks, where there is no life at all. There is nothing about this theory that is incompatible with being a Calvinist so far. It is going to be the application of it that Molina makes that will lead to a doctrine of divine providence very different from Calvinism.
Student: [inaudible]
Dr. Craig: "Why is it called free then?" Because it is on the basis of his divine decree, which is free. It is God's freedom that is spoken of here. It is free knowledge because it is not . . . let me put it this way. It is free knowledge because it is dependent upon God's choice. God could have chosen to actualize a different world, and then his knowledge of what will be would be different, right?[2] The "free" here isn't referring to human freedom; it is referring to the fact that this knowledge is dependent upon God's free decree or free choice what world to create. Whereas this [middle] knowledge doesn't depend on God's will. It is prior to his will. Only the free knowledge depends upon his will. Good question. I'm glad you clarified that.
Student: [inaudible]
Dr. Craig: The extremes would be the Calvinistic extreme where everything that happens is determined causally by God to happen. Human beings are free only in the sense that what they do, they do voluntarily. That is to say, it is not like they are dragged kicking and screaming into doing various things. God moves their will so that they voluntarily do it, but they couldn't have done otherwise. That is the Calvinistic extreme. The other extreme would be the so-called "Arminian" extreme (that is with quotation marks in it because Arminius was actually a Molinist). That would be the view that God just looks into the future and sees what people will freely do, and therefore he decrees that that is going to happen that way. On that view, the divine decree becomes, as I said, a fifth wheel that bears no weight. Human beings just will do what they will do and God just sort of says, Well, I guess that is the way it is going to be. This is meant to provide a basis for affirming both divine sovereignty and human freedom without compromising either.
END DISCUSSION
Let me apply this to the doctrine of divine providence. Molina does believe that God has chosen a world of free creatures. He has created man in his image, and therefore human beings are not like mere animals. They are endowed with freedom of the will. But God knows exactly how every person would freely choose in any situation that God will put him in. In any situation or circumstances that God puts a person in, God always wills that that person will do the good thing – that he will do the right thing. That represents God's direct will – that you will choose the right thing to do. But he knows that many people would not freely do the right thing – they would do the wrong thing; they would sin. So he permits them in those circumstances to commit a sinful action knowing that in his ultimate plan and purposes even those sinful actions will ultimately redound to the achieving of his purposes.
You think of a verse, for example, like in Genesis where Joseph confronts his brothers in Egypt later in life who have sold him into slavery, lied to their father that he was killed, and Joseph says to them, "You meant it for evil, but God meant it for good and has brought this to pass." That is exactly what Molina's theory of providence would hold – everything that happens in the world is either directly willed by God or it is permitted by God with a view toward his ultimate purposes. The good things that occur in the world God directly wills; the evil things that occur he permits. Molina says that not a leaf falls from the tree or a sparrow falls to the ground but that God either directly wills or permits it as a particular event. It leads to a very strong, strong view of divine sovereignty. Everything that happens in the world is directly willed or permitted by God.
Moreover, on Molina's theory of concurrence, God acts in the world to produce the effects of the free choices of people. In this sense, he is very different from Thomas Aquinas. Let's imagine this is some free individual here, and he wants to do a choice that will bring about some effect. On Aquinas' view what God does is he acts on the agent to move him to produce the effect so that God acts on the will of this person to turn his will this way or that to achieve the effect.[3] Molina regards this doctrine as utterly deterministic. He says it makes God the author of sin because it is God who moves the will to commit the sinful actions. It makes God the author of evil. And it is destructive of human freedom because human beings don't really have any choice in the matter. It is not up to them. Molina's doctrine of concurrence is that God acts not on the agent but he acts with the agent to produce its effect. If the agent, say, wills to move the chair, God concurs with that decision by moving the chair. He doesn't act on the agent to move his will to produce the decision. But he acts with the agent to produce the effect. This is what Molina called simultaneous concurrence. On this view everything that happens in the world is either directly willed by God or it is permitted by God in the case of evil actions and he concurs with the free decisions of creatures to bring about every effect in the world. Everything that happens is produced by God. Everything that happens in the world is caused by God, but only in such a way as to preserve and be consistent with human freedom.
Let me just say a word about how Calvinists and so-called Arminians react to this. The Calvinist will react to this by saying this compromises divine sovereignty. Why? Because God doesn't determine how someone would freely act in whatever circumstances he finds himself in. Remember, that middle knowledge is prior to the divine decree, so God doesn't determine which subjunctive conditionals are true about how someone would act in a certain set of circumstances. The Calvinist says this compromises divine sovereignty because God doesn't determine the truth of these statements. I think this charge really is unwarranted because you will remember I said that it is logically impossible to make someone freely do something. That is as logically impossible as making a round triangle or a married bachelor. It is logically impossible to make someone freely do something. In order to be omnipotent God doesn't have to be able to do logical impossibilities, like make a stone too heavy for him to lift. Down through church history, church theologians have always held that omnipotence means roughly that God can do anything that is logically possible for him to do, but he doesn't need to have the ability to do logical impossibilities. On this, there is no non-logical limit to God's power. Therefore, I think this is completely compatible with omnipotence and with divine sovereignty.
The Arminian, on the other hand, will say this compromises human freedom because people are put into circumstances and God knows exactly how they are going to act and therefore if you are created in those circumstances your free will is taken away. Again, I think that is unwarranted because what you need to remember is these circumstances are freedom-permitting circumstances. The creature or the person that is in those circumstances can choose either way. He can do whatever lies within his power to do, and God does not determine what he will do. He merely knows what the person will do in any circumstances that he creates him in. That is why I said the other day, as you remember, with regard to predestination – on Molinism it is up to God whether we find ourselves in a world in which we are predestined, but it is up to us whether we are predestined in the world in which we find ourselves. God has created us in a certain set of circumstances, he has given us sufficient grace to be saved, and now it is up to us to respond. If we will freely respond to his grace then we will be among the elect and therefore among the saved and the predestined.
I think that the view provides a really nice balance between sovereignty and human freedom. It gives you God's sovereignty over all of the circumstances and the persons in them, knowing exactly how they will choose, and he causes everything that happens in the world.[4] But he does so in such a way that does not annihilate human freedom because he respects the free choices that people make, and allows them to do what they want to do in the circumstances in which he creates them.
I've been amused almost in recent years to see how Molinism has become the sort of center of gravity of the debate in that people on the Calvinistic end are now talking about their view as being Calvinistic Molinism, and people on the Arminian view are now starting to affirm God's middle knowledge. So Molinism is really the center of gravity in the contemporary debate, and it is pulling the other two camps into the center so to speak which, I think, suggests that one is in a good position being right there in the middle.
START DISCUSSION
Student: [inaudible]
Dr. Craig: Insofar as they begin to start using the doctrine of middle knowledge, yes! It is very interesting in the Westminster Confession there is actually a brief phrase in there where they reject that God makes his decrees based upon his knowledge of how creatures would freely behave or act. But now certain contemporary Calvinists are starting to rethink this.
Student: [inaudible]
Dr. Craig: Yes, that is right. Although this debate has really been largely eclipsed among Catholics, this debate now is going on among Protestants. You don't find even the Jesuits propound this doctrine. It has been kind of eclipsed until Alvin Plantinga rediscovered this in the mid-1970s. Plantinga had never heard of Molina before. He just arrived at this theory on his own, and Anthony Kenny of Oxford University said to Plantinga, That's Molinism! Plantinga said, What is that? Anthony Kenny is a fine historian of thought explained that all of this had been done before in the 16th century.
Student: [inaudible]
Dr. Craig: Let's be fair about this. He says Thomas wasn't deterministic. I don't think Thomas wants to be deterministic. That is right. He doesn't want to be. He wants to say that God moves the creaturely will to freely do some effect. He moves the creaturely will to freely choose X. But I think it is hard to make sense out of that. That seems to just be incoherent. I think you are right in saying that Aquinas doesn't want to be a determinist; that is right. But I think it is very, very difficult to show why his view doesn't imply determinism despite his desire to avoid it.
Student: [inaudible]
Dr. Craig: Good question. No! Not on this view. God will not be caught off guard. That view is the view of so-called open theists who say that God doesn't foreknow the future, he doesn't know what is going to happen or what people will freely do. So he is a risk-taking God who gambles. This view is the utter opposite of a gambling God, because God knows exactly how you would choose in any circumstances you might be in. So, for example, Judas didn't have to betray Jesus even though Jesus had predicted he would. When the time came, Judas had it entirely within his power to choose not to betray Jesus. But if he had chosen not to betray Jesus then Jesus would not have made that prediction because he would have known how Judas would have behaved. So God's knowledge is like an infallible barometer of the weather. The barometer doesn't determine the weather, but it infallibly tracks what the weather will be. God's foreknowledge is like an infallible barometer of human free choices – which ever way they would be, that is how the barometer of God's foreknowledge will go. So he cannot be surprised.
Student: [inaudible]
Dr. Craig: Right. The example that often medieval theologians would use would be the three sons of Israel in the fiery furnace – Midrash, Shadrach, and Abednego. Although they were in the flames and the flames were real and they were hot because they burned up the guards remember (it wasn't as though the flames weren't hot), God didn't concur with the action of the flames in burning up the three sons of Israel. So they weren't harmed because God withdrew his concurrence.[5]
Student: [inaudible]
Dr. Craig: I don't remember that part – is that how it goes? OK.
Student: [inaudible]
Dr. Craig: Could I tie simultaneous concurrence with continuous creation? Obviously they are very closely related. What I argued before was that God's conservation of the world in being does imply concurrence because if he conserves the world in being from one moment to the next then he must conserve in being not simply . . . remember I gave the example of a wad of cotton with a flame coming into it . . . but he must conserve the wad of cotton as it is black and smoldering and hot. So he must concur with the action of the flame in conserving the world in being. If you do believe, as most theologians do, that God conserves the world in being then you do have a kind of doctrine of concurrence here where God is concurring with the secondary causes in the world to produce their effects.
Student: [inaudible]
Dr. Craig: Right. The effect wouldn't happen. If God were to withdraw his concurrence then you might choose to move the chair but it wouldn't move. That is true.
Student: [inaudible]
Dr. Craig: That is a really good question because, as we said the other Sunday, obviously I am not free to just do anything. I have a certain genetic makeup that makes me incapable of, say, jumping four feet into the air if I willed to do that or to do certain other things. Obviously these circumstances in which we are created will permit degrees of freedom. They will permit you to choose between certain options. But your options won't be unlimited. It will be true that you are going to have certain predispositions as the result of the culture and the family that you were raised in, your education, your experiences. But of course all of those are also under the providence of God and have been arranged in advance so as to put you in just those circumstances where God knows how you would freely choose. This would be a good note to close on. This kind of knowledge in the hands of a tyrant would obviously be terrifying. It would be horrible to imagine some evil genius who could manipulate us by putting us in different situations knowing how we would freely choose. But that is where, praise be to God, we come back to the kind of God that is revealed in the Bible, a God who says What I will for you is your good, and not your harm. I want good things for you. Particularly, the Bible says that God is not willing that any should perish but that all should reach repentance. His desire is that all men should be saved and come to a knowledge of the truth. In the hands of a loving heavenly Father who wants the good of all people and wants as many to come to him as is feasible, he is going to arrange our lives with the predispositions and the circumstances that will give us the opportunity to come to know him and his salvation forever. So sufficient grace for salvation is provided to every human being that he creates. No one can complain that he was created in circumstances that were somehow inconducive to salvation. Rather, every person will be given sufficient grace at some point in his life to freely respond to God's grace and be saved.
END DISCUSSION
I find that this to be a very provocative and helpful model of divine providence. I simply leave it to you for your consideration. If you are interested in following up, take a look at my book The Only Wise God or the little booklet with RZIM called What Does God Know?
What we will do next time is turn to the subject of miracles. We'll talk about the attack upon miracles that occurred during the Enlightenment and why people today find it so hard to believe in a God who does miracles. Then we will look at the objections to miracles and why I think that in fact it is perfectly rational to believe and identify miracles.[6]
---
[1] 5:03
[2] 10:07
[3] 15:05
[4] 20:06
[5] 25:03
[6] Total Running Time: 29:47 (Copyright © 2008 William Lane Craig)