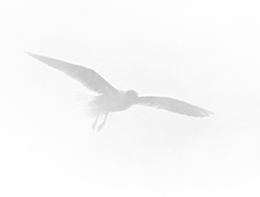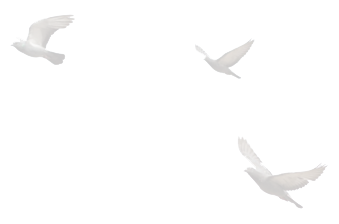 The Doctrine of Creation (part 7)
October 13, 2008 Time: 00:45:13
Summary
Creation out of nothing.
Another thing that has been in the news the last couple of weeks that I wanted to say just a word about before we look at our lesson has been this terrible wave of violence in reaction to these cartoon caricatures of Muhammad that has been sweeping throughout the Muslim world. As I've listened to people commenting on this on the talk shows – the political pundits and so forth – what I am hearing very often is the claim that this represents a tiny radical fringe of Islam today that isn't really representative of what Islam stands for, and that this is a peaceful religion that has been hijacked by what one person said were kooks – Islamic kooks who are committed to violence. And this person, who was a Christian, said that there are kooks in every religion, there are secular kooks as well, and we shouldn't take this to be indicative of the true nature of Islam which is a peaceful and good religion.
Well, I think that this is very troubling in one sense because anybody who has done some study of Islam, I think, realizes that the kind of outrage and the violence that you see expressed here isn't something that is indicative of something that is alien to the nature of Islam, nor is it just a majority of people. Indeed, one Islamic person that I heard interviewed said this really does represent the mainstream view of Muslims today, and therefore really isn't a fringe element. But more importantly than that, it is not a kind of reaction that is alien to the Islamic faith. I think in our politically correct society we have the sort of presupposition that all religions are equally valid and that all religions are basically good and express the same sort of values that we believe in. Frankly, that is just not true. When you think that religions are things that are developed by human beings that are socio-cultural expressions of human persons, it shouldn't be surprising that the world would contain some really dreadful religions. And there are religions that really are dreadful morally and in other ways. To pick an extreme example – voodoo would be an example, I think, of a truly dreadful religion that virtually everybody would agree with. Or say the religion of the ancient Aztecs who worshiped this bloodthirsty god Quetzalcoatl and who offered to him human sacrifices as part of their cult of worship. In the Bible you have Molech worship in the Old Testament that involved the sacrifice of children on the altar to this god, Molech, who demanded human sacrifices. There are dreadful religions.
For better or worse there are elements of Islam that are committed to the use of violence in the propagation of the Islamic faith. Muhammad himself was one who used violence to put down those who disagreed with him. For example, Jewish persecution under Muhammad was bloody and severe. So these are not non-historical caricatures when Islam is portrayed in this way.
I want to just read a couple of passages to you from the Qur'an, which is of course the Islamic holy book. This is from the ninth sura (or chapter) of the Qur'an. This comes near a period at the end of Muhammad's life, about two years before he died, as he is looking at the nations around the Arabian peninsula – Syria, Iran (or Persia at that time), Egypt – and preparing for attack upon these nations. In the ninth chapter (or sura) of the Qur'an it says with respect to these idolaters or pagans (these would be non-Muslim, non-Christian, non-Jewish pagan idol worshipers),
For four months you shall go unmolested in the land. [There is a kind of four month moratorium on any violence against these pagan peoples. But then it says:] When the four months [or the sacred months] are over, slay the idolaters where ever you find them. Arrest them. Besiege them. Lie in ambush everywhere for them. But if they repent and take to prayer and render the alms levy then allow them to go their way.[1] God is forgiving and merciful.
So these non-Islamic pagan peoples are put under this ban where they are to be set upon violently unless and until they repent. Moreover it then goes on in the 29th verse of the same chapter to say that even Jews and Christians now are subject to this kind of violent attack. It says,
Fight against such of those to whom the scriptures were given [another translation would say "the people of the book." That is what Jews and Christians were referred to as because they believed in the Bible.] who do not believe in God nor in the last day who do not forbid what God and his apostle Muhammad have forbidden and do not embrace the true faith until they pay tribute out of the hand and are utterly subdued.
After Muhammad's death this program of conquering and spreading Islam by the sword was followed out as Persia, Syria, Egypt, and North Africa were conquered one after another and fell like dominoes before the Islamic armies.
So it simply isn't true that Islam is a religion of peace and kindness and charity. This is a religion which endorses violence and which historically has been propagated by violence. The reaction that you see to these cartoons is not at all out of character for this religion. Rather, I think it represents really a symptom of the character of Islam, frankly. It is a religion that has violence very close to the core and is the way in which it has been spread historically. So don't be fooled by these kinds of media reports that we are hearing today.
START DISCUSSION
Student: [inaudible]
Dr. Craig: The question was: who was responsible for the initial cartoons? Correct me if I'm wrong but my understanding is it was a Danish cartoonist, and that they were run in a Danish newspaper back in September but they didn't occasion much outrage at all until some Muslim clerics took these cartoons and added to them other cartoons which were not published which were more outrageous, portraying Muhammad, for example, with a pig's face which is an unclean animal in Islam and Judaism, and other really vulgar sorts of things. They took these to the Middle East, began to show them around, and it was they who then aroused this violent outburst against these cartoons even though what they were showing people weren't in fact the cartoons that were published, but those plus others that were thrown into the mix to make it more volatile.
Student: [inaudible]
Dr. Craig: Well, he sure found out the answer to that question, didn't he? It is sobering to see what is happening in Europe. Remember several months ago I shared with you from that book called The Cube and the Cathedral about how modern secular Europe, having abandoned its Christian heritage and foundations, is like a spiritual vacuum that cannot stand up against this kind of militant Islam that is increasingly found within Europe itself through massive immigration in these countries and higher birthrates. It is very, very scary to think what lies ahead in Europe in the next 50 to 100 years to things like freedom of the press and freedom of expression and so forth. These are sobering times in which we live.
Student: [inaudible]
Dr. Craig: Yeah. It is true. Part of what he was doing was he would carry out caravan raids on these caravans that would come on the caravan routes across the Middle East. They would raid these caravans and kill the people and then steal the goods, sell people into slavery. There are a lot of things about his especially later life that are rather unsavory. His early life, when he was in the minority and persecuted for his faith, there there is a lot of things you could sympathize, I think, with Muhammad about. He is sort of the persecuted prophet of monotheism.[2] But once he gained power and political and military authority, he really became this sort of political opportunist and dictator . . . well, the verses that I read are out of the later period of that life.
Student: [inaudible]
Dr. Craig: Yeah, over seven hundred. I think it was the Battle of Badr. That is what I was referring to. He had expected the Jews to side with him and to fight with him against the other army. When they did not, after the battle was over, he rounded up all the Jews in the city and he sold all of the women and children into slavery. He began to behead all the Jewish men, one after another in public executions. The executions went on all day from morning until nightfall. Some seven hundred Jewish men were beheaded one after another in the aftermath of this battle. I was amazed when I heard one of these pundits on television the other night say, I don't understand where the animosity between Jews and Muslims comes from. Where did this originate? I don't know? I thought, my goodness! Anybody who has read the life of Muhammad would know that this animosity goes back that far.
Student: [inaudible]
Dr. Craig: You make a good point. The ritual slaying of these hostages in Iran by slitting the throat or cutting the throat is an Islamic form of execution. It is all part of the same cloth. This isn't just a secular war. As I said, it is a clash of civilizations that we are seeing here between Western liberal democracies and a social-religious system that is just fundamentally incompatible with the West. This clash of civilizations is taking place and we don't really know how it is going to fall out in the end, frankly. These are great days in a sense in which we are living, I think.
Student: [inaudible]
Dr. Craig: It is a different value system – very, very different value system. Unless we understand that, we will not understand this clash and what is going on in the world today. As long as we see them as basically espousing Western democratic values and so forth, we won't understand this outrage, this violence. It is a very different value system.
END DISCUSSION
[Opening prayer...]
I want to return to our outline that we were on before the intelligent design conference took place. This is on creation out of nothing. We were talking about the doctrine of creation out of nothing – how the Scripture indicates that God created the universe in the beginning. Then we departed from that with the ID conference coming up to talk more about the creation of life on earth in particular and the issues surrounding that. But now I want to draw us back to the outline, and to return to the discussion of creation out of nothing.
We come to point B on the outline – systematic summary. Number 1 is a definition of creatio ex nihilo. What does it mean to say that God has created something? Let me offer some definitions.[3] Let's imagine how we can define this expression. God creates some entity X at some time T. What does it mean to say that God creates X at T? I think we want to say that God creates X at T if and only if (so this is a definition) God brings it about that X comes into being at T. That is what I think we mean when we say that God creates X at T. We mean that God brings it about that X comes into being at T. X (whatever that might be) will not have existed prior to time T. It exists at T. And it comes into existence at T. That is to say, this isn't just any time at which X exists. This is a time at which X comes into existence.
What that means then is that creation is not a change because there isn't anything that endures from one state to another in creation. So creation is not a sort of change as, for example, when something might change from black to white or it might change from being heavy to light or other sorts of change. Creation is not a change because there isn't any object X which goes from a state of non-being to a state of being. That is what a change would be. But, of course, there isn't any such state of affairs as X's non-being because X can't have the property of "not existing" if X doesn't exist. So creation isn't a change. It is just an absolute beginning-to-be. It is a coming into being at a certain time – whatever time that might be – T.
To say that God creates X out of nothing is to say that there is no material stuff out of which X is made. X doesn't have any sort of material substratum or stuff out of which X is made. In contrast to, say, making a statute. We might say Michelangelo created the statue David at a certain time, but he didn't create it out of nothing because there was a marble block that existed first then that marble block was transformed into The David. But with creation out of nothing there is no material stuff out of which X is made. Rather, X comes into being at T in an absolute sense, that it begins to exist at T, and does not have any kind of pre-existing material stuff out of which it was made.
In creation out of nothing, things that are created would have what Aristotle called an efficient cause; that is to say, something that produces it. An efficient cause is something that produces the effect, but there would not be any material cause (that is to say, there wouldn't be any stuff out of which the thing is made). In creation out of nothing there is no material cause but there is an efficient cause (namely, God) which brings it about that the thing in question comes into being at a certain moment in time.
START DISCUSSION
Student: [inaudible]
Dr. Craig: This is a very profound question here. You might want to say that God exists timelessly – say, beyond time. So it is not really true that God creates at T, but X would exist at T. That is the way that I cashed it out here in the definition. It is not that God is at T creating but rather it is X comes into being at T. I think that is true. Anything that is created is going to have to be in time because that is the moment at which it comes into existence.[4] I do think it is possible to imagine that there could be timeless entities that God sustains in being. For example, imagine, say, the number 6. Let's imagine the number 6 is a thought in God's mind, and that God has always been thinking of the number 6 timelessly. Well, then the number 6 never comes into being. But I would not say that God created the number 6 in that case. I would say at most he sustains the number 6 in being, but it seems to me that the biblical idea of creation involves this idea of coming into being. I think that is essential to the notion of creation and serves to distinguish creation from just conservation or sustaining something in existence. So when I say God creates X at T, I am not implying that God exists at T or that his action takes place at T. Rather, the definition says that God brings it about that X comes into being at T. The bringing about – well, that could be a timeless action on God's part if you are a fan of divine timelessness.
Student: Could you define efficient?
Dr. Craig: I can give synonyms for it. By efficient one means a productive cause. That is to say, something that produces the effect. One could give examples. For example, an automobile is produced by the plant, the factory. Or an acorn is produced by the oak tree. The efficient cause is the thing that makes the other thing. It produces is. Beyond that it is hard to know what I could say.
Student: [inaudible]
Dr. Craig: Efficiency? This isn't meant to be using efficient in that sense. I don't think of saying that God is efficient in that he has a great deal of output for very little input or something. It is not efficient in that sense. It is more in the sense of producing.
Student: [inaudible]
Dr. Craig: I am not an engineer, so . . . [laughter]. OK, all right. Good.
Student: [inaudible]
Dr. Craig: No. Angels could be an example of something that God would create that would not be physical. Or a soul.
Student: [inaudible]
Dr. Craig: Yes. Angels can become physical, but I take it that angels are spiritual beings. The book of Hebrews says they are ministering spirits which God has created. Certainly souls are not material beings if you don't like the angel example. A soul or a mind is something that God could create that would be immaterial. Another example would be maybe time itself. Time isn't a material thing, but time in some sense obviously exists. So by creating an event God also creates time, I think. I would say that definitely this would include immaterial things.
Student: [inaudible]
Dr. Craig: I hear you, but I would want to disagree. I think that even angels change, though obviously not in material or physical ways. But, for example, they would have a thought life which is not timeless but would have a succession of thoughts in it. So there would be a stream of consciousness that would set up a time series even in angelic beings. I know you have a background in Catholic and Thomistic thought, so let me just say that is why Thomas Aquinas distinguishes between eternity (which is what God inhabits and Thomas Aquinas thinks of that as timeless) then there is time which we inhabit. In between that he has what he calls the avum which is what angels inhabit. It is a kind of time, but it is not timeless like God's eternity. It is not like our time either because, as you say, angels don't have wristwatches and clocks and measure time the way we do.[5] But nevertheless there is still, I think, sequence there and still change. So I agree with your definition of time – time would be the measure of change – but I don't think it needs to be a physical measure like a clock or a watch. It could just be a succession of events of consciousness.
Student: [inaudible]
Dr. Craig: No. On the contrary, I would say X does come into being at T. Here X is a being like a man, a unicorn, a rock, an angel; T is just any moment of time. So X would occur at T.
Student: [inaudible]
Dr. Craig: Oh, I see. Say X is a moment of time itself. Right. Obviously that moment of time would come into being at that moment of time. Right. It doesn't exclude that. Very good question. I didn't expect these kind of questions! [laughter] That is what you get when you got a class full of engineers!
Student: [inaudible]
Dr. Craig: You are right in saying that if you think of T here as a physical time (like time that is measured by clocks or watches) then as you get back, say, to a point very early near to the Big Bang you finally get to a point where the universe is so dense and collapsed that physical measures of time become impossible and you can't really talk about physical intervals of time. But nevertheless there would still be time in this more metaphysical sense; namely, a before and after. So when I was thinking of T I wasn't thinking of physical time. I was thinking more of this metaphysical time. That is to say, what someone earlier expressed as a measure of duration according to before and after. As long as there is a before and an after there is time. So as long as there is change there would be time. So, yes, the universe can come into being at some time T=0 where T=0 will be this initial point that in cosmology is called the singularity. Again, to get technical, the singularity isn't really in time. It is on the boundary of time. It is the boundary of time. T=0 is the first edge or the first point of the universe. It would be at that point that the universe comes into being on this definition. I think the definition works. I think it does express what we want to say whether we are talking about an angel, whether we are talking about the universe coming into being, whether we are talking about time coming into being, I think this is what we mean when we say God created something at a certain time.
Student: [inaudible]
Dr. Craig: Therefore I want to resist what you've said, especially when you said he trans-mutates it. That sounds to me like you want to say that the universe is made out of some kind of divine energy or something like that. That is not the idea. The idea here is that there is simply nothing out of which the universe is made. It is certainly made by God's power in the sense God is omnipotent and therefore has the ability to bring the universe into being. But we shouldn't think of this as being some kind of trans-mutation of this divine energy into the material spacetime universe. That would be pantheistic.
Student: [inaudible]
Dr. Craig: Let me refer you back to our discussion of the attributes of God where we talked about omnipotence. There I gave a definition of omnipotence and tried to explain what it means to say that God is omnipotent. Basically, in a very rough way, it has to do with God has the ability to do anything that is logically possible for someone to do. You'd have to nuance that a little bit, but basically that is what we mean when we say God is omnipotent. An omnipotent being has the ability to do anything that is logically possible for someone to do, and it is logically possible for the universe to be brought into being out of nothing. So God has the power to do that, because that is a logical possibility. Don't think of the creation as any kind of trans-mutation or transformation. On the contrary, this is a more radical doctrine than that. It is that God simply creates the universe without any kind of material cause.[6]
END DISCUSSION
As you look at the outline you see the next part is arguments for creatio ex nihilo. Let me give a little bit of historical background on these arguments.
In ancient Greek philosophy the world was thought to be eternal. On Aristotle's cosmology (Aristotle was the greatest of the ancient Greek philosophers) the Earth lay at the center of the universe. It was surrounded by these spheres that held in them the various heavenly bodies like the moon and the sun and the planets. Finally, the outer most sphere held all of the fixed stars that don't wander about like the planets and the moon do. God was thought to be outside of this system which eternally exists. The soul of the outer most sphere contemplating God and so enraptured with God begins to produce circular motion in the spheres. God is sort of the object of desire of the souls of these spheres. They are in eternal revolutionary motion out of adoration and rapture with God. This is supposed to be eternal. It has always been that way.
Well, the early Christian church fathers realized that such a cosmology was incompatible with the biblical doctrine of creation out of nothing. So, as the church fathers began to win philosophers over to their cause and began to train philosophers themselves, some of them began to criticize Aristotle's doctrine of the eternality of the universe and began to give arguments in favor of creation out of nothing.
One of the earliest of these was a man named John Philoponus, hardly a household name. John Philoponus was a Christian church father and philosopher who lived in Alexandria in Egypt. You may remember when we talked about Christology that Alexandria was one of the centers of great Christological speculation – a real intellectual center of early Christianity in Egypt. John Philoponus began to produce various arguments against the past eternity of the universe to show that it is impossible that there could have been an infinite past; that in fact the universe had to have been created at some point in the finite past.
When Islam in the seventh century swept over Egypt and North Africa and conquered Alexandria it absorbed the Christian influences from Philoponus and his school. In the Middle Ages these arguments for creation became right at the heart of Islamic theology. They developed these arguments to a high degree of sophistication. For example, one of the great eleventh century Islamic theologians was named Al-Ghazali. His works are still available today. He is a tremendously interesting author. I love Al-Ghazali. He is so fascinating to read. He wrote a book called The Incoherence of the Philosophers where he tries to show that these Aristotelian Greek philosophers are logically incoherent in thinking that the past could be eternal. He presents very clever arguments to try to show that in fact the universe must be finite in the past. This whole movement within Islamic theology came to be known as kalam. Kalam is the Arabic word for "speech." It came to denote the statement of a point of doctrine. That was called a kalam – a point of doctrine or a statement of doctrine.[7] Eventually kalam came to represent this whole movement of Islamic theology at the heart of which lay the doctrine of creation and the beginning of time.
In the Middle Ages, in Muslim Spain (remember that Spain was at one time controlled by Muslims as they came across Gibraltar from North Africa and conquered Spain) Muslims and Jews rubbed shoulders together. The Jews could read Arabic as well as Hebrew. So the arguments of kalam began to be mediated into Jewish religious thought. You have, for example, a medieval Jewish theologian like Saadia ben Gaon who adopts these same sorts of arguments and begins to propound them within Judaism because Jews, too, believe in creation.
Well, the Christian theologians read these Jewish authors. By means of the Jews these arguments of Philoponus which had been preserved in the Islamic world were fed back into the Christian West once again and were rediscovered and began to be developed again by Christian thinkers like St. Bonaventure who also championed these sorts of arguments for creation.
So there is this very interesting history behind these arguments that goes from early Christian commentators through the Islamic Middle Ages back through the Jewish thinkers in Muslim Spain into the Latin-speaking European West. Then into modern philosophy. These arguments were defended by people like, for example, the great British empiricist John Locke and the great German critical philosopher Immanuel Kant who thought it was logically demonstrable that the universe had a beginning. Unfortunately in Kant's philosophy he thought it was also logically demonstrable that the universe did not have a beginning. So he was left with what he called an antinomy or a paradox that he didn't know how to solve. But insofar as the arguments were considered in isolation Kant thought they were airtight.
That is a little bit about the history of these arguments that I wanted to share a word about.
START DISCUSSION
Student: [inaudible]
Dr. Craig: That's right, because the corpus of Aristotle and of this earlier thought had more or less been lost in the West. But it had been preserved in the Islamic world. And so it was, as I say, mediated back into the Christian West via the Islamic culture. Certainly they always had the Bible and believed in creation in the Christian West. But I am talking about this tradition of arguing against the eternity of the world and in favor of the finitude of the past. That is what was lost in the West between, say, the fourth century and about the eleventh century.
Student: [inaudible]
Dr. Craig: Oh yeah. She asked about whether there is early rabbinic writing. Prior to Philoponus you have a lot of these rabbinical traditions that have been preserved in the Babylonian Talmud (which are all these rabbinical opinions) then there is also the Jerusalem Talmud. You have two different collections of rabbinical traditions. These also include a very important rabbinic document called the Mishnah which contains a lot of rabbinical rules. These writings insofar at least I am familiar with them don't tend to be philosophical as they tend to be biblical commentary and legal commentary on what is permissible to do and not to do. Particularly in the aftermath of the destruction of the temple, Judaism no longer had a sacrificial system.[8] So how do you re-cast Old Testament religion so as to preserve Judaism when you don't have a temple. That task fell to the rabbis. Much of the discussions here are about what does it mean to keep the law and to do what the law requires even though you can't go to the temple and offer sacrifice anymore as the law lays down. I am not aware that you find this kind of argumentation in the Talmud anywhere. I've never seen that referred to anywhere. It seems to have originated rather with Christian philosophical reflection on Aristotle and Greek philosophy and then in reaction to it.
Student: [inaudible]
Dr. Craig: The Eastern Orthodox Church would certainly have a strong view of creation ex nihilo. I am trying to think of whether or not I can think of any Eastern Orthodox authors that are in this tradition of kalam. No names are jumping out at me at this point. That may be just a reflection of my ignorance of some of the Eastern Orthodox thinkers. One would think that being in places like Syria and Persia and so forth that they would have more intercourse with this tradition, but I am not aware of any of the great Orthodox thinkers that were strong proponents of these arguments. I can think of one person, and that is there was an author very early on in the 800s. His name was Al-Kindi. I believe he was in Persia. I assumed from his name that Al-Kindi was Muslim, but I've been told by someone that, in fact, Al-Kindi was Christian even though he has an Arabic name. I've never verified this so don't take this as true, but it would be possible that this might be an example of someone. But of course that is still pre-split between Catholicism and Eastern Orthodoxy. So even though he would be in the East he still would be part of the universal church. He wouldn't be in the Orthodox Church per se. That split doesn't come until around 1054. So I am not aware of anybody later than that that was a champion of this style of argument. Again, that may just be a lack of my familiarity.
Student: [inaudible]
Dr. Craig: That is a very good question. Thank you for that question. He asked what is the view of creation in Eastern religions like Hinduism, Buddhism, Taoism. When you look at these other religions of the world, what you discover is the doctrine of creation is really quite distinctive of the Judeo-Christian tradition. I don't know of any other religion in the world (outside the Judeo-Christian-Islamic tradition) that holds to creation out of nothing. Pagan religions always held to some preexistent matter that the gods simply shaped. Hinduism, Taoism, Buddhism all believe in the eternality of the world, indeed that the world is divine or the world is the appearance of the Absolute, The Divine. So if you want to talk about what is distinctive of Judaism and Christianity, it won't just be things like Jesus, for example. Jesus is certainly distinctive of Christianity, but even the doctrine of creation is really quite distinctive of the Judeo-Christian faith. If there are good arguments for creation ex nihilo, that doesn't just go to show God created the world. What that is going to do is narrow down the scope of your options from all of the world's religions down to those lying in the Judeo-Christian-Islamic tradition basically, which is quite startling. One wouldn't think that by proving creation one would have so narrowed the options. But in fact that does seem to be the case. So the eternality of the world is a presupposition that really is almost – I think it is – universal outside of the Judeo-Christian stream of influence, which again shows the uniqueness of the book of Genesis and the author of Genesis and what he was asserting.
END DISCUSSION
Next time what we will do is begin to look at these arguments in more detail.[9]
---
[1] 5:05
[2] 10:00
[3] 15:01
[4] 20:05
[5] 25:05
[6] 30:08
[7] 35:04
[8] 40:03
[9] Total Running Time: 45:13 (Copyright © 2008 William Lane Craig)