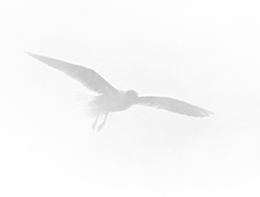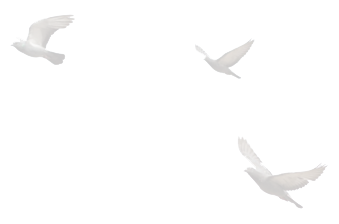 The Doctrine of God (part 11)
July 15, 2007 Time: 00:46:33
We have been thinking about the attributes of God over the last few months. We have most recently been talking about the moral attributes of God. We spoke about God's holiness, his absolute moral perfection, indeed, his being the standard of good and evil, right and wrong. We similarly should strive to reflect that holiness in our personal lives.
In addition to God's holiness, there is also another facet of his moral character that we want to talk about, and that is the love of God. Let's take out our Bibles and first look at some of the scriptural data that is pertinent to God's love.
First of all, the Scripture tells us that God's very essence and nature is loving. Turn to 1 John 4:7-21 where John reflects upon the love of God:
Beloved, let us love one another; for love is of God, and he who loves is born of God and knows God. He who does not love does not know God; for God is love. In this the love of God was made manifest among us, that God sent his only Son into the world, so that we might live through him. In this is love, not that we loved God but that he loved us and sent his Son to be the expiation for our sins. Beloved, if God so loved us, we also ought to love one another. No man has ever seen God; if we love one another, God abides in us and his love is perfected in us.
By this we know that we abide in him and he in us, because he has given us of his own Spirit. And we have seen and testify that the Father has sent his Son as the Savior of the world. Whoever confesses that Jesus is the Son of God, God abides in him, and he in God. So we know and believe the love God has for us. God is love, and he who abides in love abides in God, and God abides in him. In this is love perfected with us, that we may have confidence for the day of judgment, because as he is so are we in this world. There is no fear in love, but perfect love casts out fear. For fear has to do with punishment, and he who fears is not perfected in love. We love, because he first loved us. If any one says, "I love God," and hates his brother, he is a liar; for he who does not love his brother whom he has seen, cannot love God whom he has not seen. And this commandment we have from him, that he who loves God should love his brother also.
There is a beautiful disquisition on the love of God. Here John says that God is love. Notice that he doesn't say love is God. He is not making a god out of love, but he is saying that God by his very nature and essence is loving. As one person has nicely put it, "Thank God for God!" Thank God that he is a loving and gracious and compassionate heavenly Father rather than some sort of a cosmic tyrant or omnipotent dictator. God by his very nature is loving.
Secondly, God's love is unconditional. Look back in the Old Testament at Deuteronomy 7:7-8 where God's love for his people in Israel is described:
It was not because you were more in number than any other people that the LORD set his love upon you and chose you, for you were the fewest of all peoples; but it is because the LORD loves you, and is keeping the oath which he swore to your fathers, that the LORD has brought you out with a mighty hand, and redeemed you from the house of bondage, from the hand of Pharaoh king of Egypt.
Here the Lord says to the people of Israel whom he has brought out of Egypt in the Exodus, "It wasn't because you were so great that I loved you. It is just that I loved you." God's love is unconditional. It is not based upon some merit or factor that he sees in us that makes us lovable.[1] So God's love is unconditional.
This same truth that is expressed in God's election of the people of Israel is also expressed in the New Testament as well. For example, in Ephesians 2:4-5 we read:
But God, who is rich in mercy, out of the great love with which he loved us, even when we were dead through our trespasses, made us alive together with Christ (by grace you have been saved).
There again we see the unconditional love of God. He is rich in mercy and therefore he has saved us because of his great love. And Paul says it is by his grace we have been saved. Grace is God's unmerited favor. The grace of God is his unmerited favor upon us. His love is an expression of his grace. This again isn't based on something that is lovable or worthy in us but it simply is his grace and mercy.
Also, Paul's letter to Titus 3:3-5 is one of the most wonderful passages, I think, in the whole New Testament about the process of salvation, especially for those who have come out of a non-believing background because it gives such a poignant description of God's deliverance. Titus 3:3-5 says,
For we ourselves were once foolish, disobedient, led astray, slaves to various passions and pleasures, passing our days in malice and envy, hated by men and hating one another; but when the goodness and loving kindness of God our Savior appeared, he saved us, not because of deeds done by us in righteousness, but in virtue of his own mercy, by the washing of regeneration and renewal in the Holy Spirit,
There he describes how unlovely we were. That description – foolish, disobedient, deceived, enslaved to lusts and pleasures, filled with malice and envy, hating one another, and hateful. That is what we were like in God's sight, and yet the kindness of God appeared and he saved us, not on the basis of works done in righteousness, but according to his mercy. It is just the unmerited favor of God that he has bestowed upon us in Christ. So God's love is unconditional. It is unmerited. It is not based upon something worthy that he sees in us.
Thirdly, God's love is immutable. Jeremiah 31:3 says, "I have loved you with an everlasting love; therefore I have continued my faithfulness to you." There he says to his people, "I have loved you with an everlasting love." That is the love of God. It is not a love that is transitory or temporal. It is an everlasting love, an immutable love. God is unchanging, immutable, in his love for us.
–
DISCUSSION
Question: [inaudible]
Answer: Let's turn to it before you read it. John 1:17: "For the law was given through Moses; grace and truth came through Jesus Christ." That emphasizes this contrast between law and grace, doesn't it?
Question: [inaudible]
Answer: Christian theologians differ on the emotive life of God.[2] Traditionally, Christian theologians have thought of God as impassible – he doesn't experience emotions or passions, and that these are just anthropomorphic descriptions of God in human terms. But I think a lot of contemporary theologians would say that we need to take seriously the ascription of emotions to God especially when it speaks of his compassion. It seems we don't want to think of God as some sort of cold unmoved deity, but that he really does have a compassionate heart and so he really could get angry as well. The wrath of God means more than just his holiness, but that he really is angry with sin and with those who do sin. Of course it is a righteous anger. It shouldn't be equated with just our getting upset. The wrath of God would be something that would be an expression of his holiness, his righteous indignation at sin and not just his exasperation or losing his temper. He doesn't lose his temper. I don't have any problem with thinking that God has a real emotive life.
Question: [inaudible]
Answer: Right. Again, traditionally Christian theologians have thought of the passions as being associated with the physical body – with body chemistry. And since God doesn't have a body he wouldn't have the same sort of passions that we do. But, again, you have all these expressions in the Scriptures about how God is compassionate, and that involves the word passion – com-passion. You are passionate with someone or in sympathy with them. So I think a lot of us would want to think that God really does have this sort of emotive life but that it wouldn't be characterized by this sort of capriciousness that our emotional lives are often associated with.
Question: [inaudible]
Answer: OK. This is helpful, I think. You are saying that God's love is not just something he does or happens to do, but this is an expression of the very essence of God. That is why we study it under the attributes of God. This belongs to his very nature. Sin would be something with which God would be wrathful is because it contradicts his essential nature which we saw two weeks ago – his holiness. These must always be kept together – the holiness and the love of God. If you think of God simply as holy but without his love then you do get this sort of tyrannical, wrathful God who is going to reek vengeance upon people. If you emphasize just the love of God then you get just this Santa Claus in the sky who is so good and kind that he would never punish sin. But the Scripture is so clear that these are two sides of the same side – it belongs to the very essence, the very nature, of God to be perfectly holy and yet perfectly loving.
Of course the trick is to reconcile these two things. That is where the incarnation and the cross is so beautiful. Because at the cross we see both of these attributes. We see the wrath of God expressed as Christ dies in our place, he bears the full brunt of the wrath of God upon sin. All of the billions and billions of sins that have been committed and ever will be committed in the history of the human race are laid upon Christ and he experiences and undergoes the wrath of God, the just punishment for sin that we deserved.[3] But at the same time we see God's love in that it is God himself who bears the penalty for sin that his righteousness exacts. He doesn't ask one of us to bear that, instead he bears it in the person of Jesus of Nazareth. So you see the love and the wrath of God – the holiness and the compassion of God – kiss at the cross as both are brought to full realization in Christ. That is one of the beauties of the Christian faith – it has this dual and equal affirmation of the holiness and the love of God and their reconciliation at the cross.
Question: [inaudible – asks "What is love?"]
Answer: I think that is more what we will do when we get to the systematic summary. So hold off on that, we just want to see if there are any other comments about the scriptural data.
–
Let's go on to a systematic summary of this attribute. I've already said a little bit about what I was going to say. Namely, God is a being who is as essentially loving as he is holy. Both of these are essential attributes of God. And moreover, his love is this unconditional love that the New Testament calls agape love. This is a word that is coined by the New Testament authors to describe the love of God because it is so different from any other sort of love that human beings experience. It is an unconditional, unmerited love. If we were to try to define it in answer to an earlier question I think we would say that God's agape love is unconditional, positive regard. That is what his love is for us.
The great paradox of God's agape love is that God loves the sinner as intensely as he hates his sin. Look at Romans 5:8, for example. There Paul says, "God shows his love for us in that while we were yet sinners, Christ died for us." God's love is demonstrated for us in that even though we are sinners nevertheless he sends his Son to die in our place. Now, we don't understand this. We think that in order for somebody to be loved there has to be something of positive worth about them – some sort of positive quality that makes them lovable that somehow merits that love. Our tendency is to try to turn man into a poor, lost lamb who has wandered away. He is a poor victim, and therefore God is going to have compassion on him rather than viewing him as what he really is, namely, a hateful rebel who is in revolt against God. Paul will often speak of us as being enemies of Christ in our non-Christian state. In Romans 5:10, just two verses later, he says, "For if while we were enemies we were reconciled to God by the death of his Son, much more, now that we are reconciled, shall we be saved by his life." What Paul is saying is that God demonstrates his love for us in that while we were enemies of God in hateful rebellion against him God shows his love to us. This is, I think, the tremendous paradox of the Christian faith – God loves you just as much as he hates your sin. He doesn't hate you, but he hates the sin that you do. He wants you to be rid of it and he knows that that is the best thing for you. But he loves you even as you are in rebellion against him.
So the love and the justice of God work together to serve to bring us to Christ. I can testify in my own life as a non-Christian, it was the wonderful love of God that drew me to him as someone shared with me the first time that God loved me. I had never heard that before. It was just mind-boggling to me to think that the God of the universe could love me! Bill Craig! I just couldn't take it in that God would love me.[4] It was the love of God that drew me to him. But at the same time as I thought about the holiness of God and his justice and the fact that I deserved death and was on my way to hell that the holiness of God impelled me to Christ. It was sort of like the donkey with the carrot pursuing the love of God, and yet someone beating the behind of the donkey getting him to move at the same time. The love of God drew me but the holiness and justice of God impelled me to Christ. So these cooperate, I think, in bringing people to Christ.
That is all I wanted to say by way of systematic summary about the love of God before looking at some application of it to our lives.
–
DISCUSSION
Question: [inaudible – God hates the sin but loves the sinner, yet it is the sinner that goes to hell. Why?]
Answer: Because sin can't be detached from the sinner in the sense that sin doesn't exist as an entity in itself. It is a property of an action. An action is sinful, but actions are done by people. You can't have an action – you can't have murder – without someone killing somebody else, right? So actions and sins are not things that exist in themselves, they are properties of persons. So in order to punish the sin, God punishes the person who does the sin because it is the person who is guilty of the sin.
Question: [inaudible]
Answer: Right. What happens at the cross is God imputes the penalty of your sin to Christ so that he bears the penalty for that. Then he imputes to you the righteousness of Christ's perfect life. So the ledgers are switched. As he looks as you, he sees the perfect righteousness of Christ credited to your account. As he looks as Christ on the cross he sees the sins of the world imputed to him.
Question: [inaudible]
Answer: Well, I suppose that is right. The question would be why would anyone refuse such a fantastic offer of forgiveness.
Question: [inaudible]
Answer: Or too blinded in some way. That is right, I think.
Question: [inaudible]
Answer: We want to. I think the change is that Christ changes you rather than you change yourself. You allow his Holy Spirit to permeate your life and to remake your life so that he changes you from the inside-out.
Question: [inaudible]
Answer: Here I think I would want to pick up on what someone else had to say. The question was: is the difference between the Christian and the non-Christian the fact that the non-Christian wills to continue to commit more sins whereas the Christian, though he may fall into these sins again and again, does so in a sense unwillingly. He tries to live the good life but he falls into them again.[5] I think someone earlier helped us to see that it is not so much as a matter of sins (in the plural) but it is more of the matter of this sinful nature that a person has. The non-believer may actually try to be a very ethical person.
In my non-Christian life, I was leading a very ethical life externally speaking. But even though I didn't smoke, and chew, and go with the girls that do, nevertheless my heart was black because of that sin nature. I was self-centered, selfish, living for myself. The person who tries to live the ethical life on his own power is still someone who is lost in sin because he is trying to generate righteousness of his own. So don't think of the non-Christian as necessarily an unethical person. He may be trying very hard to live an ethical life but he is still mired in this sin nature, whereas the Christian is being freed from this sin nature because now he has a new nature within him. He has the Holy Spirit of God living within him, empowering him to put to death the old sin nature and to live above it.
So the Christian's life should be characterized by a progressive increase in righteousness as he goes on. Don't think that the Christian life is supposed to be this roller coaster experience of falling into sin over and over again even though he is trying not to. That is a non-victorious Christian life. The Christian life should exhibit progress even if it is two steps forward and one step back. We do continue to fail, but we should be progressing in righteousness. There is a word for this. It is called sanctification. That means becoming holy. The person who has been a Christian, say, for twenty or even ten years and yet who is still living the same life of failure and defeat that he was when he first received Christ is failing in the Christian life. He really is. We shouldn't soft pedal that. He is maybe indwelt with the Holy Spirit but he is not filled with the Holy Spirit. That is to say he is regenerate, he is born again, but he is still living the Christian life in the power of the flesh rather than in the power of the Holy Spirit. So what this emphasizes is the importance of being filled with the Holy Spirit, that is to say, yielded to the Holy Spirit, empowered and controlled by the Holy Spirit, so that one will be progressively sanctified.
Question: [inaudible]
Answer: Let me say this. The question was: what about the person who has become a Christian but he is still living the same old life that he did as a non-Christian. Is he still going to be saved? What I want to say is that the New Testament says that that person has no basis at all for assurance of salvation. You can take either one of two angles on this. Some would say, "He was never really born again in the first place. He had an emotional experience. He went down the isle and he prayed a prayer, but he really wasn't born again by the Holy Spirit. That is why his life hasn't changed." Those people would say he has no basis for assurance of salvation because he is not really born again. The other Christian view is that, yes, he was genuinely born again but he may have fallen away from grace and lost his salvation. There are many Scriptures that warn about this. Just because you have been once saved doesn't mean you are always saved. You can fall away from grace. You can lose your salvation.
Which ever view you take – and I'm not pronouncing on which view is right – you can see both of them will agree that the person whose life doesn't exhibit any fruit of the Spirit is someone who has no assurance of salvation at all. He is a person who ought to feel tremendously insecure about his eternal destiny because he doesn't exhibit fruit. James in the New Testament says that "faith without works is dead." If you don't have any results in your life, if there aren't any works, he says that dead – dead faith. And dead faith won't save you.[6] I am not pronouncing judgment on that person because certainly many of us can testify that we've been through times of our lives where we've slid back into the old ways and yet we haven't lost salvation. So I am not pronouncing judgment on that person. But I am saying that person doesn't have any basis for assurance. He ought to be very, very concerned about whether he either really is a Christian or whether he is in danger of losing his salvation.
What I want to emphasize is what I said two weeks ago – the person who is genuinely regenerate and born again, should be growing in holiness. He should be seeing the character of Christ reproduced in him little by little. Of course he will fail and slip and fall, but he will get up, repent, and go on to newer heights. This is cause to examine ourselves; to look at ourselves to see where we are, just as Bob did when he examined himself in that meeting and said, "I'm not really a Christian."
Question: [inaudible]
Answer: I think that that is true in general, though I do want to just say again what I said earlier – there are ethical non-Christians who don't love the mud puddle and who really are trying to live an ethical life and failing.
In fact, Soren Kierkegaard, the great Danish philosopher, had a lot to say about this very issue. Kierkegaard said there really are three stages upon life's way. What he called the aesthetic stage, then what he called the ethical stage, and then finally the spiritual stage. The aesthetic stage was a person who lives just for the pleasures of the senses: beauty, art, sexuality, music, literature. These aesthetic pleasures of the physical life. But he says the aesthetic stage ultimately leads to boredom because nothing can fulfill your infinite yearning for meaning and significance that is finite. So even Shakespeare, even Beethoven, after a while will grow flat. The aesthetic stage ultimately ends in boredom. The next stage he says is the ethical stage which is the person who says, "I am not going to just live for pleasure. I am going to try to do the right thing." And he really strives to live the ethical life. Kierkegaard says the ethical life ends in despair because you never can fulfill the moral law. No matter how hard you try, you always find yourself falling short. So the end of the ethical life is guilt and despair. C. S. Lewis once said that nobody realizes how bad he is until he has really tried to be good. I think that has a lot of wisdom. Because the ethical life ends in despair. That leads you then to the third stage which is the spiritual stage or the religious stage in which one realizes that one can never make oneself worthy of God's love or acceptable to God. So one simply casts oneself upon God's mercy and comes to know God in a personal way through a personal encounter with Jesus Christ.
That is why I do want to resist being overly simplistic about the non-Christian. Many non-Christians (maybe the most) are still mired in the aesthetic stage. But there are folks who are in the ethical stage trying to make it on their own, but ultimately they won't find the way to God through ethics.
–
Let me say something by way of application about this.
First of all, we should bathe in the sunshine of God's love for us. We should revel and exult in the love of God.[7] In Ephesians 3:14-19, Paul is praying and he says,
For this reason I bow my knees before the Father, from whom every family in heaven and on earth is named, that according to the riches of his glory he may grant you to be strengthened with might through his Spirit in the inner man, and that Christ may dwell in your hearts through faith; that you, being rooted and grounded in love, may have power to comprehend with all the saints what is the breadth and length and height and depth, and to know the love of Christ which surpasses knowledge, that you may be filled with all the fullness of God.
What a beautiful passage that is as Paul describes the length, breadth, and depth of the love of Christ which he says is even beyond knowledge. As important as it is to learn Christian doctrine and to have a correct knowledge of the truth, even beyond that is to know this inexhaustible fathomless love of Christ for us.
And there is no fear in this type of love. Remember we saw in 1 John 4:18 that, "There is no fear in love, but perfect love casts out fear. For fear has to do with punishment, and whoever fears has not been perfected in love." For those of us who are redeemed in Christ and know his love, we have no fear of punishment. We are not going to be judged on the Judgment Day with a view toward being eternally punished. That is gone now. Instead, we don't serve a taskmaster. We serve a God who loves us intensely and therefore we can exult and revel in God's unconditional love for us.
There is no separation between us and God's love. In Romans 8:35-39 Paul asks,
Who shall separate us from the love of Christ? Shall tribulation, or distress, or persecution, or famine, or nakedness, or peril, or sword? As it is written,
"For thy sake we are being killed all the day long; we are regarded as sheep to be slaughtered."
No, in all these things we are more than conquerors through him who loved us. For I am sure that neither death nor life, nor angels nor principalities, nor things present nor things to come, nor powers, nor height nor depth, nor anything else in all creation, will be able to separate us from the love of God in Christ Jesus our Lord.
What a tremendous assurance that is. There is no separation for us from the love of God. There is nothing in all creation that can separate you from the love of God. Except, I say, for yourself. Only you can separate yourself from the love of God by spurning it and rejecting it. Therefore, in Jude 21 it says, "Keep yourselves in the love of God." Nothing else can separate you from God's love, but you need to keep yourself in the love of God.
We need to be reminded what the Spirit says to the church in Revelation 2:4-5. He writes to the church in Ephesus,
But I have this against you, that you have abandoned the love you had at first. Remember therefore from where you have fallen; repent, and do the works you did at first.
So we need to keep ourselves in God's love by remembering our first love. Remember what it was like when you first came to Christ and how much you loved him and how deeply you appreciated what he had done for you. When we grow cool in our love for him and our hearts grow cold, we need to return to that first love and just bathe in the sunlight of God's unconditional love for us.
A second application is God's love is the basis for self-love. So many people labor under inferiority feelings or feelings of worthlessness or self-loathing. This is quite incompatible with God's love for you. God loves you so much he sent his Son to die for you. Therefore, you can love yourself in return. To refuse to think of yourself as worthy in the sense that God has loved you is to deny God's love for you.[8] To loathe yourself or hate yourself is an implicit denial of God's love for you.
Remember when we talked about omniscience. We saw that God knows everything about us and yet he loves us unfailingly. Therefore, we can love ourselves no matter how awful you are, no matter what secret sins you've committed, God still loves you. So it shouldn't even be named among us as Christians that we have these feelings of self-loathing or worthlessness and so forth because that is a denial of what God thinks of you. He loves you and sent Christ to die for you. Therefore you can love yourself not because of any intrinsic goodness about you but because God loves you. If he loves you then you can love yourself as well.
Finally, thirdly, God's love is the basis of our love of others. Again, in 1 John 4:19-21, John says,
We love because he first loved us. If anyone says, "I love God," and hates his brother, he is a liar; for he who does not love his brother whom he has seen cannot love God whom he has not seen. And this commandment we have from him, that he who loves God should love his brother also.
If we have experienced God's love in our hearts, this should issue in turn for love for others. Because just as God loves us, he also loves them. Therefore we don't look at them from a human point of view anymore, we look at them from God's point of view. We see them as Christ sees them.
One last Scripture that I want to share from Matthew 5 from the Sermon on the Mount. Matthew 5:43-48, where Jesus talks about the love that those who are in the Kingdom of God exhibit. He said,
You have heard that it was said, "You shall love your neighbor and hate your enemy." But I say to you, Love your enemies and pray for those who persecute you, so that you may be sons of your Father who is in heaven; for he makes his sun rise on the evil and on the good, and sends rain on the just and on the unjust. For if you love those who love you, what reward have you? Do not even the tax collectors do the same? And if you salute only your brethren, what more are you doing than others? Do not even the Gentiles do the same? You, therefore, must be perfect, as your heavenly Father is perfect.
The same agape love that God sheds unconditionally upon humanity is the love that should radiate from us as God fills our lives so that we love not simply those who love us but we love even the unlovely, those that persecute us, and hate us. This is humanly impossible but as we are filled with the Spirit of God and he reproduces Christ's character in us he can give us the power to love others.
It has been said that love is measured by service, and service is measured by sacrifice. We see the supreme example of this in Christ. In Christ, he came not to be served but to serve and to give his life as a random for many. We can emulate his example. I think that is a perfect segue to saying that this work project next Saturday is a way to put this in action. It is uncomfortable, hard, dirty, and sweaty, but love is measured by service and service is measured by sacrifice. So this is a way in which we can make the love of God practical and real by getting out of our comfort zone and doing something for an old lady who needs her house painted. That is practice love.
In conclusion, what a wonderful God God is! We've seen he is not only infinite, self-existent, necessary, eternal, omnipresent, and immutable, but he is also a personal God, he is incorporeal, omniscient, omnipotent, perfectly holy, and perfectly loving. I hope that as you meditate on and think about these attributes of God that we've studied that this will change your life. If it doesn't change your life then somehow you really haven't internalized this yet. So I want to just encourage you, again, to review and rethink these attributes of God because once you realize how great and majestic God is and how wonderful he is, then I think this ought to change the lives of every one of us.
That brings to a close our study of the Doctrine of God. Next time we move into an area called natural theology. We talked a little bit about this before. What I want to do now is take an excursus from our Doctrine of God and ask what good reasons are there to believe that God exists? What good reasons are there to think that there is a God? We are going to do a kind of apologetic pull-off-the-road a little bit into this side area and spend a little time talking about arguments for the existence of God. I want to be able to train you over the next few lessons in being able to present reasons to agnostics or atheists that you meet or persons in other world religions on why you believe that there is such a God. Why you believe God exists. That is what we are going to turn to next week.
[Closing prayer][9]
---
[1] 5:09
[2] 10:16
[3] 14:59
[4] 20:01
[5] 25:00
[6] 30:00
[7] 34:53
[8] 40:04
[9] Total Running Time: 47:10 (Copyright © 2007 William Lane Craig)