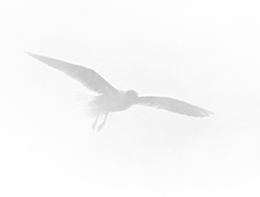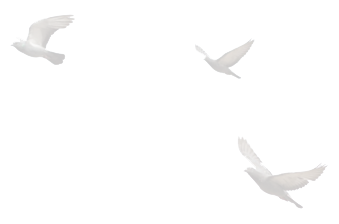 The Doctrine of Man (part 11)
April 26, 2009 Time: 00:47:35
[Opening prayer]
We have been looking at the doctrine of man as a sinner. We come today to the section on original sin. Last time we met I read the passages on original sin, but I think it would be good to read these again by way of refreshing your memory. So if you have your New Testament, let's turn to Romans 5:12-21.
Therefore as sin came into the world through one man and death through sin, and so death spread to all men because all men sinned— sin indeed was in the world before the law was given, but sin is not counted where there is no law. Yet death reigned from Adam to Moses, even over those whose sins were not like the transgression of Adam, who was a type of the one who was to come.
But the free gift is not like the trespass. For if many died through one man's trespass, much more have the grace of God and the free gift in the grace of that one man Jesus Christ abounded for many. And the free gift is not like the effect of that one man's sin. For the judgment following one trespass brought condemnation, but the free gift following many trespasses brings justification. If, because of one man's trespass, death reigned through that one man, much more will those who receive the abundance of grace and the free gift of righteousness reign in life through the one man Jesus Christ.
Then as one man's trespass led to condemnation for all men, so one man's act of righteousness leads to acquittal and life for all men. For as by one man's disobedience many were made sinners, so by one man's obedience many will be made righteous. Law came in, to increase the trespass; but where sin increased, grace abounded all the more, so that, as sin reigned in death, grace also might reign through righteousness to eternal life through Jesus Christ our Lord.
The other passage is in the book of 1 Corinthians – Paul's first letter to the Corinthians – chapter 15 verses 21-22.
For as by a man came death, by a man has come also the resurrection of the dead. For as in Adam all die, so also in Christ shall all be made alive.
That is the biblical data that is pertinent to the doctrine of original sin. Let's look now at some attempts that have been made theologically to make sense of this data – to systematize it.
The first person we want to consider whose work is foundational for the doctrine of original sin is St. Augustine. Augustine was a North African church bishop who lived from about 354 until the year 430. It was Augustine who founded the classical doctrine of original sin. Several important features of this doctrine were stressed by Augustine.
First was the universality and totality of sin.[1] In Augustine's translation of the New Testament that he used, there was actually an error in the translation of Romans 5 where in verse 12 it says, "As sin came into the world through one man and death through sin, and so death spread to all men." Instead of "because all men sinned," in Augustine's translation it read "in whom all men sinned." So he thought that this taught that in Adam's sin (when Adam sinned) all men sinned. Somehow in Adam's sinning this meant all persons sinned in Adam. However, the best manuscripts do not say "in whom all sinned" but as the translation reads "because all men sinned" or "in the fact that all men sin." So this verse is subject to different interpretations. When it says that death spread to all men because all men sin, does that mean death spread to all men because in Adam all men sinned? Or does it mean that death spread to all men because following Adam's sin, all men sin themselves and sin sort of spread throughout all humanity because all men sin. Those are the two different interpretations of this. You can't decide simply on the basis of the translation because commentators who would hold to the traditional Augustinian view would say even though the translation Augustine used was wrong, nevertheless his interpretation was right; namely, when it says because all men sinned it means because they all sinned in Adam. They were somehow corporately involved in Adam's sin. So on Augustine's view of original sin, when Adam sinned, we all sinned as well. We were somehow corporately united with Adam in his sin, and so Adam's fall implicated all of us in original sin. We become guilty in virtue of what Adam did because we sinned in Adam.
This sin is total, not in the sense that we are as bad as we could be. Obviously, some people are worse than others. But it is total in the sense that it afflicts every area of the human person. There isn't any aspect of human being or personality that is exempt from the taint of sin. A good analogy would be a drop of ink that is dropped into a glass of water. The water will not become pure black. It won't become as inky as the drop of ink itself, but nevertheless the ink will diffuse itself throughout the water so that the water will be totally affected by the drop of ink that is placed in the water. Similarly, original sin doesn't mean that everybody is as rotten as he could be. There are obviously different degrees of moral depravity among human beings. But it does mean that every part of your human personality is affected by sin. It is not just, for example, your will that is affected, but also your appetites and your thinking. Everything is affected by original sin.
So, Augustine stressed the universality and the totality of sin.
Second, he emphasized the notion non posse non peccare as the state of fallen man. You will remember that this phrase means "not able not to sin." Fallen man is not able not to sin. That is to say, sin is inevitable for fallen man. Man in the state of sin is not able to refrain from sinning. He is a sinner now by virtue of the fall, and therefore will inevitably work that out in sinful decisions and actions.
Thirdly, Augustine stressed the inability of man to earn God's grace or approval. There is nothing that you can do by way of meritorious action that will earn God's forgiveness or earn his grace. Grace is an unmerited gift of God.
Fourth, he emphasized that the redemption that Christ won for us consisted mainly in laying aside the guilt of sin. This is the essence of Christ's work on the cross – he lays aside the guilt of sin so that we can be forgiven.
While there are other understandings of the atonement – you'll remember when we talked about doctrine of Christ, we talked about some of those – for example, Christ as the conqueror of death and hell and the devil.[2] Certainly there are those motifs in the New Testament, but central to the doctrine of the atonement would be this idea of dealing with man's guilt and sin. Augustine emphasized that strongly.
These are all very important features in Augustine's doctrine of sin.
But there are also some features in Augustine's doctrine of sin that we could say are less helpful as well. Let me just highlight some of those.
1. He made original sin a matter of genetics or biology. He conceived of this as something that is literally physically transmitted like a disease. In fact, that leads to the second point.
2. He connected sin with sexual desire. He made sexual intercourse the ground of everybody's being born in sin. Sexual desire was a manifestation of our fallen sinful humanity. Original sin is propagated biologically through sexual intercourse. It is in virtue of being conceived through sexual intercourse that people are born sinners. On Augustine's view, original sin is almost literally a kind of sexually transmitted disease. That is, I think, not very helpful. It think we want to say that right from the beginning, even in their pre-fall state, Adam and Eve enjoyed intimate sexual relations and that this is a wonderful gift from God that a married man and woman can revel in and enjoy. In no way should we connect sin with sexual desire or think that sin is transmitted through sexual intercourse. In fact, if that were true, you could maybe clone people so as to avoid original sin if it is really transmitted through sexual intercourse.
While sin certainly affects our sexual desires (as I said, all aspects of human personality are fallen and are affected by sin), we shouldn't think of original sin as grounded in some kind of biological mutation or defect and passed on through intercourse.
3. His concept of sin therefore dimmed the understanding of sin as disobedience to God. It becomes more of a kind of disease that you involuntarily inherit rather than thinking of sin as deliberate disobedience to God on the part of human beings.
4. He tied the doctrine of original sin to the doctrine of infant baptism. Infant baptism was necessary in order to wash away the stain of original sin. So it served as a kind of justification for infant baptism. This eclipsed the need for a personal conversion later in life. After all, if, when you were an infant you had original sin washed away and you were regenerated so that you are, in effect, born again through infant baptism, then while you will need to confirm that decision later on through your actions and decisions, still you don't need to have a personal conversion later on because you are already regenerate as a result of your infant baptism. I'll say something more about that later on, but I think that that is a less helpful aspect of Augustine's thought.
START DISCUSSION
Student: [inaudible]
Dr. Craig: The question was, wasn't Augustine something of a playboy prior to his Christian conversion and perhaps his negative attitude toward sexuality and so forth reflected that. That is certainly true that he was. He was a very passionate young man and was involved in illicit sexual activity. He did feel guilty for that. To what degree you can psychoanalyze someone and attribute his doctrine to something like that, I think is speculative. So I prefer to not speculate on that. Just to say I don't think that this lines up with what Scripture teaches, whatever its sources in Augustine's biography might have been.
Student: [inaudible][3]
Dr. Craig: I can't imagine that he would have thought that because you already have the command to be fruitful and multiply prior to the fall. It is true that, of course, sexual desire and so forth is affected by the fall. But we shouldn't think of original sin as something that is transmitted by sexual intercourse or that . . .
Student: [inaudible]
Dr. Craig: He points out that it doesn't have any record of Adam knowing his wife and begetting children prior to the fall. That is true, it doesn't.
Student: [inaudible]
Dr. Craig: I'm not sure whether or not you can say that because no record of their having sexual relations prior to the fall in Genesis that therefore Augustine thought that they didn't do so until after the fall. I couldn't say. If that were the interpretation, I would say there is no good grounds for that.
Student: [inaudible]
Dr. Craig: I'd have to check that out.
Student: [inaudible]
Dr. Craig: I think Augustine's thought here is pretty foundational for the remainder of the church. The real issue for us here will be whether or not this is something that is scriptural. I'll say something about that later on.
END DISCUSSION
Let's go on to another figure – Pelagius, who was another early Christian thinker who had a quite different doctrine than Augustine. Pelagius held that man is free to do good or evil, that he is not incapacitated to refrain from sin. Pelagius thought it is up to you and your free will whether or not you do evil or whether you do good. He recognized that sin is everywhere in the world. It is universal in the sense that it is all around us, but nevertheless he said we sin only by imitation, not by inheritance. It is not that we have inherited some sort of original sin or guilt from Adam, but rather we just imitate the sin of the society in which we are born and raised.
He also recognized that man can do good only by God's grace. It is not as though you have a kind of ability to do the good on your own strength. You need to have God's grace in order to do what is good and to choose the good, but he thought that in creating man God has already given him all the grace that he needs to lead a sinless life. On Pelagius' view you don't need any additional grace in addition to the general grace given in creation in order to live a sinless and holy life.
So Pelagius had a quite different doctrine from Augustine which was a doctrine of sin not by inheritance but by imitation.
Augustine battled strongly against Pelagianism. As a result, there arose a sort of half-way house between the two called Semi-Pelagianism. Semi-Pelagianism acknowledges that man's will is, in fact, weakened by the fall. It isn't as though we are unsullied or untainted by Adam's fall. Our will is weakened. But nevertheless the basic tendency to do good is still there in the human will. So additional grace is necessary (in addition to the grace that we get in virtue of being created) to do the good because of the weakness of will that we have, but this grace is given only in response to man's free will. If you ask God for it, if you seek God, then he will give you the grace that you need to do good and live a holy life. So one will receive salvation or damnation on the basis of one's own decision and one's own free will. God will give salvation to those who ask for it; those who approach him and ask for grace. But those who do not seek God and do not seek his grace will be damned.[4]
Semi-Pelagianism became very wide spread in the church. By the late Middle Ages, original sin was widely thought to be just our inclination to sinning that we have. Every person is born with this sort of inclination to sin, but it is not the sort of radical defect that Augustine thought it to be – if one seeks after God then God will give you the strength and the grace to overcome this and lead a sinless life.
START DISCUSSION
Student: [inaudible]
Dr. Craig: Right. Exactly. On the Pelagian or Semi-Pelagian view, you need to sin yourself by your own free will in order to actualize any kind of guilt or culpability for sin because apart from your free will there really isn't any good or evil. You have to do it on your own. This would be that different interpretation of Romans 5 which would take Romans 5 to teach not that we all sinned in Adam, but that sin entered into the world through Adam and then it spreads to all of the world because all people sin. So in that sense they could say Adam's sin did lead to death and condemnation for all men but in virtue of imitation. It is a very radically different reading of Romans 5 than the traditional Augustinian reading that says that we are somehow corporately united with Adam, whereas this view would say, no, Adam was the door-keeper so to speak through which sin came into the world. Then it spread everywhere. In that sense, Adam's sin led to condemnation for everyone because it spread to everyone. You can see they are quite different interpretations of Romans 5.
Student: [inaudible]
Dr. Craig: Wow. I don't know.
Student: [inaudible]
Dr. Craig: They believe that children are in limbo, right?
Student: [inaudible]
Dr. Craig: Isn't limbo the place?
Student: [inaudible]
Dr. Craig: That is the purpose of confirmation, right?
Student: [inaudible]
Dr. Craig: I think that that would be a misrepresentation to say that if God was cruel enough to condemn people to hell then he would condemn infants. I don't think that that would be fair. But let me just say this. I don't think that we need to speculate about the historical origins of why one group or another came to believe something. That is not as relevant as how does this line up with Scripture. The historical origins aren't as important as whether or not this lines up with Scripture. I'll say something about that later on. For now, let me move on to the next subject which is the Reformation.
END DISCUSSION
The Reformation thinkers – the Protestant thinkers like Calvin and Luther – took over and accepted the first four elements that I listed of Augustine's doctrine of sin. So, as I say, his doctrine became foundational for much of Christianity's views of sin.[5] The Reformers agreed with those first four elements. In fact, they emphasized even more than Augustine the importance of guilt in terms of the removal of guilt as being the central point of the sacrifice of Christ on the cross and the need for some sort of guilt offering on the part of humanity in order to be forgiven. The Reformers still held to the doctrine of infant baptism as well. They may have given it a different interpretation in certain cases; for example, Calvin – it is not the same as a sacrament or a means of grace as it is in Catholicism, but they did practice and support the doctrine of infant baptism.
Then you come to the Enlightenment in which church and authority were thrown off in the name of reason. The Enlightenment brought about a tremendous attack upon the doctrine of original sin. The argument here was that one person cannot be held culpable for or punished for another person's sins. If someone else did a sin and is guilty of it and deserves to be punished, somebody else cannot be held responsible for what this other person did. If that is the case then the whole doctrine of original sin just falls apart because we shouldn't be blamed or be held culpable for what Adam did. That was his fall and his decision – not ours. Therefore the doctrine of original sin is fundamentally incoherent. That was the basic point of the modern attack upon the doctrine of original sin on the part of Enlightenment thinkers.
This leads to a radical reinterpretation of the doctrine of original sin in modern theology. For example, Friedrich Schleiermacher (whom we've encountered before – the father of modern theology) thought that original sin was simply the overpowering of the spiritual aspect of life by the material aspect of life. This is what sin is. Instead of being constantly conscious of God and of our dependence upon God every waking moment of our lives, we become focused on the material things and the physical things around us rather than focused upon God. So the spiritual dimension of our lives is overshadowed and overcome by the material aspects of life. This results in a weakening of our God-consciousness and our dependence upon him. So original sin is just our inability to do good things. It is not inherited from Adam. It is not the guilt that we bear in virtue of Adam's sin. It is just our inability to do the good that we ought to do because we have this weak God-consciousness.
Similarly, in Albrecht Ritschl (a prominent liberal theologian at the end of the 19th century) and a classical liberal theology emphasized the social dimensions of Christianity. So Ritschl says that sin is really bound up with social problems – with the problems in society. He emphasized that it is society and its institutions which are affected by sin and which affect everything then in turn. So it isn't so much that individual persons are born sinful; it is rather that the structures of society in which we live are infected with sin. He referred to this as the Kingdom of Evil. There is this Kingdom of Evil that is entrenched in the societal forms in which we are raised and live. This, he thought, was much worse than individual sin. Hence, of course, the task of liberal theology was you've got to change society. It is not the individual that needs to be changed so much as you've got to change society. So you have the whole dimension that leads to modern liberalism about trying to change society and its structures in order to allow individuals to be all that they should be. Evil is really not grounded so much in the individual person as in the societal structures.
What can we say by way of evaluation about these competing points of view?[6] I think the real question here before us is whether or not the traditional Augustinian doctrine of original sin is capable of being defended against the modern Enlightenment attack. Does it make sense to say that all human beings somehow sinned in Adam and are therefore culpable in virtue of Adam's sin? It does seem to me that this is a defensible position.
Traditionally theologians have thought of Adam as the federal head of the human race. That is to say, he is our representative before God just as in Congress we elect certain representatives who vote in our place because we don't have a pure democracy where everybody votes for a particular bill or issue. Rather, we have a representative democracy where we have representatives that serve as our proxies. So Adam also is a federal head of the human race and serves as our representative – our proxy before God. Therefore Adam represents us before God in his decision to sin or not to sin.
If anyone should protest and say, "I don't want him as my representative! I don't vote for him," I think we could say that if you had been in Adam's position you would have done exactly the same thing. Everybody who is born into this world is such that had he been in Adam's position he would have sinned as well. Therefore it isn't unjust of God to allow Adam to serve as our federal head before him.
I think if we think of Adam in this way then a doctrine of original sin does become defensible. Adam is our proxy before God, and if we had been in that situation we would have done the same thing so no one can complain about that.
This would mean that sin is universal. It would be universal among mankind because all of us are represented by Adam before God.
Sin would also be total in that it does affect every aspect of the human being. It affects your affections in particular as well as your desires. What we love is affected by sin such that we do not have that natural love for God that we ought to have in a pre-fallen state. Our religious affections are skewed and we seek our own desires and our selfish interests rather than God's interest. So man would find himself in this fallen state lost before God and separated spiritual from him.
What about children then? Well, even though they would be born in original sin, I think that Jesus' attitude toward little children gives us hope that they would be pardoned by God if they were to die in infancy before they reach an age of accountability. Remember the disciples tried to keep children away from Jesus. When the people tried bringing their children to Jesus, the disciples said, Don't bother the master. He can't be bothered with these little kids. Jesus rebuked them, and said, Let the little children come to me for such is the Kingdom of Heaven. I think Jesus' attitude toward little children gives us grounds at least for optimism that they may be recipients of God's grace because they haven't yet had the opportunity to actualize sin in their lives.
If that is the case, then I think that infant baptism is a real mistake, quite honestly. Here I agree with the Baptists on this subject. It seems to me that throughout the Scripture you have believer's baptism taught. That may involve small people, little kids who are believers, as well as adults. I don't think it is the age that is important. But what is important is believer's baptism. The patter is believe and be baptized in the name of the Lord Jesus Christ and you shall be saved. Baptism, I think, should not be thought of as something that is done to remove the taint of original sin. I don't find that anywhere in Scripture that original sin is washed away by baptism.
I think that this mistake becomes especially problematic when the doctrine of infant baptism is conjoined with the doctrine of Spirit baptism and regeneration.[7] If you think of Spirit baptism – and you'll remember we talked about that when we talked about the fullness and indwelling of the Holy Spirit – is separate from infant baptism then you could have someone who is baptized as an infant as a kind of sign of being part of the community of God's people but he wouldn't really be regenerate, born again, because he hasn't been baptized in the Holy Spirit. That is the position of Reformed churches like Presbyterian churches. They practice infant baptism but that don't think of it as coincidental of Spirit baptism. On the other hand you could say that Spirit baptism and water baptism are coincidental – they occur at the same time – but you only have believer's baptism. Therefore you don't baptize small infants. You would only baptize believers. You would have Spirit baptism and water baptism coincide. Both of those views – even if you disagree with them – don't seem to be problematic in the way that infant baptism which is thought to be coincidental with Spirit baptism is. Because what you have there, I think, is the false assurance that in virtue of being baptized as an infant you have been regenerated – you've received Spirit baptism. I don't find that anywhere in the Scripture. The pattern is believer's baptism.
By conjoining water baptism and Spirit baptism and then administering them to non-believers (to infants), it results, I think, in a church which is filled with unregenerate people who think that they've been born again in virtue of infant baptism. That, I think, can be very dangerous. It can lead to a false assurance and to really a community of unregenerate people who are trusting in something that never really happened.
It seems to me that the practice of infant baptism, especially when conjoined with Spirit baptism, is a huge mistake, and we shouldn't think of the purpose of baptism as being something to wash away original sin. We will say more about this when we get to the doctrine of the sacraments, but it is relevant here in terms of its connection with original sin.
Moreover, we should not think of sin as something that is sexual in nature or passed on by sexual intercourse. If that were the case, as I say, then you could eliminate original sin by human cloning or something of that sort. We maybe could find the original sin gene and extract it from people's DNA. That, I think, is obviously wrong. Rather, what we want to say is that when people are born in virtue of Adam's fall, they are already tainted with original sin. Their affections are skewed. So there is this inclination to sinning that man has in his natural state. I think that is where Pelagianism and Semi-Pelagianism really erred. The Scripture seems very clear that fallen man in his natural state does not seek for God. Remember Paul says that the natural man does not understand the things of the Spirit of God – they are foolishness to him. He says no one seeks for God; no one does what is right. In his fallen state, contrary to Pelagians and Semi-Pelagians, man will not seek for God's grace. So it must be God who takes the initiative. It is God who, by his grace, pursues us and seeks to draw us to himself. Human persons would not come to God unless God were to seek him out first. That is what grace means. It is not the response to human free will. On the contrary, it is God's grace which takes the initiative and seeks out sinful people to convict and draw them to himself. Jesus says, No man comes to me unless the Father who sent me draws him. Jesus said, When I send the Holy Spirit, it will be the work of the Holy Spirit to convict the world of sin and righteousness and judgment. It is the work of the Holy Spirit to draw people to himself. Ultimately, I think, there will be a human free decision in response to this work of the Holy Spirit, but the initiative lies with God, not with us.
Finally, I think Ritschl is right and liberal theology is right to say that sin does permeate social institutions. That is absolutely correct. I think we see all around us in our society the corrupting effects of sin upon institutions.[8] But nevertheless we shouldn't think of that as the primary focus or locus of sin. Sin is grounded in individuals who then found corrupt institutions and that serves to foster and propagate sin further. So while liberal theologians are certainly right in seeing sin as not just a matter of individual wrongdoing but as entrenched in various institutions of society, I think they are quite wrong to think that this is the primary locus of sin. The primary locus will be in the fallen individual human heart which then works itself out in societal expression.
START DISCUSSION
Student: [inaudible]
Dr. Craig: You make the point that if you compare Adam and Christ we cannot say that if I had been in Christ's place I would have done what he did. That's true. That is certainly correct. Though I am not so sure that that disanalogy in some way invalidates the notion that if I were in Adam's place I would have also sinned.
Student: [inaudible]
Dr. Craig: OK. Because Christ's righteousness is imputed to us. Yeah, I guess I think of the righteousness imputed to use in virtue of Christ's work on the cross as something that is a sort of gift that God gives us. It is a free gift that we can take advantage of. Whereas the other one – we are being held responsible for something that we didn't do. Therefore it would seem to me helpful to say, "That is true that you didn't do it but you would have done it if you had been there so you can't complain that this was a poor proxy for you."
Student: [inaudible]
Dr. Craig: That is an interesting point that you make – with angels you don't have any sort of federal headship there, as far as we know. There isn't any . . . in fact, it couldn't be that if Satan fell then all of the others fell because then all of the angels would be tainted with sin. Right? So it would seem to be quite a different setup with angelic beings. That is an interesting point.
Student: [inaudible]
Dr. Craig: As far as the example of David and the infant son that dies – the progeny of his union with Bathsheba – when he says, I'll go to be with him, I think the problem there is that at least at this point in the Old Testament it seems that they just thought of the afterlife as Sheol which is this kind of netherworld of the dead. There isn't a kind of clear differentiation, I think, at that point between paradise and damnation. There is just a kind of afterworld where the shadowy dead live, and they don't really have a full knowledge of what that is like. So he thinks, Yes, I'll go there. I'm going to join him in death. But death is a one-way street so he can't come back to be with me.
Student: [inaudible]
Dr. Craig: The idea of this separation into Hades and then paradise or Abraham's bosom, that comes much later. You have that coming in intertestamental Judaism, but you don't have that already in the time of David which is around 1000 BC or so. I think then you still have just this kind of vague underworld of the dead called Sheol. There isn't a clear difference between the saved and the damned at that point.
Student: [inaudible]
Dr. Craig: The question was: is infant baptism a sign of the new covenant just as circumcision was a sign of the old covenant in the Old Testament. We will talk about that more when we get to the doctrine of the sacraments and the church. But that is based upon a certain interpretation in Colossians which sees a parallel between circumcision in the old covenant and baptism in the new. I think that is a very unlikely interpretation of that passage. When it talks about the circumcision of Christ there I think it is talking about Christ's death on the cross. In any case, the thing that is crucial here that I am speaking to is that even though Presbyterians and Reformed baptize infants they don't think of water baptism as coincidental with Spirit baptism. They don't think that the child is regenerated at the moment of infant baptism, he just has the sign of the covenant or the community over him. But he is still going to have to make a conversion decision later on to be born again. My concern is with those Christian denominations that practice infant baptism and think of water baptism and Spirit baptism as coincidental. That is the thing that I think is dangerous.
Student: [inaudible]
Dr. Craig: This is a good point, and I think this is worth bringing out. You have in Hebraic thought and religion a strong sense of corporate solidarity with one's ancestors. In Hebrews 7:9 that when Abraham paid tithes to Melchizedek, the author says Levi himself (the progeny of Abraham) paid tithes because he was in the loins of his ancestors when Abraham met Melchizedek. There is in Hebraic thought this strong, strong sense of corporate solidarity that could work itself out here in Paul's doctrine of original sin and would be, I think, something that would reinforce that exegesis of Romans 5 to say this is a plausible and culturally relevant typically Jewish form of thinking – to think that in Adam's sin we are implicated because of our corporate solidarity with Adam. That would be a very Hebraic way of thinking. So, yeah, thanks for bringing up that parallel.
END DISCUSSION
What we'll look at next time will be the doctrine of freedom of the will. That will then bring us to the close of our doctrine of man.[9]
---
[1] 5:00
[2] 10:06
[3] 15:08
[4] 20:08
[5] 25:05
[6] 30:03
[7] 35:02
[8] 40:04
[9] Total Running Time: 47:35 (Copyright © 2009 William Lane Craig)