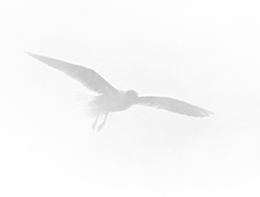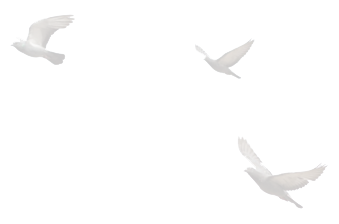 The Doctrine of Salvation (part 7)
June 29, 2009 Time: 00:26:39
What we wanted to do in our lesson today was continue to talk about the doctrine of the mystical union that we have with Christ. Last week you will remember we looked at all of the benefits that accrue to us insofar as we are in Christ. What we want to do now is to look at the metaphors that are used for this union that we have with Christ.
[Opening prayer]
We wanted to look at some of the metaphors that are used in Scripture for this mystical union that we have with Christ. I've already alluded to some of these.
The first of them is the union of the bride and the groom, or a man and his wife. Look at Ephesians 5, for example, where Paul gives instructions to husbands and wives. In Ephesians 5:31 Paul quotes from the book of Genesis, "For this reason a man shall leave his father and mother and be joined to his wife and the two shall become one flesh." There it describes the one flesh union of a man and a wife together in the bond of marriage. Then in verse 32 Paul says, "This mystery is a profound one, and I am saying that it refers to Christ and the church." So in an even deeper sense this union exists between Christ and his church. Christ is the groom. The church is the bride of Christ. Just as a man and wife are united in marriage, so we are united with Christ as portrayed in the marriage relationship.
This same metaphor is also used in 2 Corinthians 6:14-7:1. Here Paul is advising the people in Corinth about not marrying unbelievers. Don't marry a non-Christian. He says, "Do not be mismated with unbelievers." Then he speaks in the harshest of terms! The comparisons he draws here are eye-popping. He says,
For what partnership have righteousness and iniquity? Or what fellowship has light with darkness? What accord has Christ with Belial? Or what has a believer in common with an unbeliever? What agreement has the temple of God with idols?
He is drawing the contrasts here as explicitly and starkly as he can. He says to any Christian, What is the matter with you marrying a non-Christian? Don't you realize the difference between a Christian and a non-Christian is like the difference between Christ and Satan, between the temple of God and a pagan idol, between light and darkness? The terms here are the starkest possible. He says,
For we are the temple of the living God; as God said,
"I will live in them and move among them, and I will be their God, and they shall be my people. Therefore come out from them, and be separate from them, says the Lord, and touch nothing unclean; then I will welcome you, and I will be a father to you, and you shall be my sons and daughters, says the Lord Almighty."[1]
Since we have these promises, beloved, let us cleanse ourselves from every defilement of body and spirit, and make holiness perfect in the fear of God.
Paul is saying that just as a believer should not be mismated with an unbeliever, so we are unified with Christ and need to preserve ourselves holy and pure before him. The union that exists between a man and his wife is no more intimate than the union that exists between Christ and the believer. Therefore both of these are to be kept sacred and pure. That is one of the metaphors you find in the New Testament for our union with Christ. It is like the union of a man and his wife.
The second metaphor that you find often in the Scriptures is the body and its members – the physical human body and the members that go to make up that body. For example, 1 Corinthians 12:12ff. He says,
For just as the body is one and has many members, and all the members of the body, though many, are one body, so it is with Christ. For by one Spirit we were all baptized into one body—Jews or Greeks, slaves or free—and all were made to drink of one Spirit.
For the body does not consist of one member but of many.
Then he goes on to describe how even the dishonorable parts of the body – your private parts that are not on public display – are essential, he says, to the functioning of the body – the good operation of the body. No part of the body can say to another part, "We don't need you. You are dispensable." Every part goes to building up the whole and the functioning of the whole.
Paul says this is the way the church is. He takes the body as a metaphor for the church. Who is the head of this body that he has described? The head of the body is Christ. Look at Ephesians 3:4-6. He says,
When you read this you can perceive my insight into the mystery of Christ, which was not made known to the sons of men in other generations as it has now been revealed to his holy apostles and prophets by the Spirit; that is, how the Gentiles are fellow heirs, members of the same body, and partakers of the promise in Christ Jesus through the gospel.
Then in Ephesians 4:4-16 he goes on to say,
There is one body and one Spirit, just as you were called to the one hope that belongs to your call, one Lord, one faith, one baptism, one God and Father of us all, who is above all and through all and in all. But grace was given to each of us according to the measure of Christ's gift. Therefore it is said,
"When he ascended on high he led a host of captives, and he gave gifts to men."
(In saying, "He ascended," what does it mean but that he had also descended into the lower parts of the earth? He who descended is he who also ascended far above all the heavens, that he might fill all things.) And his gifts were that some should be apostles, some prophets, some evangelists, some pastors and teachers, to equip the saints for the work of ministry, for building up the body of Christ, until we all attain to the unity of the faith and of the knowledge of the Son of God, to mature manhood, to the measure of the stature of the fulness of Christ; so that we may no longer be children, tossed to and fro and carried about with every wind of doctrine, by the cunning of men, by their craftiness in deceitful wiles.[2] Rather, speaking the truth in love, we are to grow up in every way into him who is the head, into Christ, from whom the whole body, joined and knit together by every joint with which it is supplied, when each part is working properly, makes bodily growth and upbuilds itself in love.
Here he augments the image of the church as the body of Christ with its many members by saying that the head of that body is Christ. He is the one who is in charge of the operation of the whole body when it is working properly. Again, you have this metaphor of the body consisting of the head (which is Christ) and then the many members of the body which are us – individual members of Christ's body.
So this would be another metaphor that Paul uses for our union with Christ. Our union with Christ is like the union of a husband and wife or like the union of the members of the body with the body as a whole with Christ as its head.
What application might we draw from this doctrine that we've been studying of our union with Christ? I think that it is all summed up very nicely in Galatians 2:20. Paul says, "I have been crucified with Christ; it is no longer I who live, but Christ who lives in me; and the life I now live in the flesh I live by faith in the Son of God, who loved me and gave himself for me." The whole thing is summed up by saying that it is no longer I who am in charge of my life. Christ rather is living his life out through me. It is not I who lives, but Christ who lives in me and through me, and the life that I now live I do so by faith in God's Son. I think that sums up very well the notion of our union with Christ. We are to be so closely embodied or identified with Christ that he lives his life out through us.
How does this apply itself practically?
1. It is a source of strength as we live our Christian life. It means that we don't have to just struggle through the Christian life on our own power. We are not called upon to sort of buck up and tighten your belt and gut it out and meet the demands of Christ's law and live the Christian life on your own. Not at all. In virtue of our union with Christ it is Christ who is living his life out through us as we submit daily to his indwelling power through the Holy Spirit. As we are empowered and guided by the Holy Spirit, Christ lives his life out through us. That can be a source of strength as we face the inevitable trials and problems of life. We are not on our own. Rather, Christ's strength is available to us.
2. It is a call to holy living. We saw this in the passage on not being mismated with unbelievers. You are unified with Christ. You are one with him. Therefore you don't want to do anything to sully that relationship with him, to bring filthy or inappropriate things into your life that would be disgraceful to Christ. He has summoned you to be one with him and therefore his holiness should pervade your life and characterize your life as well.
There is a wonderful booklet called, My Heart: Christ's Home, where the author describes how Christ pays a visit to him and his home. He invites Christ into the living room. They converse there awhile. And after awhile Christ said, Show me the rest of your home. He would say, Lord, you don't want to see these other rooms. They are not presentable. They are messy. They are not good for you. Christ says, If I am going to be the Lord of this household, I need to see those rooms, too. It is a metaphor for this man's opening the chambers of his heart so to speak – his whole life – to Christ as he invites him into all of those inner sanctums in his life, those inner rooms that he doesn't want Christ to see, and allows Christ to do house cleaning and to put the house in order.[3] I think that is a beautiful image for the kind of holy living to which we as Christians are called as we allow Christ to live out his life through us. There isn't any secret part of our lives that we keep for ourselves and seal off from him; rather, we allow his holiness to pervade our lives.
3. This doctrine is a summons to closer fellowship with Christ. You don't want to allow your fellowship with Christ – this union with Christ – to be disrupted by sin. Therefore you want to walk close to him. You are one with Christ. You are crucified and raised with Christ insofar as you are a Christian. Therefore it would be natural for you to want to walk as close to him as possible. To begin to realize experientially in your life what is already true of you doctrinally or positionally. The fact that we have this union with Christ is a call to closer fellowship; to walk with him day by day.
4. This is a tremendous source of security in the Christian life. Insofar as we are in Christ, we are kept by him from Satan's attacks, from worldly attacks from spiritual disaster, from apostasy. It is as we are in Christ that we have security until the end of our lives. Romans 8:38-39 sum this up so beautifully. Paul says,
For I am sure that neither death, nor life, nor angels, nor principalities, nor things present, nor things to come, nor powers, nor height, nor depth, nor anything else in all creation, will be able to separate us from the love of God in Christ Jesus our Lord.
Where is the love of God to be found? In Christ Jesus, our Lord. It is insofar as we are in Christ that we have the love of God and the security that nothing can separate us from him. As we are in Christ this is a source of security to us as well as a summons to closer fellowship, a call to holy living, and a source of strength in our lives.
START DISCUSSION
Student: [inaudible]
Dr. Craig: Why is this so difficult to live this holy life? I think it is because of this principal that Paul calls "the flesh." That doesn't mean the physical meat out of which our bodies are made. I think Paul, when he talks about the flesh, he is talking about a kind of sinful nature that we have that is not obliterated when you become a Christian. We will see in the next topic, when you become a Christian you are born anew to spiritual life. You are regenerated. There is now that spark of new spiritual life within you. But there is that evil principal that still remains within you that needs to be conquered and subdued and put to death. That is a gradual process that will take place over time. So there still is that sin nature, I think, within us that pulls us back and makes us fail and stumble. But, as we trust in Christ and are led by his spirit more and more, we will overcome that and hopefully we will sin less and less as we grow closer to him.
J. P. Moreland gives a nice analogy for this in a new book he has written called The Kingdom Triangle. He says imagine that you want to learn how to play tennis well. So you get a tennis instructor and hire him to give you lessons. He said you probably will have a lot of bad habits in playing tennis – the way you grip the racket will be wrong, the way you approach shots, the way you swing. He says you can sort of call this your tennis flesh, in a way. What you do is you come under the apprenticeship of this professional instructor so that he will teach you how to do these things right and to conquer that tennis flesh which is all those bad habits and ingrained behavior that makes you poor at tennis. You will gradually become more and more skilled in playing tennis properly.[4] He uses that analogy for the spiritual life. He said when we become Christians we have within us this evil fleshly principal of ingrained habits and dispositions and characteristics that are not godly. Those don't vanish immediately. Those will take time to conquer as we learn to walk with Christ and become apprenticed to Jesus. That analogy I thought was very good for that.
Student: [inaudible]
Dr. Craig: Right. I do think that there is that kind of moral or spiritual dualism that we sense within us. Sometimes people call it the black dog and the white dog, or the angel and the devil sitting on your shoulder, or something like that. We probably all experienced that bad principal pulling us down, but then that voice of the Holy Spirit reminding us what is right. None of us will be able to live a successful and victorious Christian life in our own power. It will only be as we are filled with the Holy Spirit and allow Christ to live our lives out through us that we can do the right thing in those cases. Otherwise our flesh is just too weak and we will succumb.
Student: [inaudible]
Dr. Craig: I agree. I think the "already but not yet" is clearly in view here. This was a discussion we were having the other week in terms of in Christ we are forgiven. We are declared clean and righteous before him. His righteousness is imputed to us. But it needs to be actualized in experience. That will be a process of spiritual formation and mortifying the flesh, putting it to death as we grow with him. I think that is quite right.
Student: [inaudible]
Dr. Craig: I agree with you. I am glad to mentioned it, because you wouldn't know this not having been here last week, but the vine and the branches was one of the metaphors we talked about last week. In John 15:4, our mystical union with Christ – he is the vine, we are the branches. The branches will bear the grapes, bear the fruit, as the life of the vine permeates and goes through the branches. It is the same thing that we are talking about here today. That is another one of those biblical metaphors for this union that we have with Christ. Of course, Jesus in that same parable says if the branch doesn't abide in the vine (maybe it is broken or fractured off), what happens? It shrivels up, dries up, and they are thrown out and burned. Abiding in the vine is critical to victorious, spiritual life.
Student: [inaudible]
Dr. Craig: In that same passage, he says if you abide in me, keep my commandments. And his commandments are that we should love one another. So this isn't something that is just airy-fairy spiritual. This is intended to be worked out in everyday relationships with each other.
Student: [inaudible]
Dr. Craig: That is a wonderful example of what we were just talking about here a moment ago. Dallas Willard says that it is not enough to say to people, "What would Jesus do?" You know that expression – what would Jesus do in that situation? He says that is not enough to guide action because you can't do what Jesus would do unless you first develop the character of Christ to have the strength to do it. Otherwise it becomes an impossibility. What Willard emphasizes is developing the character of Christ within you, becoming that kind of person, so that when you are in those circumstances you said it wasn't even a temptation for you because God had developed in you a character of a godly woman so that . . .
Student: [inaudible]
Dr. Craig: OK. Thank you for that.
Student: [inaudible][5]
Dr. Craig: Here is a passage that relates to what you are saying. 2 Corinthians 3:17. Paul says,
Now the Lord is the Spirit, and where the Spirit of the Lord is, there is freedom. And we all, with unveiled face, beholding the glory of the Lord, are being changed into his likeness from one degree of glory to another; for this comes from the Lord who is the Spirit.
Student: [inaudible]
Dr. Craig: What you are saying I think speaks of Christ's condescension and humility as he took the form of a servant for us.
END DISCUSSION
Next time we are going to turn to the subject of the new birth – the doctrine of regeneration – which will be absolutely central to what it means to be a Christian.[6]
---
[1] 5:13
[2] 10:16
[3] 15:08
[4] 20:13
[5] 25:05
[6] Total Running Time: 26:39 (Copyright © 2009 William Lane Craig)