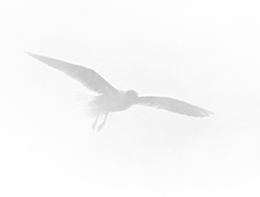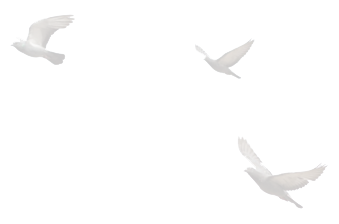 Creation and Evolution (Part 12)
July 08, 2013 Time: 00:33:19
Today we come to the end of our consideration of various interpretations of Genesis chapter 1. We have been looking most recently at what I call the Hebrew (or Jewish) Myth Interpretation of Genesis 1 as propounded by Johnny Miller and John Soden in their book In the Beginning … We Misunderstood.1 You will remember that I explained that there is a fundamental ambiguity in this interpretation as they present it. It is not clear if they think that these ancient myths were understood literally by the people who believed in them so that what God did in Genesis 1 was to adopt a sort of obsolete, outmoded worldview, not as a way of endorsing that worldview, but simply as using it as a vehicle to communicate important theological truths about the nature of God and the nature of the world around us. Is that what is happening in Genesis 1? Or is it, on the other hand, that these ancient peoples, in propounding these myths about the creation of the world and its inhabitants, didn't really take them literally and so it would be unfair to indict them as having a primitive, scientifically obsolete view of the world? Rather, these were figurative stories meant to be taken symbolically to represent metaphysical and spiritual realities. In that case, Genesis 1 is not adopting some sort of outmoded and obsolete scientific worldview to communicate theological truths; rather it is itself a figurative story or account of the world's origins that has, at its center, the teaching of certain theological truths about God which we summarized in our previous lesson.
As I say, Miller and Soden are not clear as to which interpretation they endorse. Last week, we looked at a number of passages from the book that suggests that they adopt the first interpretation – that these ancient peoples actually believed these myths literally and that Genesis adopts this way of speaking without necessarily endorsing it. For my part, I am very dubious that these ancient peoples actually believed these myths literally. I don't think that they thought the world was really as these myths describe it. For example, consider the Egyptian myths about the creation of the world out of the primeval ocean. According to Miller and Soden,
Now, are we to seriously think that these ancient Egyptians actually believed that when they went to sleep at night, they and everything else returned to the primeval ocean and that when they woke up in the morning it was all created anew? I cannot think that that is what these ancient Egyptians really believed. Surely, some of them at least must have on occasion stayed up all night to see what really happened. Certainly soldiers on watch at the palace would have known that the palace and the Pharaoh and they themselves didn't all return to the primeval ocean every night and reemerge. Rather, I think it is clear this is just a symbolic account or a figurative account of creation and they didn't think that this was reenacted in a literal way every single night when they went to bed.
Similarly, with respect to Israel, I don't think ancient Israelis took these stories and metaphors necessarily literally. For example, consider the Psalm quoted by Miller and Soden about how God has established the earth on the pillars of the earth.3 Surely, ancient Israelites did not think that the world was literally resting on pillars.4 Miller and Soden say, "the ancient people may have understood such statements as literal reality because of their observations."5 But that is obviously wrong. No one had observed the so-called pillars of the earth. No where had anyone gone and seen that the earth was sitting on literal pillars. This seems very evidently, to me at least, a metaphor for the way in which the world has been founded and established by God. But certainly no one had observed such things. Or, again, what about the firmament? The Israelites had been to the top of Mount Carmel or Mount Hermon and they must have seen that there wasn't a sort of solid canopy or dome which was resting on the top of Mount Carmel when you went up there. They would have seen that the sky continued to be an expanse above them in which clouds sailed along and birds flew. There is no reason at all to think that they believed that the mountains were supporting this solid dome that was resting on top of them. In fact, I am persuaded that if you had showed an ancient Israelite one of these artistic drawings in Miller and Soden's book of what the world supposedly looked like according to these ancient descriptions in the Old Testament and said to an ancient Israelite "What is this?" I don't think he would have recognized that at all as being a picture of the way the universe is or a recognizable picture of the world. This is to ascribe to them a very wooden, literalistic interpretation that is surely implausible. So I am just very skeptical. I would like to see some solid evidence that would suggest that ancient peoples in general and ancient Israelites in particular interpreted these mythological stories in a literal way rather than in a figurative way.
On the other hand, there are passages in Miller and Soden's book where they do seem to endorse the figurative or the symbolic interpretation. They do not think, it seems, that the ancients construed these myths literally. For example, on pages 48-49 they say the following:
Again, later in the book, on page 148 they write:
They say this primarily with respect to the seven days of creation; that these are not chronologically ordered. But I think that their point could be more generally applied to the story as a whole, that it is figurative in nature. Again, they state:
They go on to say,
On this view, Genesis 1 is not adopting a proto-scientific, outmoded, scientifically inaccurate cosmogony.10 Rather, it is, like the ancient Egyptian myths themselves, a sort of figurative or symbolic account of creation that is designed to communicate theological truths that are sharply contradictory to the pagan Egyptian myths with which Israel was familiar. You will recall again what those theological truths were from the previous lesson about God being the sole and sovereign creator of all things in the universe and everything else is simply a creature created by God. They are not deities themselves and therefore not to be worshipped or served nor do they control our destiny.
So this puts a very different perspective, I think, on the Miller and Soden Hebrew Myth Interpretation. It is not entirely clear to me which one of these interpretations they really endorse. I think it is probably the latter. I think that interpretation is a good deal more plausible than the first interpretation which seems to be a kind of 19th century approach to mythology where you read it in a very wooden manner as a proto-scientific attempt to describe the world rather than as a figurative or symbolic attempt to explain the nature of the universe and of God.