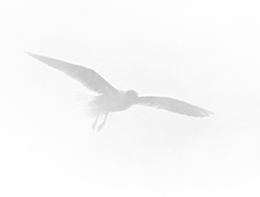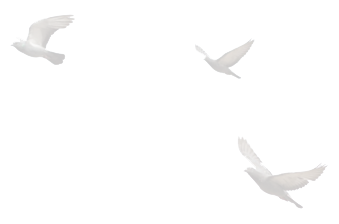 Doctrine of Christ (part 10)
October 30, 2011 Time: 00:30:25
We are studying the doctrine of Christ, and we looked for some months at the person of Christ, and now we have turned to a study of the work of Christ – primarily, the study of Christ's cross and resurrection, which are two sides of the same coin. The cross and resurrection represent the principal work of Jesus Christ. Last time we began to look at what Jesus' death meant for us – how it is through his death that atonement is made for the sins of mankind.
[Dr. Craig discusses the outline he has prepared for this section of the class]
When we left off last time, we were talking about the death of Jesus Christ as a sacrificial offering for sin. We saw that both Jesus himself and many of the writers of the New Testament thought of Jesus' death in terms of a sacrificial offering to God for our sins, and, as such, Christ's death, we saw, is a propitiation and an expiation. The Greek word, you'll remember, is hilasterion, which designated the mercy seat in the Holy of Holies in the temple and is used of Christ's sacrificial death. It is a propitiation of God's wrath and justice. It is an expiation, or removal, of our sin.
You'll remember that I said some scholars felt uncomfortable about the idea of propitiation – that is to say, the idea that God somehow needed to be ameliorated in his feelings toward us, that something had to be done to bring God over onto our side, so to speak. Therefore, they wanted to say that Christ's death is purely an expiation of sin – it is something that removes our sin. God is standing with open arms ready to receive us. He doesn't need to be placated in any way. Our sin just needs to be removed – it needs to be expiated. So Christ's death is an expiation for sin. But I suggested that most scholars think that the idea of propitiation is also actually there as well. God's wrath, because of sin, needs to be satisfied, and Christ's death serves to satisfy, or remove, the wrath of God. We find this, as I indicated last week, already in the Old Testament in the Septuagint – the Greek translation of the Old Testament. In Zechariah 8:22 and Malachi 1:9 we find the related word exilaskomai, related to hilasterion, to indicate that we need to seek God's favor. We need to seek out the favor of God. Let's look at Zechariah 8:22 for example; there the prophet says "Many peoples and strong nations shall come to seek the LORD of hosts in Jerusalem, and to entreat the favor of the LORD." That expression, translated in my Bible as "entreat the favor of the LORD," is exilaskesthai to prosopon kuriou1 – to seek the favor or the face of the Lord. There you have the idea that one does need to try to seek or entreat God's favor. You find a similar motif in Malachi 1:9 2 , where the prophet says to us "now entreat the favor of God, that he may be gracious to us."
So already in the Old Testament you have this idea that God's favor needs to be sought; we need to entreat God for his favor. This comes over into the New Testament in that Christ's sacrificial death does serve to remove God's righteous indignation and anger over sin and so makes him favorable towards us. This is not, as I emphasized last week, the pagan idea of buttering God up in order to get him on your side. If you visit pagan countries even today, like China or India, where finite spirit beings are entreated in order to curry favor with them, so that you will get good health or employment opportunities or disaster won't befall you, you'll find in many of these temples that there isn't any attempt to worship the deity or to have a relationship with this deity or to love the deity. Rather the idea is simply to placate the deity, to manipulate the deity, so that this being will be on your side. That is not the idea here when we talk about propitiation in the New Testament. Rather the idea in the New Testament is that God is holy and righteous and therefore righteously indignant, righteously wrathful, over sin, which is a personal affront to him. Christ's sacrificial death does serve to avert God's righteous anger and wrath.
Let's look at some passages that speak of this. Romans 1:18 speaks of God's wrath over sin. God's wrath is described in Romans 1:18 – he says (Paul), "For the wrath of God is revealed from heaven against all ungodliness and wickedness of men who by their wickedness suppress the truth." So there is a genuine wrath of God over unrighteousness and wickedness. In chapter 3 of Romans, Paul goes on to explain how this wrath is removed. Romans 3:5-6. Well, not this passage, I'm sorry. This speaks again of the wrath of God, "But if our wickedness serves to show the justice of God, what shall we say? That God is unjust to inflict wrath on us? (I speak in a human way.) By no means! For then how could God judge the world?" Here you see that the wrath of God is a function of God's justice and that God is not unjust to inflict wrath on us. In fact, it is an expression of his justice. Romans 5:9 also speaks of God's wrath, "Since, therefore, we are now justified by his blood, much more shall we be saved by him from the wrath of God." There again you see that salvation is from God's wrath. Ephesians 2 says in a similar vein, "Among these" (that is, the disobedient) "we all once lived in the passions of our flesh, following the desires of body and mind, and so we were by nature children of wrath, like the rest of mankind." We were children of wrath under God's justice.
It is Christ's death that serves to remove our sin and so the wrath of God. And here Romans 3:21-26 is the passage that I had intended to read:
But now the righteousness of God has been manifested apart from law, although the law and the prophets bear witness to it, the righteousness of God through faith in Jesus Christ for all who believe. For there is no distinction; since all have sinned and fall short of the glory of God, they are justified by his grace as a gift, through the redemption which is in Christ Jesus, whom God put forward as an expiation [or propitiation] by his blood, to be received by faith. This was to show God's righteousness, because in his divine forbearance he had passed over former sins; it was to prove at the present time that he himself is righteous and that he justifies him who has faith in Jesus.3
So through Christ's atoning death our sin is removed, and we are constituted righteous before God. Finally, 1 John 1:7 speaks also of how Christ's death serves to remove our sin: "But if we walk in the light, as he is in the light, we have fellowship with one another, and the blood of Jesus his Son cleanses us from all sin."
So the blood of Christ, or the death of Christ, is both an expiation of sin that removes sin from us, and it is also a propitiation of God's wrath.
Discussion
Question : Just a comment, but to differentiate between the way the pagans would want to satisfy God to get favors, you said, "buttering them up" – it seems to me the difference is that God represents justice and purity, and that's the standard, not a personality that you are trying to please. It would sort of be like Christ and the money changers in the sense that there was righteous anger. It didn't have to do with him but in his Father's house because his Father represented purity and truth and love, and their actions defiled God in his place of worship.
Answer : Yeah, that's right. The wrath of God is not the wrath of some petty tyrant who is arbitrarily offended.
Followup : Or you are trying to please a personality. It is against a standard of absolute purity and love and justice and righteousness. So it is that standard that you are trying to give back to God, and there can't be any ... I guess the motive for the people that were trying to offer things to pagan deities was to get something back. And with this idea, it is to please because of who he is.
Answer : OK. I think those are all very good insights. It reminds me of a comment that Steve Davis, a Christian philosopher, once made. He said "Our only hope is the wrath of God." By that he meant that it is an expression of the holiness and righteousness of God that becomes our salvation in Christ. The very thing that is such a terror for the person outside of Christ, namely, the righteousness of God which expresses itself in his wrath upon sin, becomes the source of our salvation. That was Martin Luther's great insight. As a Catholic monk he was terrified of the wrath of God, until he came to understand that it was through faith that he was rendered righteous by God, and so that righteousness that once condemned him now justified him.
Question : There is a question I did not get to ask last time, but it is on section (b) of the outline. You were talking last week about how he died for us and the emphasis in Scripture on that. I was wondering what your thoughts are on Ephesians 5:25-27, where it is referring to Christ giving himself up for the church. I am just wondering if you think there is any corporate aspect to his sacrifice. I am not talking about from a salvation standpoint, but I am talking about as far as establishing the church.4
Answer : Let's read Ephesians 5:25, the second part of that verse says, "as Christ loved the church and gave himself up for her, that he might sanctify her" – that is a good point. It is not just a sort of death on behalf of individuals but there is this corporate notion, too, where it says "Christ gave himself up for the church." So I think that is right – we are his body, and that would seem to be a correct emphasis. My only caution would be, don't restrict that death to say that Christ died only for the elect – that he only died for the church and did not die for those outside the church – because I think we have testimony elsewhere, such as in 1 John, where it says that he is the propitiation not only for our sins for also for the sins of the whole world.5 So there is this sense in which his atoning death is on behalf of the whole world and not just for the church; but certainly the church is, as you said, an object of his dying.
Question : I am curious if sacrifice is necessary for the atonement of sin, what about King David? When he had the affair with Bathsheba, and then afterward, after ordering the murder of Uriah, he repented and Nathan said, "Don't worry, you won't die, the Lord has already forgiven you." But yet, no sacrifice was made.
Answer : Well, I am not sure what to say about that! I am sure that David would still be involved in the normal sacrifices in the temple. It is not as though, in the Old Testament, a person had to offer a special sacrifice every time he sinned. There would be regular sacrifices that would be offered, right, on behalf of sin?
Followup : Yeah, the Yom Kippur sacrifice should cover it.
Answer : But it wouldn't be as though if a person sinned that he had to go and make a special sacrifice every time in the temple, right?
Followup : Not as far as I know.
Answer : [there seems to have been a side question off-mic that Dr. Craig is now addressing] This is not talking about the judgment that fell on David's son, it is talking about how could David's sin be forgiven without his having to go and offer some sort of an animal sacrifice. My question is that there would not be that sort of tit-for-tat that every time a person under the Old Covenant sinned he had to go to temple and offer a sacrifice. In fact, that would be impossible for most Jews.
Followup : This is true. It would be like you sinned and you are walking away from the temple to your house which is a three-day journey and on the way back you sin. You're right, that would be impossible. I think Paul deals with this in Romans as well. For example, when it was impossible to offer sacrifices, they are looking forward to Christ. Their faith ultimately saved them.
Answer : Yeah, it would seem to me that he would still be under the Old Testament system of sacrifices, but his sin could be forgiven upon his confession and repentance by the prophet.
Question : I don't know whether this follows, but in the Old Testament the sacrifices were only to remind them of their sinfulness, not to forgive their sins.
Answer : There were sin offerings in the sense that these... remember how, especially with the scapegoat, the sins would be laid on the goat and then it would be driven out into the wilderness? The idea there was it was bearing the sins of the people. Now the author of Hebrews in the New Testament says it is impossible that the blood of bulls and goats could really take away sins.6 But there was at least this imagery.
Followup : That is what they thought. But in God's mind, it was just to remind them. That is why the sacrifices were there. The previous question – I think in all of Paul's writings, there is only one time where he says, "Christ died for me" – for the individual. Every other time it is "for all," "for the many," "for us." It was always collective. But your point was well-taken after that.
Answer : Galatians 1, I think, is where he says, "I live, yet not I, but Christ lives in me; and the life I now live in the flesh I live by faith in the Son of God, who loved me and gave himself for me."7 So that would be the one.
Followup : I think that is the only time he speaks of Christ dying for an individual.
Answer : That could be a reflection of the fact that he is writing letters to corporate groups. So he is saying Christ died for us, he died for you. But it is all true. He died for me, he died for the church, he died for the life of the world.8
Question : This comment has to do with what someone earlier mentioned about David and the sacrifice. When David was writing his psalm of repentance over Bathsheba, he says this in Psalm 51:16-17, he says, "For you will not delight in sacrifice, or I would give it. You will not be pleased with a burnt offering. The sacrifices of God are a broken spirit; a broken and contrite heart, O God, you will not despise."
Answer : Yes. OK, very good! That shows David's willingness to offer sacrifice but his sense was that God was interested in a sacrifice that involved his own personal reformation and commitment. That is very helpful.
[someone here says his question was already addressed – it was related to the verse in Hebrews 10:4 which says it is impossible for the blood of animals to take away sin]
Question : I appreciate this model of propitiation and expiation. I was thinking of a cultural angle on customer service. As a small business owner that deals with customer service, are you there to remove problems for your customers or are you there to make them happy and establish a relationship? I think that model that is in the business world is more leaning toward propitiation than expiation. And I had a second comment . . .
Answer : No, now wait! Explain that a little bit more, this is intriguing. Unfold this for us a little bit.
Followup : All right! Expiation, as I am understanding it, God removes our sin, God removes our problem. A problem we could not solve on our own. So I am understanding what that is about. Just based on what you said, propitiation, to me, is more of a relational component – like the verse that was just quoted about the relationship we have with God in that justice relationship. So it is not just God's justice but it is our relationship that needs to be satisfied and made well. I feel that in the business world, I feel like that topic is talked about much more than the expiation, I would argue, because the world doesn't have Jesus to remove sins, but maybe they can have a better relationship with a customer or a business owner.
Answer : So the business owner doesn't just want to remove the problem or the complaint that the customer has. He wants to build this positive relationship and rapport with him.
Followup : Right. And building on what someone said earlier about the Old Testament sacrifices. I feel this whole discussion is a very rich topic. I feel justice did happen in the Old Testament. God wanted a relationship with Israel. That was an ongoing thing. So how is expiation satisfied in the Old Testament? It was already prophesied in the very beginning. Jesus would come to die for the sins. God says that he calls those things which have not been as if they were. So it was already in God's mind, who lives outside time, he had already satisfied that promised. He already knew he was going to come to die for the sins of Israel. So it was already a done deal. But the sacrifices were there to be part of that relationship. That was part of God's way of having a relationship with Israel.
Answer : You know what I really like about what you've shared here is that it puts such a positive perspective on propitiation, which, as I said, has been viewed rather negatively. What you are saying is, this is really the positive development because this is the relationship-building aspect, not just the removal of problems. I think that is a wonderful way to look at it. That is really what we want; we want to be in relationship with our heavenly Father, and so Christ's death, in putting us in that proper relationship, is all the more precious and meaningful. That is very helpful.
Question : A lot of good comments. Jesus was the Passover and the Atonement, so this was done before the foundation of the world. So these sacrifices were recognitions. I agree with that. Recognition of what we did and maintaining the relationship and building it by doing these types of things rather than having any effect on the judicial aspects of it. Those were taken care of.9 That's why I was always intrigued why God gives us eternal life when we accept Christ. Not immortal life. We are not eternal beings, so it sounds like a misnomer but God plugs us into all time in a sense when we accept Christ. Because he is eternal. That's why we get eternal life, rather than immortal life.
Answer : What is the distinction you are drawing between immortal life and eternal life?
Followup : A person that is immortal...we are created beings. So in a strict sense we are immortal, not eternal. God is eternal but he gives us eternal life, so when we are plugged into Christ and into God, we are part of the eternal family then.
Answer : Certainly the idea of eternal life in the New Testament is a lot richer than just the prolongation of biological life. The New Testament actually draws a distinction between bios life and zoe. Biological life is not what Christ gives us when we get eternal life. He gives us zoe which is, as you say, sharing in God's eternal life and relationship with him, so that it is not just, if we may put it that way, immortality – the prolongation of our existence as organisms – but it is this richer relational thing.
I think, summing up in a sense, what we have seen is that these Old Testament sacrifices never really achieved expiation at all. They were just, in a sense, showpieces for the real sacrificial death of Christ, which retroactively removed sin of the persons living then. It is not as though people under the old covenant actually had their sins expiated by animal deaths. That is impossible. It had to be Christ's death. But they did still serve this function of propitiation in entreating the favor of the Lord and showing one's obedience to him and doing what God had stipulated until Messiah would come and Christ would die for our sin.
Let me just hit one last point here on the Scriptural data before we close. That is this element in the New Testament that Christ actually becomes accursed for us in being a sacrificial offering to God for sin. He becomes accursed for us. In Galatians 3:13, Paul says, "Christ redeemed us from the curse of the law, having become a curse for us – for it is written, 'Cursed be every one who hangs on a tree'." So in bearing the curse of the law and dying for our sin, Christ takes this accursedness upon himself and becomes accursed of God as a sacrificial offering for us. 2 Corinthians 5:21 also speaks of this: "For our sake he made him to be sin who knew no sin, so that in him we might become the righteousness of God." So there is the sense in which Christ takes on the curse of sin for us and becomes accursed of God because of being the sin bearer and the sacrificial offering for sin. This is something very difficult to understand that we will have to talk more about as we look at different models of the atonement.
That is the Scriptural data that I wanted to survey about Christ's death for sin and our salvation. What we will want to do now is to look at some attempts historically to reflect on this Scriptural data and to construct models of the atonement to understand how it is that Christ's death served to atone for our sins.10
Notes
1 Quoted from biblos.com: http://sepd.biblos.com/zechariah/8.htm
2 5:00
3 10:41
4 15:00
5 "He is the atoning sacrifice for our sins, and not only for ours but also for the sins of the whole world" (1 John 2:2).
6 "For it is impossible that the blood of bulls and goats should take away sins" (Hebrews 10:4).
7 This passage is actually Galatians 2:20
8 20:20
9 25:14
10 Total Running Time: 30:24 (Copyright © 2012 William Lane Craig)