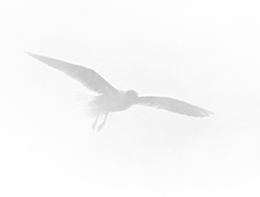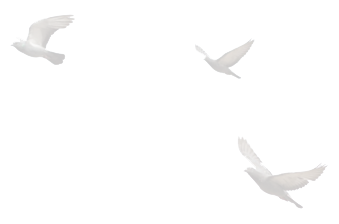 Doctrine of Christ (part 18)
January 22, 2012 Time: 00:30:05
In our lesson today we want to continue looking at the resurrection of Jesus. We have been looking at various hypotheses that have been offered down through history in order to explain the resurrection. We have offered critiques of the Conspiracy Theory, the Apparent Death Theory, the Mythology Theory, the Subjective Vision Theory, and the Objective Vision Theory.
Interpretation Theory
The Interpretation Theory, you will remember, is the view that something dramatic happened to the first disciples. The transformation in their lives and the birth of the Christian church requires some sort of dramatic event that brought about this change. But! We don't know what it was, and the disciples were unable to articulate exactly what it was. So for want of a better term, they latched onto the Jewish concept of resurrection from the dead, and they said, "God raised Jesus from the dead." That was their way of expressing this incredible experience that they had that led them to continue to believe in Christ. So the resurrection shouldn't really be taken literally; it was just a sort of metaphorical way of speaking about this dramatic experience they had had.
N. T. Wright, in his massive study of the resurrection entitled The Resurrection of the Son of God, has done a very good job of criticizing this theory. Wright points out, first of all, that the idea of saying that a man is risen from the dead as an articulation of some sort of ongoing experience or belief in him is utterly un-Jewish. Far from being Jewish, this is a totally non-Jewish thing to do. Wright says,
In Judaism, resurrection meant the raising up of the dead man's corpse in the grave to new life and immortality. That is what the word meant. You would not latch upon that to express some sort of forgiveness of sin or feeling of redemption or something of that sort in Judaism.
The second point that Wright makes is that there were other categories available in Jewish thought that could express properly such an idea. So there wouldn't be any need to use this misleading term of "resurrection." Wright says,
There were other categories available that would have properly expressed their experience, and they didn't use that. What they could have said was, "God has exalted Jesus to heaven," for example; that would have been one thing to say rather than that he was raised from the dead – that God has glorified Jesus or something of that sort. Someone might say, "Maybe that is what they originally said, and they used resurrection language to express that!" Here is Wright's response to that suggestion – he says, "the idea that there was originally no difference for the earliest Christians between resurrection and exaltation/ascension is a twentieth-century fiction."3 Then, interacting with Bultmann, he says,
So the evidence simply doesn't support the Interpretation Theory.5 The disciples would have been completely un-Jewish to adopt language of resurrection from the dead to express their experience, and there were other categories of Jewish thought and vocabulary that could have been used to express their experience, and resurrection –which had reference solely to the raising up of the dead body in the tomb to new life – was not one of them.