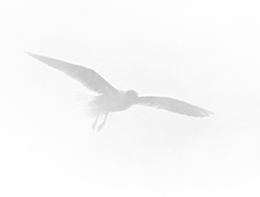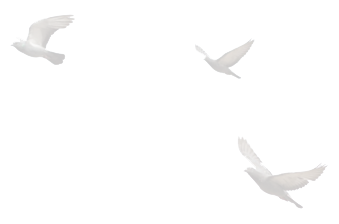 Doctrine of Creation (Part 18)
December 28, 2012 Time: 00:34:17
We have been talking about the doctrine of providence and in particular God's acts of extraordinary providence which are called miracles. Last time I dealt with the objections of the 17th century philosopher Benedict de Spinoza to the possibility and identification of miracles.
Discussion
Question: [The person has a hard time expressing his question here. The question seems to be in regards to a supernatural event that could be attributed to some unknown natural phenomena.]
Answer: I'm not sure I understand the question. If I understand Spinoza right, what he argued was that when we see a purported miracle – or hear of one – that we have no way of knowing whether this was indeed a genuine miracle or something that was simply due to an unknown law of nature. I think that is the reason why most of us would be skeptical about certain miracle reports. We think, well, maybe there is some unknown natural cause. What I tried to do is give some criteria for the detection of a miracle that would enable us to say that this is, in fact, a genuine miracle. In particular I tried to apply that to the resurrection of Jesus and argued that if the resurrection actually took place then in all probability this was a miraculous event. That is, an event that is naturally impossible and therefore wrought by God. I don't understand how your question interacts with that.
Followup: If we think about the supernatural event actually occurring – for example you saying Jesus being observable by his disciples in a physical body – wouldn't you say that it could still be some sort of phenomena that God just hasn't revealed?
Answer: That's what I was arguing against. I was arguing against that view. I argued in general that when the miracles in question have occurred in a momentous time, when they are numerous and various and do not recur regularly throughout history, then the chances of them being the result of an unknown natural cause are minimal. With regard to Jesus' resurrection in particular I argued that everything that we know about medical science and biology says that it is naturally impossible for a body which is truly dead to come back to life spontaneously. There is nothing in the causal capacities of nature that could do that. Secondly, the miraculous interpretation is given in the religio-historical context in which the resurrection occurs. This isn't a bald anomaly without a context. It comes as the climax to Jesus' own unparalleled life and teachings. It is that religio-historical context, I think, that tips us off to saying that this is indeed a miracle. So those two factors, I think, combine to make it in all plausibility the case that if Jesus rose from the dead this was an act of God.
Question: This sounds suspiciously similar to the design argument. You have complexity conforming to an independently specified pattern. It sounds like your contra-Spinoza has a lot of that in it. You have these unusual events but conforming to an independently specified religio-historical context.[1]
Answer: That is interesting. I have never thought of it that way. That wasn't at all deliberate. I actually think it is more parallel to cosmological arguments for God's existence. As someone remarked to me once, the cosmological argument for God based on the creation of the universe is sort of an argument from miracles writ large. It is the supreme miracle. So here I don't think that the religio-historical context is meant to rule out the chance hypothesis the way the independently given pattern is designed to rule out chance. Rather, here it is intended to provide some sort of interpretive framework in which it makes better sense to say this is a miracle than this is a product of physical necessity in this case.
Contra Hume
Now we want to turn to the very influential objections of the 18th century Scottish skeptic David Hume. Spinoza argued against the possibility of miracles; Hume, by contrast, argues against the possibility of the identification of a miracle. In his essay Of Miracles[2], he presents a two-pronged attack upon the possibility of identifying any event as a miracle. This two-pronged attack takes the form of an "even if . . . but in fact" argument. That is to say, in the first part of the argument, he argues under certain conditions that he concedes for the sake of argument: "even if such and such is the case." And in the second part of the argument, he argues on the basis of what he thinks is, in fact, true. We can call these two parts of his argument his in principle argument and his in fact argument. He will first argue that even if you concede certain points, it is in principle impossible to prove that a miracle has taken place. But, in fact, the evidence is not very good and therefore we should not believe in miracles.
Let's start by examining his in principle argument against the identification of a miracle. Hume begins by noticing that a wise man proportions his belief to the evidence. If the evidence makes a conclusion virtually certain then we may speak of a full proof in such a case and the wise man will give wholehearted assent to that conclusion. On the other hand, if the evidence simply makes a conclusion more likely than not then we will speak of a probability rather than a proof and the wise man will proportion his belief to the degree of probability of the conclusion. If it is highly probable then he will give a strong assent to that conclusion. If it is just slightly more probable than not then he will give a kind of tentative and light assent to that conclusion. Now, Hume argues, even if we concede that the evidence for a particular miracle amounts to a full proof for a miracle, he says it is still in principle impossible to identify that event as a miracle. Why? Because standing against that testimony is an equally full proof for the unchangeable laws of nature which are incompatible with that event being a miracle. So Hume seems to imagine, as it were, a scale in which the evidence is being weighed. On one side of the scale is the evidence for a particular miracle which (he is willing to grant for the sake of argument) amounts to a full proof. So on one side of the scale is the evidence for some miracle which he says is a full proof. The problem is on the other side of the scale stands the evidence of all the people in all the ages of the world for the regularity of nature's laws. And that also amounts to a full proof.[3] He says,
So proof stands against proof and so the scales are equally balanced and therefore the wise man cannot give any assent to either conclusion and therefore the wise man will not believe in miracles on the basis of the evidence. In fact, Hume says to prove that a miracle has taken place, you would have to show that it would be an even greater miracle for the testimony in support of it to be false. So with respect to the resurrection, Hume says, which would be a greater miracle? That a man should rise from the dead or that the witnesses should be mistaken or lying? Hume has no doubt as to which one of those he thinks is the greater miracle.[5] He says even if all historians agreed that on January 1, 1600, Queen Elizabeth publically died and was buried and her successor installed but that a month later she reappeared, resumed the throne and ruled England for three more years, Hume says he would not have "the least inclination to believe so miraculous event."[6] He said he would accept the most extraordinary hypothesis for her pretended death and burial rather than admit such a striking violation of the laws of nature. So even if the evidence for a miracle constituted a full proof, the wise man should not believe in miracles because opposed to that evidence is an equally full proof for the laws of nature which would be violated by that miracle. That is Hume's in principle argument.
What about his in fact argument? Well, in fact, Hume says the evidence for a miracle doesn't amount to a full proof. In fact, the evidence for miracles is so poor it doesn't amount even to a probability and therefore the decisive weight lies on the side of the scale containing the evidence for the laws of nature. The evidence for miracles is so negligible it can't hope to outbalance the full proof for the laws of nature which the miracle would allegedly violate.
Hume gives four reasons as to why he thinks the evidence for miracles is negligible.[7] First, he says, no miracle in history is attested by a sufficient number of educated and honest men who are of such social standing that they would have a great deal to lose by lying. Secondly, he says people crave the miraculous and they will believe the most absurd stories as the abundance of false miracle stories attests. Thirdly, he says miracles occur only among barbarous peoples. This is your good Enlightenment Englishman speaking here – miracles only occur among barbarous peoples. And, fourth, he says miracles in any case occur in all religions and therefore they cancel each other out; all religions have their favorite miracles and since they support contradictory doctrines they all cancel each other out. Therefore the evidence for miracles doesn't even amount to a probability much less a proof.
So Hume concludes that miracles can never be the foundation for any system of religion. He says, speaking as a nominal Christian, "Our most holy religion is founded on Faith, not on reason." He says,
In other words, Hume is saying it is a miracle that anybody could be so stupid as to believe in Christianity! So, that is Hume's argument against miracles.[9]