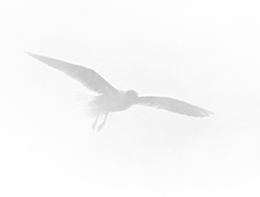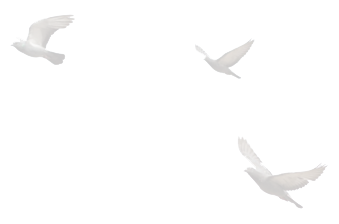 Doctrine of Creation (Part 26)
April 03, 2013 Time: 00:20:07
We come to the end of our lesson on Satan and demons. We have been talking about angels and demons and, more specifically, about Satan and his minions. We looked at the names that Satan, or the devil, goes under in Scripture. We talked a little bit about the origin of Satan. We saw that this is largely speculative but that there are good grounds for thinking that he was once an angelic being of enormous power and authority who, with other angelic beings, fell away from God and now find themselves in opposition to God and his angels. We looked at their nature and saw their power, their spirituality, and their ability to harass and demonize people to oppose the work of God.
We looked at their work, talking about how they try to destroy the servants of God, blinding unbelievers' eyes to the Gospel and seeking to nullify the preaching of the kingdom of God, accusing believers before God, and harassing God's servants.[1]
Destiny of Demons
Finally, we want to finish out by saying a word about their destiny. What will happen to these demonic creatures and to Satan himself?
The first point to be made is that they are defeated creatures. Satan and his minions have been defeated decisively through the cross of Jesus Christ. Look at John 12:31-32. As Jesus prepares to go to the cross, he says, "Now is the judgment of this world, now shall the ruler of this world be cast out; and I, when I am lifted up from the earth, will draw all men to myself." So Satan is a defeated being, though he is still on the loose and still given freedom to wreak havoc upon this planet. But nevertheless he has been judged by God and, through the cross and death of Christ, decisively defeated.
Colossians 2:15 is Paul's reflection upon the victory over Satan that occurs in the cross. In Colossians 2:15, Paul says of God, "He disarmed the principalities and powers and made a public example of them, triumphing over them in him." The pronoun there that is translated "him" in my translation could also be translated "it" referring back to the cross where it says in verse 14, "canceled the bond which stood against us with its legal demands; this he set aside, nailing it to the cross." It is ambiguous whether that pronoun refers to the cross or to Jesus Christ but the idea, I think, is the same. Namely, through the crucifixion of Jesus, God has disarmed the principalities and powers; he stripped them of their fundamental power and he has humiliated them publicly. The word there in the Greek refers to the way in which a Roman emperor returning from battle victorious would bring in his train the captive, defeated generals and authorities over which he had triumphed. They are publically displayed. One way to translate this might be to say, "He disarmed the principalities and powers leading them in triumphal procession on the cross" or "in Christ." The point of both of these verses, I think, is clear that Satan has been defeated. He is still on the loose; he is still wreaking havoc upon this world. But in the cross he has been decisively beaten.[2]
So what is their ultimate destiny? Well, it is the lake of fire. Revelation 20:10 speaks of this. Revelation 20:10 says, "the devil who had deceived them was thrown into the lake of fire and sulphur where the beast and the false prophet were, and they will be tormented day and night for ever and ever." So this is the final defeat of the devil where he will be thrown into this lake of fire where he will be punished forever.
Jesus also refers to this in Matthew 25:41, a verse that we read a couple of lessons ago. It says, speaking of the last judgment, "Then he will say to those at his left hand, 'Depart from me, you cursed, into the eternal fire prepared for the devil and his angels.'" Here the damned are cast into this lake of fire that is prepared and is the destiny of the devil and his angels. That will be the ultimate fate of these demonic creatures.
Work of Demons
Let me say a word about their present activity or the work of demons.
First of all, they seek to destroy the servants of God. That is to say, these creatures are out to destroy you! They hate you intensely; they will do anything they can within their power to destroy you. In 1 Thessalonians 3:5, Paul writes to the Thessalonians, "For this reason, when I could bear it no longer, I sent that I might know your faith, for fear that somehow the tempter had tempted you and that our labor would be in vain." Here Paul's fear was that Satan would have tempted the Thessalonians so that they would have apostatized and all of their labor would have gone down the drain and been for nothing because they had lapsed and been destroyed by Satan. So this would be an example of the work of the devil in destroying Christians.
Also 2 Corinthians 2:11, Paul says that his forgiving of the people in Corinth was "to keep Satan from gaining the advantage over us; for we are not ignorant of his designs." Satan's design is to destroy these Corinthian Christians – to gain advantage over them – and Paul is not ignorant of that and so he is careful to exercise the grace of Christian forgiveness.
Finally, 1 Timothy 3:6-7, speaking here of the qualifications of being a bishop in the church, says "He must not be a recent convert, or he may be puffed up with conceit and fall into the condemnation of the devil; moreover he must be well thought of by outsiders, or he may fall into reproach and the snare of the devil." Another example of where the devil is trying to undo Christians. He is trying to snare them – to capture them – and ruin their work.
So, one of the activities of these demonic beings is to destroy God's servants, destroy Christians, and render them as ineffective as they possibly can.
These demonic creatures do not simply work, however, with regard to believers; they also, secondly, blind unbelievers' eyes. They are responsible for blinding unbelievers to the truth of the Gospel. In 2 Corinthians 4:3-4, Paul writes,
And even if our gospel is veiled, it is veiled only to those who are perishing. In their case the god of this world has blinded the minds of the unbelievers, to keep them from seeing the light of the gospel of the glory of Christ, who is the likeness of God.
That is a sobering thought, isn't it? When you encounter some hostile unbeliever who resists the Gospel and doesn't want anything to do with it, Paul says that Satan has blinded their minds to keep them from seeing the light of Christ's Gospel.[3] So he is responsible for keeping people in unbelief and resistant to the Gospel.
In 2 Timothy 2:24-26, Paul says,
And the Lord's servant must not be quarrelsome but kindly to every one, an apt teacher, forbearing, correcting his opponents with gentleness. God may perhaps grant that they will repent and come to know the truth, and they may escape from the snare of the devil, after being captured by him to do his will.
So these unbelievers are already in the snare of Satan; they have already been ensnared and captured by him to do his will. He prevents them from believing the Gospel and from coming to Christ; they are in his snare. The prayer is that as we are exercising the graces and the fruit of the Holy Spirit in evangelizing unbelievers, God may grant them repentance so that they can escape that snare and come to believe the Gospel and find eternal life.
Thirdly, these demonic beings and Satan seek to nullify the preaching of the kingdom. Mark 4:15, this is the familiar parable of the sower. Notice what Jesus says in verse 15 in interpreting the parable. He says, "these are the ones along the path, where the word is sown; when they hear, Satan immediately comes and takes away the word which is sown in them." So the seed that is sown beside the path rather than falling on the fertile ground is symbolic, or represents, unbelievers who hear the Word of the kingdom – that is what this is about, the parable is the kingdom – but Satan comes and snatches away that Word so that they cannot respond to it. Satan seeks to nullify, or abrogate, the preaching of the kingdom of God.
Fourthly, these demons can harass and possess people. Look at the example of Judas Iscariot in John 13:27. We don't often think of Judas as demon possessed, but when you read John 13:27, that seems to be what it indicates. During the Last Supper it says, "Then after the morsel, Satan entered into him. Jesus said to him, 'What you are going to do, do quickly.'" And Judas went out to betray Christ. So he was apparently demon possessed at that point. He had given himself over to Satan.
Mark 1:32 gives another example. It says, "That evening, at sundown, they brought to him all who were sick or possessed with demons." So this would be an example of Jesus' ministry as an exorcist in casting out demons.
Luke 9:42 just gives another example. This is an example of the epileptic boy: "While he was coming, the demon tore him and convulsed him. But Jesus rebuked the unclean spirit, and healed the boy, and gave him back to his father." This would be an example of Jesus' ability to exorcize demons and thereby show the in-breaking of God's kingdom in his ministry.
Fifth, they accuse believers. That is Revelation 12:10 which I believe we read before:
And I heard a loud voice in heaven, saying, "Now the salvation and the power and the kingdom of our God and the authority of his Christ have come, for the accuser of our brethren has been thrown down, who accuses them day and night before our God."
Here is the reference to Satan as the accuser of believers before God and how he is finally vanquished.[4]
Finally, Satan harasses God's servants. If he can't destroy you, if he can't possess you, he will at least harass you. 1 Thessalonians 2:18, Paul says to the Thessalonians, "we wanted to come to you – I, Paul, again and again – but Satan hindered us." Here Satan is throwing obstacles in Paul's path, preventing him from carrying out the mission that he desired to.
1 Peter 5:8 says, "Be sober, be watchful. Your adversary the devil prowls around like a roaring lion, seeking some one to devour." That talks about his harassing God's servants.
Christian Response to Demons
Finally, my last point is how should Christians respond to the devil? Should we worry about him? Should we tremble? Should we be afraid? What should we do? Three points briefly from Scripture.
Number one, we should submit to God and resist the devil. James 4:7 says, "Submit yourselves therefore to God. Resist the devil and he will flee from you." So first submit yourself to God – you can't do this in your own strength – then be resistant. The prime example of this is, of course, Jesus in his temptations by Satan where again and again he resisted Satan's temptation by bringing, and opposing to it, the truth of God's Word in taking a stand on what God's Word said and following that.
Second would be to watch and pray. Jesus says in Matthew 26:41, "Watch and pray that you may not enter into temptation; the spirit indeed is willing, but the flesh is weak." Because our flesh is weak and Satan can get at us through the flesh, we need to be watchful and prayerful on an ongoing basis so that we won't be weak and fall.
Finally, number three, we need to clothe ourselves with the full armor of God. Ephesians 6:11-18:
Put on the whole armor of God, that you may be able to stand against the wiles of the devil. For we are not contending against flesh and blood, but against the principalities, against the powers, against the world rulers of this present darkness, against the spiritual hosts of wickedness in the heavenly places. Therefore take the whole armor of God, that you may be able to withstand in the evil day, and having done all, to stand. Stand therefore, having girded your loins with truth, and having put on the breastplate of righteousness, and having shod your feet with the equipment of the gospel of peace; besides all these, taking the shield of faith, with which you can quench all the flaming darts of the evil one. And take the helmet of salvation, and the sword of the Spirit, which is the word of God. Pray at all times in the Spirit, with all prayer and supplication. To that end keep alert with all perseverance, making supplication for all the saints.
I think the overriding point that Paul is making here is that you need to be prepared for spiritual warfare by being involved in these spiritual disciples like prayer, studying the Word of God, developing righteous virtues in your life. Dallas Willard has rightly said, I think, that it is not enough simply to ask yourself, "What would Jesus do?" in some situation. Because he says we don't have the character often that Jesus had so as to do what Jesus would do in that situation. What we need to do is to try to develop that Christ-like character through these disciplines. Being clothed with the armor of God so that when we are in that situation we have the ability to do what Jesus would do. But apart from these preparations that Paul talks about, we will be weak and easily vanquished.
That gives us some Scriptural admonition about how we can be prepared for spiritual warfare.[5]
---
[1] Dr. Craig actually hasn't talked about the work of demons yet – he will cover these points later on in this lecture.
[2] 4:56
[3] 10:11
[4] 15:04
[5] Total Running Time: 20:06 (Copyright © William Lane Craig)