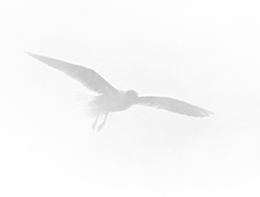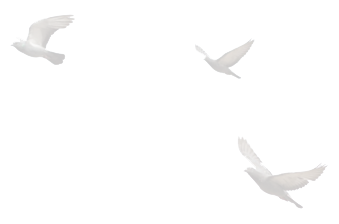 Doctrine of Salvation (Part 12)
March 30, 2014 Time: 00:37:34
We have been dealing with the doctrine of justification. We've spent the lion's share of our time talking about justification as a forensic act on God's part whereby he declares us righteous. Since this is the center of the debate over justification today, it is appropriate that we should have spent most of our time there. But now we want to wrap up this study by looking at the grounds of justification, the means of justification, and the results of justification.
So if you have your New Testament with you, I invite you to get it out because we will be looking up a number of passages together.
Grounds of Justification
First, in terms of the grounds of justification, justification is grounded first and foremost in God's free will and mercy. God was under no obligation to forgive or pardon anybody. The fact that he would pardon anyone is the result simply of his own freedom of choice and his mercy.
Look at what Paul says in Titus 3:5-7, a marvelous passage on justification. There Paul writes,
. . . he saved us, not because of deeds done by us in righteousness, but in virtue of his own mercy, by the washing of regeneration and renewal in the Holy Spirit, which he poured out upon us richly through Jesus Christ our Savior, so that we might be justified by his grace and become heirs in hope of eternal life.
So the reason that justification is by grace rather than by merit of our own good works is precisely because it is rooted, as Paul says, "in God's own mercy." Given that all people were justly condemned before God, God was under no obligation to forgive anybody. The fact that he should choose to save even some is a demonstration of God's mercy toward us. I think that is the significance of Romans 9:16. There Paul says, "So it depends not upon man's will or exertion, but upon God's mercy." Whom God chooses to save is not determined by us; it is determined by God. It is God who has chosen by his own mercy to save whom he chooses to save. He has chosen to save, as we've said in the past, those who have faith in Christ Jesus. So fundamentally the justification that we experience is rooted in God's free will and mercy.
But this isn't to say that God simply blinks at sin, that he just cancels people's sin. Rather there is an atoning sacrifice for those sins that makes that extension of his mercy possible. So secondly the grounds of justification are the atoning sacrifice of Jesus Christ. Look at Romans 5:8-9:
But God shows his love for us in that while we were yet sinners Christ died for us. Since, therefore, we are now justified by his blood, much more shall we be saved by him from the wrath of God.
Notice the phrase here "justified by his blood." The word "blood" here is a metaphor for the death of Christ – that atoning sacrificial death. That is why he says in verse 8 that Christ died for us. The ground of our justification lies in that self-sacrificial atoning death of Jesus Christ on our behalf.[1]
Look also at what Paul says in Galatians 3:11-14a. Paul says,
Now it is evident that no man is justified before God by the law; for [and then quoting here from the Old Testament prophet Habakkuk] "He who through faith is righteous shall live"; but the law does not rest on faith, for [now here quoting from Leviticus] "He who does them shall live by them." Christ redeemed us from the curse of the law, having become a curse for us – for it is written, [quoting from Deuteronomy 21:23] "Cursed be every one who hangs on a tree" – that in Christ Jesus the blessing of Abraham might come upon the Gentiles . . .
So here Paul says that while no one can be justified before God by the works of the law, nevertheless Christ has died for us – having become a curse for us. The curse of the law, the punishment of sin, that we rightly deserve was meted out upon Christ so that now God's love and mercy is freed up to pardon and justify us.
So the grounds of justification are first in God's free will and mercy and then secondly in the atoning sacrifice of Jesus Christ for our sin.
Means of Justification
That brings us then to the means of justification. As already indicated, the means by which we are justified is faith. Faith is the channel through which we appropriate God's forgiveness and justification. Ephesians 2:8-9, Paul says, "For by grace . . ." There you see that undeserved mercy of God. ". . . you have been saved through faith . . ." Faith is the instrument, the channel, by which we receive the grace of God. Was this a human setup, this notion of salvation by grace through faith? No, for Paul goes on to say, ". . . this is not your own doing, it is the gift of God – not because of works, lest any man should boast." So it is through placing our faith in God or specifically in Christ that we appropriate the atoning death of Christ on our behalf and receive God's grace.
Romans 3:21-26 expands on this. This, like the passage in Titus, I think is one of the premier passages in the New Testament speaking of justification. Paul says,
But now the righteousness of God has been manifested apart from law, although the law and the prophets bear witness to it, the righteousness of God through faith in Jesus Christ for all who believe.
[So the righteousness of God is now manifested apart from the law. What righteousness is this? It is the righteousness through faith in Christ for everyone who believes.]
For there is no distinction; since all have sinned and fall short of the glory of God,
[Everyone is justly condemned before God. There is no distinction.]
they are justified by his grace as a gift,
[There again you see that mercy of God that extends justification to us.]
through the redemption which is in Christ Jesus,
[There is that atoning sacrificial death. It all comes together in this passage, doesn't it?]
whom God put forward as an expiation by his blood,
[That is to say his atoning death.]
to be received by faith.
[So faith, again, is the instrument or channel by which we appropriate this redemption.[2]]
This was to show God's righteousness, because in his divine forbearance he had passed over former sins; it was to prove at the present time that he himself is righteous
[Or that he is just. There is a sort of pun here.]
and that he justifies him who has faith in Jesus.
That is the person who is justified by God: the one who has faith in Jesus. So faith is the channel by which we come to appropriate this justification.
Finally, Galatians 3:6-9, 24-26:
Thus [and now quoting from Genesis] Abraham "believed God, and it was reckoned to him as righteousness." So you see that it is men of faith who are the sons of Abraham. And the scripture, foreseeing that God would justify the Gentiles by faith, preached the gospel beforehand to Abraham, saying, "In you shall all the nations be blessed." [quoting from Genesis 12.] So then, those who are men of faith are blessed with Abraham who had faith.
Then over in verse 24:
So that the law was our custodian until Christ came, that we might be justified by faith. But now that faith has come, we are no longer under a custodian; for in Christ Jesus you are all sons of God, through faith.
So I think you can see in Paul's thinking how critical faith is as the means by which we appropriate the benefits of Christ's death and experience God's grace. God, in his sovereignty, has chosen to save and to justify those who have faith in Christ Jesus. So it is those who are people of faith that are the true sons of Abraham.
Results of Justification
Finally, what are some of the results of justification?
1. First and foremost, as we've seen, there is full pardon. Romans 5:18: "Then as one man's trespass [speaking here of Adam] led to condemnation for all men, so one man's act of righteousness leads to acquittal and life for all men." Then over in chapter 8 in verse 1, "There is therefore now no condemnation for those who are in Christ Jesus." For those who are united with Christ by means of faith there is no condemnation. Rather there is full acquittal and pardon for our sins. We are justified, declared righteous, insofar as we are in Christ.
2. We are adopted as God's children. Galatians 4:4-7, Paul says,
But when the time had fully come, God sent forth his Son, born of woman, born under the law, to redeem those who were under the law, so that we might receive adoption as sons. And because you are sons, God has sent the Spirit of his Son into our hearts, crying, "Abba! Father!" So through God you are no longer a slave but a son, and if a son then an heir.
So insofar as we are in Christ we are adopted by God into his family as children of God and therefore heir to all of the promises that God gives to those who are his children.
3. We have eternal life. Romans 6:22-23:
But now that you have been set free from sin and have become slaves of God, the return you get is sanctification and its end, eternal life.
[Notice there that the end of sanctification is eternal life.[3]]
For the wages of sin is death, but the free gift of God is eternal life in Christ Jesus our Lord.
So having been forgiven of all our sins, being declared righteous as God adopted us as children, we now are heirs to eternal life. We shall live with him forever. Death has been forever vanquished.
4. If this were not enough, God gives us the indwelling of the Holy Spirit. Romans 8:9-10.
But you are not in the flesh, you are in the Spirit, if in fact the Spirit of God dwells in you. Any one who does not have the Spirit of Christ does not belong to him. But if Christ is in you, although your bodies are dead because of sin, your spirits are alive because of righteousness.
Notice what Paul says here. Those who belong to Christ are literally indwelt by the Holy Spirit. They are indwelt by the Spirit of Christ. So even though our bodies are mortal and will someday die, nevertheless we have within these mortal earthen vessels this eternal treasure of a transformed spirit or soul which will live forever because of the rebirth and regeneration that we've experienced by being united with Christ.
So not only do we have eternal life but until we reach the end of this life we are indwelt by the Spirit of God himself who will give us the power to live out this Christian life and will transform us increasingly into the character of Christ until we go to be with God in eternity at our death.
5. Finally, the fifth result of genuine justification is good works. Good works are the fruit of a regenerate Christian. Ephesians 2:10. Remember we read Ephesians 2:8-9 about how salvation is not due to works lest anyone brag about it. But then in verse 10, Paul goes on to say, "For we are his workmanship, created in Christ Jesus for good works, which God prepared beforehand, that we should walk in them." I take it that what Paul is saying here is that God in his foreknowledge and sovereignty has got good works for you to do. Knowing that he would save you, that you would become a regenerate Christian indwelt by the Holy Spirit, God has foreordained that there are good works that he wants you to do. He wants you to walk in them. So for the remainder of our lives we have this commission to carry out. Faith is not some sort of inactive sterile doctrine. This is a living and active thing that will work itself out in the performance of these works that God has foreordained for us to accomplish.
This point is of course most strongly emphasized in the book of James. Look at the second chapter of the book of James, verses 14-24. What James has to say here puts him prima facie, or at face value, at odds with Paul about justification by faith apart from works. But I think a deeper reading of what James is saying here is that genuine faith is always attended by good works and that any "faith" that does not bare fruit in good works is not really genuine faith at all.[4] It is a pseudo-faith; an inauthentic faith. And with that Paul would certainly agree because Paul thinks that we've been created in Christ to carry out the good works that he has foreordained to us. So James says, beginning in verse 14:
What does it profit, my brethren, if a man says he has faith but has not works? Can his faith save him? If a brother or sister is ill-clad and in lack of daily food, and one of you says to them, "Go in peace, be warmed and filled," without giving them the things needed for the body, what does it profit? So faith by itself, if it has no works, is dead.
But some one will say, "You have faith and I have works." Show me your faith apart from your works, and I by my works will show you my faith. You believe that God is one; you do well. Even the demons believe—and shudder. Do you want to be shown, you shallow man, that faith apart from works is barren? Was not Abraham our father justified by works, when he offered his son Isaac upon the altar? You see that faith was active along with his works, and faith was completed by works, and the scripture was fulfilled which says, "Abraham believed God, and it was reckoned to him as righteousness"; and he was called the friend of God.
Notice what James says there. It is not enough just to say you have faith. Anybody can say that. But a faith which doesn't bear fruit in good works he says is a barren faith – a sterile faith. He says it's a dead faith, not a living or active faith. An active faith he says was what Abraham had. For his faith was active in producing good works so that the faith was completed by those good works. The good works manifested the genuine, living, fruitful faith that Abraham had. So it was reckoned to Abraham as righteousness. So he says, "You see that a man is justified by works and not by faith alone." That is to say, not by that sterile, barren, dead faith that he is talking about. Then he gives the example of Rahab. So in verse 26 he says, "For as the body apart from the spirit is dead, so faith apart from works is dead."
So James' emphasis is very strong that anybody who claims to have an authentic, living faith should have a faith that is active and fruitful in making a difference in that person's life.
That doesn't just mean that one will be preoccupied in doing things for God. It is very easy to get caught up in activities, constantly doing things for God. But on an even more fundamental level, these so-called good works are not just things that you do for God but rather these are character qualities that are the product of a transformed life. As the Spirit lives in us and conforms us to the image of Christ, as we are filled with the Holy Spirit and walk in the Spirit, God will produce in us the fruit of a transformed character. Look at Galatians 5:22-23. Paul says, "But the fruit of the Spirit is love, joy, peace, patience, kindness, goodness, faithfulness, gentleness, self-control; against such there is no law." So here Paul lists the virtues that are produced in a person's life – the character traits that are produced by the living, active Holy Spirit within that person. It will be more fundamentally what you are rather than just what you do that will be the manifestation of a genuine living faith that is in you.[5]
So I think you can see that the doctrine of justification by faith is not just some academic, dry doctrine. Rather this is a doctrine that has tremendous implications. A full pardon and acquittal for sin, adoption into God's family as his children, the bestowal of eternal life, the indwelling power of the Holy Spirit within us, and finally the production of good works and a transformed character as the Holy Spirit and Christ's living within us works itself out in these good works. So this is a tremendously encouraging and practical doctrine, I think, that has great results in the Christian life.
That brings us to a close of our study of justification.
Discussion
Question: I had a deep discussion about whether the Beatitudes are a condition for salvation. The Sermon on the Mount. It is what Jesus lays out – the blessedness of a character. And we are in deep discussion whether that is a condition of salvation.
Answer: Do you remember several lessons ago when we were talking about the New Perspective on Paul and the role that works plays in justification. We saw that people in the New Perspective thought that Paul agreed with Judaism of his time that although you get into the covenant by grace, the way you stay in it is by doing these good works. I argued against that by saying that these good works are the necessary byproducts of salvation – what we saw today about a living and active faith. So we can say that they are a condition of salvation in the logical sense, namely, if a person has genuine saving faith then he will have good works. In that purely logical sense they are a condition of salvation. But they are not a condition in the sense of a causal condition or the means by which one is saved. They are just a necessary implication of genuine saving faith and salvation. So the person who has genuine saving faith and who lives long enough should begin to manifest the sort of qualities that Jesus said would characterize people in the Kingdom in the Beatitudes. But those are not laying down preconditions for salvation. No.
Followup: Well, our salvation is . . . God has a big part to play in each salvation. He gives us his Spirit so that we will have those attitudes (maybe infantile, but we will have those attitudes) because we have received the Spirit. But if God gives us that Holy Spirit and we reject him and continue to be prideful, those are not works. They are just attitudes. And those attitudes are what we decide to place our faith in believing in the blessedness of the Kingdom of God or the comfort and fill with righteousness with those attitudes. So I thought if we do not resist the Holy Spirit then we will automatically have those attitudes as we receive Christ by faith.
Answer: Well, let me say a couple of things if I understand you correctly. First, I don't think this is something that is just automatic. This is not passive. We shouldn't think, "If I just don't resist the Holy Spirit, he is going to transform my character." On the contrary, I think this does involve the idea of spiritual discipline. This involves effort. It is hard to get up in the morning and spend time in prayer, or to read your Bible and meditate. Sometimes you don't feel like witnessing to someone else. But you should. So this is not something that is passive.[6] I think this is something that is active and it does take effort in order to do this.
The other thing I would want to say is that to say that genuine faith issues in character transformation and good works is not to endorse some kind of Christian perfectionism. We will obviously still have defective characters that are fallen, we have feet of clay, our old sin nature doesn't just vanish, and so very often we will be very discouraged at how little progress we feel we've made. Certainly others can see those character defects in us more often than we see them in ourselves because so often we have blind spots. It will be your spouse that will see these character defects in you more clearly than you see them yourself, I think. So don't think that if a person fails to manifest the qualities of the Sermon on the Mount that that person isn't a genuinely regenerate Christian. That would be very judgmental. The fact is we are all going to fall short of these standards but there should be some fruits, some result, of being in Christ that will manifest itself in these good works or character qualities. But it won't lead you to a sort of Christian perfectionism.
Question: In your discussion of the moral argument, you are quick to point out that belief in God is not necessary for moral and ethical behavior, right? You say that even atheists who don't believe in God can be moral, ethical, and I presume people of good character. My question is: what is the difference between good works that are associated with faith (and I assume that means moral behavior, ethics, and good character) and just good old atheists who are good people?
Answer: Well, in terms of the moral quality of the good works, I don't see that there is any difference. I think that is one of the embarrassments often for us as Christians – the atheist or humanist might care more for the downtrodden and the oppressed and the afflicted than we do. That can be, I think, distressing. So I don't think we want in any way to depreciate the ethical quality of these works that non-believers will often be engaged in. I think we should say that these are wonderful and these are good things. But of course we know from what we've already said that no one is justified by works. You can do all of the greatest, most wonderful works in the world and they still wouldn't be enough to cancel your sin and to merit forgiveness and eternal life. So don't be afraid of saying that these acts that unbelievers do are genuinely moral, good, commendable actions because you are afraid that you will be interpreted as saying they therefore merit eternal life. Not at all. The whole point is that no matter how good your works are, they never merit salvation and forgiveness of sin and going to heaven.
Followup: I guess I was sort of thinking about it from the other angle. What qualitatively is the difference between good works of a Christian and good works of a non-Christian? I guess neither one is meriting salvation, right?
Answer: I guess I don't see that there has to be a difference in the act itself. Maybe there will be a difference in the motivation for the act. Maybe in some cases people might volunteer, say, at the pregnancy center or to food distribution or something because really it makes them feel good. It makes them feel noble that they are doing these good works. That would be a less morally commendable motivation than someone who does it out of a genuine compassion and care for the people that he seeks to help. There could be differences in one's moral motivations that would be important, but the act itself – I don't see any reason to think that the moral quality of the act itself (of helping people like James talked about) is different for the Christian and non-Christian.[7]
Question: This James 2:24 has always bothered me a bit. James 2:24, "You see that a man is justified by works and not by faith alone." It has always bothered me a bit. I like what you were saying earlier because it sounds like the difference between causation and correlation in terms that works are correlated to being justified not caused of being justified. Also I would just like to mention, I looked at our favorite commentary – The Word Biblical Commentary – and the way they translate it is, "You should be aware that a person is proved righteous by deeds, not but faith alone." So there the word "justified" isn't obtaining justification but showing justification. I wonder what you thought of that?
Answer: That translation does make it sound more like evidence, doesn't it? I take it that, even if verse 24 taken in isolation presents a contradiction to Paul's doctrine, when you look at the context of the whole paragraph I think what James is saying is unobjectionable. He says faith was active along with his works, and faith was completed by works. Paul would agree with that. If that is what James means then Paul would say, "Yeah, that's right. I am not talking about a faith that is barren and dead," which are the two adjectives that James used to describe this other kind of faith. So I think Paul would say, "I don't like the way you put it in verse 24 but I understand what you mean and I would agree with that. The faith I'm talking about is neither barren nor dead. It is living and it is fruitful, and I would agree with you that this kind of faith is active with works and is completed by works." So I really do think when you look at the paragraph that what James means is something that Paul would not object to.
We are out of time. Next time we will turn to the next section on our outline which is the Doctrine of Perseverance – can a genuine, regenerate Christian lose his salvation and ultimately go to perdition?[8]
---
[1] 4:58
[2] 9:57
[3] 15:23
[4] 20:05
[5] 25:12
[6] 30:00
[7] 34:54
[8] Total Running Time: 37:34 (Copyright © 2014 William Lane Craig)