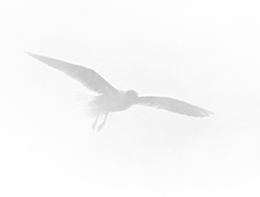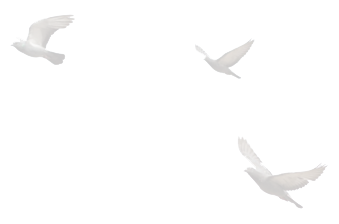 Doctrine of Salvation (Part 3)
January 26, 2014 Time: 00:26:17
Arminianism
Last time we completed our overview of a Calvinist view of certain key biblical passages with regard to the doctrine of salvation. Now we want to look at these passages from an Arminian point of view. Just as I emphasized that in speaking of Calvinism I wasn't trying to explore John Calvin's own view personally but rather the theology that goes by the name Calvinism; similarly, we are not looking at Jacob Arminius' particular views on these passages but rather that theology that goes under the name Arminianism.
Interpretation of Ephesians 1:3-14
Let's turn to Ephesians 1:3-14. Paul writes,
Blessed be the God and Father of our Lord Jesus Christ, who has blessed us in Christ with every spiritual blessing in the heavenly places, even as he chose us in him before the foundation of the world, that we should be holy and blameless before him. He destined us in love to be his sons through Jesus Christ, according to the purpose of his will, to the praise of his glorious grace which he freely bestowed on us in the Beloved. In him we have redemption through his blood, the forgiveness of our trespasses, according to the riches of his grace which he lavished upon us. For he has made known to us in all wisdom and insight the mystery of his will, according to his purpose which he set forth in Christ as a plan for the fullness of time, to unite all things in him, things in heaven and things on earth.
In him, according to the purpose of him who accomplishes all things according to the counsel of his will, we who first hoped in Christ have been destined and appointed to live for the praise of his glory. In him you also, who have heard the word of truth, the gospel of your salvation, and have believed in him, were sealed with the promised Holy Spirit, which is the guarantee of our inheritance until we acquire possession of it, to the praise of his glory.
Two points of interpretation need to be emphasized in the Arminian understanding of these passages.
1. Election is Christocentric. That is to say, it is in Christ that a person is elect. You find this all the way through this passage. For example, in verse 3 he "has blessed us in Christ." In verse 4, "he chose us in him." In verse 7, "in him we have redemption through his blood." In verse 10, "to unite all things in him." In verse 11, "in him we who first hoped in Christ have been destined and appointed." In verse 13, "in him you also were sealed with the promised Holy Spirit." So election is Christocentric. It concerns those who are in Christ. Insofar as a person is in Christ he is elected and predestined as the passage teaches.
2. In connection with that, election is primarily corporate in nature, rather than individual. That is to say it is a body or group or corporate entity that God has elected. Insofar as one is a part of that corporate group or body one shares in the blessings. One is in Christ and therefore is elected and predestined and all the rest.
If you are interested in seeing an Arminian perspective on this passage, I highly recommend this little book by Robert Shank called Elect in the Son.[1] Let me just read a couple of passages from this book on the notion of corporate election.[2] This is from page 45 of Elect in the Son. Shank says,
A second aspect of election is implicit in Paul's Ephesian doxology: the election to salvation is corporate as well as Christocentric.
The corporate nature of election has been noted by many. In his comment on Ephesians 1:4 . . . Lightfoot writes, "The election of Christ involves implicitly the election of the church." Westcott comments on Ephesians 1:4, "exelexato] He chose us (i.e. Christians as a body v. 3) for Himself out of the world." Bloomfield comments on Ephesians 1:5, ". . . the Apostle has here no reference to the personal election of individuals. . . ." Lange comments on Ephesians 1:3,
. . . "us" should be taken in its wider meaning . . . and should not be limited to the Apostle . . . nor to the Jewish Christians, but applies to his people, all men, who have become or will become Christians.
The corporate inference in Lange's words above is substantiated by his comment on Romans 8:28-30, ". . . Christ is the elect in God's real kingdom in the absolute sense, so that all His followers are chosen with Him as organic members, according to their organic relations (Eph. i)."
Obviously, the corporate body of the elect is comprised of individuals. But the election is primarily corporate and only secondarily particular. The thesis that election is corporate, as Paul understood it and viewed it in the Ephesian doxology, is supported by the whole context of his epistle:
[What follows now is a quotation of various phrases from Paul that indicate the corporate nature of the election.]
. . . gather together in one all things in Christ . . . the redemption of the purchased possession . . . his inheritance in the saints . . . the church, which is his body . . . who has made us both one . . . to make in himself of twain one new man . . . that he might reconcile both unto God in one body . . . the household of God . . . all the building fitly framed together . . . a holy temple . . . builded together for an habitation of God . . . of the same body . . . the mystery from the beginning of the world [now disclosed in] the church [as fulfillment of] the eternal purpose which he purposed in Christ Jesus our Lord . . . of whom the whole family in heaven and earth is named . . . glory in the church by Christ Jesus throughout all ages . . . one body . . . the body of Christ . . . the whole body fitly joined together . . . increase of the body . . . we are members of one another . . . Christ is the head of the church . . . the savior of the body . . . Christ loved the church and gave himself for it, that he might sanctify and cleanse it with the washing of water by the word, that he might present it to himself a glorious church . . . they two shall be one flesh [but] I speak concerning Christ and the church.
So according to Shank, Paul's concept of election is primarily of this corporate group or this body of people that God has called and elected to justify, save, and bring to glory. It is up to individuals whether or not one wants to be a part of that corporate body. How does one become part of that corporate body? Well, through placing faith in Christ.
So it is insofar as one is "in Christ" – part of this corporate body – that one is elect.[3]
There is one more passage from Shank from page 48 that I would like to read. Here he contrasts Calvin's doctrine of election with the Arminian doctrine. He says,
A central thesis of Calvin's doctrine of election may be stated thus:
The election to salvation is of particular men unconditionally, who comprise the corporate body incidentally.
[By contrast,] a central thesis of the Biblical doctrine of election [that is to say, from an Arminian view] may be stated thus:
The election to salvation is corporate and comprehends individual men only in identification and association with the elect body.
So on Shank's view, the object of God's election is this corporate group. That is the primary object of election. Individuals are elect only in a secondary sense insofar as they are part of, or members of, that group and have identified with it and therefore come to share in its blessings.
That would be how an Arminian would understand Ephesians 1.
Interpretation of Romans 8:28-30
Let's turn back to Romans 8:28-30, the other passage we previously looked at. Paul says,
We know that in everything God works for good with those who love him, who are called according to his purpose. For those whom he foreknew he also predestined to be conformed to the image of his Son, in order that he might be the first-born among many brethren. And those whom he predestined he also called; and those whom he called he also justified; and those whom he justified he also glorified.
What the Arminian emphasizes is that God's calling here by which he calls people to salvation is not an insincere call. This is a genuine call to which people can respond. God really wants them to respond and be saved. So, for example, look at 2 Peter 3:9, "The Lord is not slow about his promise as some count slowness, but is forbearing toward you, not wishing that any should perish, but that all should reach repentance."
So God does not want anyone to perish. He wants all to reach repentance. Similarly, in 1 Timothy 2:4, Paul writes God our Savior "desires all men to be saved and to come to the knowledge of the truth."
So this call that goes out to people to salvation is a sincere call. God genuinely wants all persons to be saved and does not want any to perish. On page 165, Shank writes as follows. He's referring now to the Calvinist view. He is criticizing the Calvinist view.
Thus the call, addressed by God to all, by design of God is not to all, but only to some [on the Calvinist view]. The ungodly have "an asylum to which they may betake themselves from the bondage of sin," [to quote Calvin] and they are utterly without excuse for not doing so – despite the fact that God by immutable decree has rendered them totally unable to do anything other than to "ungratefully reject the offer that is made to them." When God asks "Why will you die?" the real answer is that God has so ordained.[4] "God so loved the world" that He determined that few shall believe and be saved. "Look unto me and be ye saved, all the ends of the earth," cries God to a lost world . . . while making certain that most men do not comply. "Whosoever will, let him come," pleads the Risen Christ . . . while the Father makes certain that most men will not come. "God sent not his Son into the world to condemn the world, but that the world through him might be saved" . . . but He has effected a "hidden" arrangement ensuring that most of the world shall not be saved.
Obviously, he is writing there with considerable sarcasm about the Calvinist view saying that, in effect, the call to repentance and salvation on the Calvinist view is insincere. It is a sham because even though God issues this universal call he himself wills that not all respond to it and does not give his saving grace to people to enable them to respond to it.
In addition to that, Shank draws a distinction between election and predestination. He distinguishes between these two factors. Election would be this corporate calling, this calling out of a church or a people or a body. That is a corporate notion. Predestination, by contrast, he would see as foreordaining the elect to conformity to the image of Christ. So anyone who is a part of that elect body is predestined to be conformed to Christ's image. That is what it says in Romans 8:28-30. To return to that, "For those whom he foreknew he also predestined to be conformed to the image of his Son." So predestination is not the same as election. Election is this corporate calling, and predestination is God's ordaining that those who are members of the elect body will be conformed to the image of Christ, will be sanctified, justified, and glorified eventually.
That would be how the Arminian would understand these two passages.
Discussion
Question: I might be misunderstanding this but it seems to me that this idea of the corporate group is totally ineffectual because it sounds like the corporate group doesn't define everyone in the group to be elect but there are some in the corporate group that will be elect and if you are elect you are part of the corporate group. So the corporate group does not a priori define the group of people who are elect. It just says those who believe are elect - it is self-fulfilling.
Answer: I think that is right. It would be to say that we are going to have a group of people who will say "Go on a tour of Israel with Bryant Wright. Anyone who wants to sign up can do so. But those who go on the tour are guaranteed to visit the Sea of Galilee, to walk the walls of Jerusalem, to visit the garden tomb, and so forth because that is what is planned." But that is no guarantee who is in the group. So I think that that is right. That is what is correct. Here God has predestined or ordained that this group will be justified, sanctified, glorified, and so forth, but that doesn't guarantee who is in the group. It is primarily a corporate notion and it becomes individual only secondarily in virtue of people joining the group.
Question: I also tend to push back against what I guess you can call unbridled ecclesiasticism. There are a lot of people that have the idea that rather than having a relationship with God they will just be sure they are OK with the church and it is the church's job to have the relationship with God. Now, in fact, the church is not necessary for anybody's salvation. The only things that are necessary for salvation is a gracious God, a repentant sinner, and a Savior making intermediation for us.[5] Now the church is the bride of Christ and I think Ephesians (a lot of people that write about Ephesians say) that is the subject of Ephesians: the body of Christ. And this is a wonderful thing, but it can lead to abuse over the centuries. Even I think the most enthusiastic Jesuit scholars will say abuse in the form of, for example, indulgences and things like this led into this idea that the church is the one that actually adjusts your relationship with God and brings about your salvation. I don't think that is in any way biblical.
Answer: Don't you think though that this abuse results from confusing the church – which is the body of Christ – with a particular institution which is not necessarily identical with that body of Christ. I take it that insofar as the church is the body of Christ, that group of redeemed people, you cannot be saved if you are not a member of the church. But that isn't identified with your Baptist church, or your Catholic church, or your Orthodox church, or any institutional church. This is the church universal to which I would say every redeemed person belongs.
Followup: Let me take issue with your statement that you can't be saved outside the church. The thief on the cross who is an example of many things is also an example – this was way before Pentecost, there was no church at all – and yet he was saved by the word of Christ. I understand the point you are making. You have the true church which unfortunately is rather small, I think. That is the body of all believers who are actually trusting Christ and have made that personal (by the way you must be born again) decision that you must make to do that. Then you have got the professing church or Christendom or whatever, and that is just people that put down Christian versus atheist or anything else. So you are absolutely right about that. But what I am saying is, and let me get this point across too, I've talked to a lot of unbelievers that say, "You know, I have a problem with organized religion." And you know what? I have to agree with them. I have a problem with organized religion, too. It comes down to who is doing the organizing. When man starts getting in there and messing things up you have big time problems. If the Holy Spirit is doing the organizing – which he does of this true church that you've just described – they are led by the Holy Spirit and not by some corporate thing where Satan has had centuries to infiltrate and bring about his will which I think he has done in a lot of ways. So I see your point and that is absolutely right but what I am saying is I tend to push back because I think a lot of people do have this idea that, "Oh, the church will interact with God. As long as I do this and show up every once in a while and give a little money I don't have to have any relationship with God. I will let them do that." True Christians, of course, are not going to do that; they have a relationship with God.
Answer: Yes. And as long as we keep in mind this distinction between human institutions and the true church which is the body of Christ, those who are indwelt by his Holy Spirit and redeemed by him in the post-Pentecostal period. It seems to me that we can guard against that kind of abuse that you want quite rightly to warn us about. I am talking about the church in the sense in which Paul spoke of the church which was obviously prior to any of these sorts of institutions. When Paul talks about the church he just means the assembly of these early believers.
Question: In defending Arminianism, I think the call is – I agree with corporate call, because it is purpose driven and it is principle based. So those that are elected, they respond to that purpose and to those principles. So in that sense it is a corporate call.
Answer: OK.
Followup: And so then you say individuals can decide whether they join that purpose and then they base on those principles and whether they join in or they fall away.
Answer: I don't think that the distinction between Calvinism and Arminianism with regard to calling is between corporate and individual so much as it is between the general call and the so-called effectual calling. Remember on the Calvinist view there is this general call that you could call corporate – it goes out.[6] But the Arminian regards this as really a sham. It is really insincere. The real call is this hidden, so-called effectual call that goes out just to the elect, chosen by God, which enables them to respond. The others God passes over and doesn't really want to save them. What the Arminian wants to say about calling is that God's call is genuine, it is sincere, he really does want everyone to respond and be saved, and the only reason that some people are not saved is because they willingly reject the work of God's Spirit upon their life. It has to do with whether grace is resistible or irresistible, I think.
Next time we will look at the Arminian view of faith and contrast that with what we saw about the Calvinistic view of faith.[7]
---
[1] Robert Shank, Elect in the Son (Bloomington, MN: Bethany House Publishers, 1989).
[2] 5:15
[3] 10:03
[4] 15:09
[5] 20:01
[6] 25:01
[7] Total Running Time: 26:04 (Copyright © 2014 William Lane Craig)