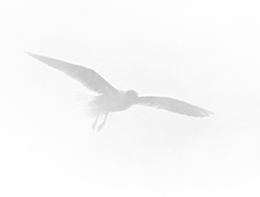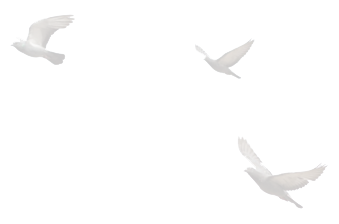 Doctrine of Salvation (Part 7)
February 23, 2014 Time: 00:41:12
Regeneration (New Birth)
Definition
Today we start a new subsection on regeneration or the new birth. What do we mean when we talk about regeneration or the new birth? Regeneration can be defined as the act of the Holy Spirit whereby one becomes spiritually alive and a child of God.
The new birth is referred to in the New Testament in a couple of places. For example, John 1:12-13 would be an important passage where John says,
But to all who received him [that is, Christ], who believed in his name, he gave power to become children of God; who were born, not of blood nor of the will of the flesh nor of the will of man, but of God.
Here John refers to that supernatural birth whereby one becomes God's child.
And as you are probably aware over in John 3 we have a long discourse upon the new birth between Jesus and Nicodemus, a Pharisee. Let's turn to John 3 and read John 3:1ff.
Now there was a man of the Pharisees, named Nicodemus, a ruler of the Jews. This man came to Jesus by night and said to him, "Rabbi, we know that you are a teacher come from God; for no one can do these signs that you do, unless God is with him." Jesus answered him, "Truly, truly, I say to you, unless one is born anew, he cannot see the kingdom of God." Nicodemus said to him, "How can a man be born when he is old? Can he enter a second time into his mother's womb and be born?" Jesus answered, "Truly, truly, I say to you, unless one is born of water and the Spirit, he cannot enter the kingdom of God. That which is born of the flesh is flesh, and that which is born of the Spirit is spirit. Do not marvel that I said to you, 'You must be born anew.' The wind blows where it wills, and you hear the sound of it, but you do not know whence it comes or whither it goes; so it is with every one who is born of the Spirit." Nicodemus said to him, "How can this be?" Jesus answered him, "Are you a teacher of Israel, and yet you do not understand this? Truly, truly, I say to you, we speak of what we know, and bear witness to what we have seen; but you do not receive our testimony. If I have told you earthly things and you do not believe, how can you believe if I tell you heavenly things? No one has ascended into heaven but he who descended from heaven, the Son of man. And as Moses lifted up the serpent in the wilderness, so must the Son of man be lifted up, that whoever believes in him may have eternal life."
Here Jesus describes to Nicodemus a birth that is not fleshly but rather spiritual, wrought by the Holy Spirit and in virtue of which one comes into the Kingdom of God. Indeed, Jesus says you cannot enter the Kingdom of God unless you have this spiritual new birth.
The theological term for the new birth is regeneration. It means literally to be born again; not generated once but regenerated – reborn. So the definition of regeneration then is – this is an act of the Holy Spirit whereby you become spiritual alive and a child of God.
Characterization
How can we characterize this new birth or regeneration that is wrought by the Holy Spirit?
1. In virtue of the new birth, you become a new creation. 2 Corinthians 5:17, Paul writes, "Therefore, if any one is in Christ, he is a new creation; the old has passed away, behold, the new has come." So insofar as we are united with Christ through the new birth, through regeneration, we become a new creation.[1] That doesn't mean that you are not identical to the person that you were prior to your rebirth. You are the same person in terms of numerical identity. That is why you can say, "I once was lost but now am found. Was blind but now I see." It is the same person but that person was once unregenerate and now has become regenerate in light of the new birth. Therefore, everything is new for that person. The slate has been wiped clean. You start over. Your sins are forgiven. You are freed from them. You now begin a new life. So this is a tremendous truth that we Christians ought to relish and rejoice in. It is not just that God has forgiven you but that everything starts over for you. The slate has been wiped clean and now you begin to write a new chapter in your life. So when you are born again, when you move from being an unregenerate person to a regenerate Christian, everything starts over and you are a new creation in Christ.
2. This involves an immediate relationship with Christ and with God. 1 Peter 1:3-5, Peter says,
Blessed be the God and Father of our Lord Jesus Christ! By his great mercy we have been born anew to a living hope through the resurrection of Jesus Christ from the dead, and to an inheritance which is imperishable, undefiled, and unfading, kept in heaven for you, who by God's power are guarded through faith for a salvation ready to be revealed in the last time.
Here Peter says that it is by God's mercy that we have been born anew into this living hope in which we stand and to the inheritance in heaven that we have awaiting for us. So when we are born again by the Holy Spirit, we are placed into now this relationship with God which gives us a vital hope for the future.
3. This relationship is eternal. That is the third point I want to make about it. Notice what Peter says about it. "You have been born anew to a living hope and to an inheritance which his imperishable, undefiled, and unfading." Then he says you will be kept by God's power until you take hold of this inheritance which is reserved in heaven for you. This is not a relationship that is temporary. It is not one that begins when you die. It begins right now. You have been born anew, you are a new creation, and you now enjoy this eternal relationship with God that will last forever. So back in the Gospel of John, if we look at John 3 again, verse 16 – the passage just following the passage we read – John goes on to comment, "For God so loved the world that he gave his only Son, that whoever believes in him should not perish but have eternal life." So as a result of the new birth, you are brought into a relationship with God which gives you everlasting life.
4. In this new creation, in this new relationship with God, we have freedom from sin. 1 John 1:7-9, John says,
. . . if we walk in the light, as he is in the light, we have fellowship with one another, and the blood of Jesus his Son cleanses us from all sin. If we say we have no sin, we deceive ourselves, and the truth is not in us. If we confess our sins, he is faithful and just, and will forgive our sins and cleanse us from all unrighteousness.
So in Christ united with him, we have access to God's forgiveness.[2] God doesn't simply forgive all your past sins, but as we walk in the light – as we walk with him – when we stumble we come to God in confession and he is faithful and will forgive our sins and cleanse us. So we need to practice in the Christian life this continual coming before God of confession, repentance, and then accepting his cleansing and forgiving in our lives. We need to keep short accounts with God. Don't allow your sins to pile up and for you to walk away from him. But as soon as you become aware of something that is wrong in your life, confess it immediately and claim his forgiveness and his cleansing.
John goes on to say in chapter 3 verse 9 that having become regenerate Christians we don't need to keep on sinning. We are freed from the bondage to sin. We are free now not to practice sin. In chapter 3 verses 6-9 he says,
No one who abides in him sins; no one who sins has either seen him or known him. Little children, let no one deceive you. He who does right is righteous, as he is righteous. He who commits sin is of the devil; for the devil has sinned from the beginning. The reason the Son of God appeared was to destroy the works of the devil. No one born of God commits sin; for God's nature abides in him, and he cannot sin because he is born of God.
Now does John mean there that once you are born of God – once you are a regenerate Christian – you will live a sinless life? Evidently not! He already said back in chapter 1 that if we say we have no sin, we lie and the truth is not in us. He says therefore you need to confess your sins and claim it. Rather the present tense of the verbs here I think means that no one can live a lifestyle of sin. No one who is born of God goes on just repeatedly committing sin, living in a life of sin. Practicing sin perhaps would be a way of translating this. No one who is born of God practices sin because God's nature abides in him, and therefore he is regenerate and he will be living a new life free from the bondage of sin. That doesn't mean that he will never fail, but when he does fall he can bring that to God in confession and be cleansed again.
So once a person is a regenerate Christian, there should be evidence of this in a change of lifestyle. I think what John is excluding here would be someone who says, "Oh, yes, I went forward at an altar call at my church when I was eight-years old" and then he's lived like the devil ever since then. I think John would say that person has no right to think that he is a regenerate Christian. He can have no assurance of the forgiveness of his sins. It is not enough just to have made a confession at some point earlier in your life if it hasn't wrought any effect in your life. A person who is truly born of God is now indwelt with the divine nature and therefore this ought to result in a difference – a freedom from the bondage of sin in that person's life.
Also look at 2 Corinthians 5:21 in this same connection – a passage that we read earlier. This is right after the passage where he talks about being a new creation in Christ. He says, "For our sake he made him to be sin who knew no sin, so that in him we might become the righteousness of God." In Christ, we acquire the divine righteousness and are free from sin.
Also in the eighteenth verse he says, "All this is from God, who through Christ reconciled us to himself and gave us the ministry of reconciliation." That is, in Christ God was reconciling the world to himself, not counting their trespasses against them and entrusting to us the message of reconciliation.[3]
So as born again Christians we are not in bondage to sin, we have the freedom now to live lives that are free of sin even if on occasion we do stumble and fall. And when we do, then we need to practice confession to claim God's cleansing and forgiveness.
5. Finally, this new birth is available to anyone. John 3:3. Jesus says, "Truly, truly, I say to you, unless one is born anew, he cannot see the kingdom of God." This is available to anyone who will come to Christ, be born anew, and then that will give him membership into God's Kingdom.
Discussion
Question: I was wondering about the verse in 1 John 5, how it talks about if we ask for forgiveness, he is faithful to forgive our sins. How do we connect this idea of continual requests for forgiveness with the idea that is more popularly taught in church that once you request forgiveness from Christ he forgives all your sins – your past, your present, and your future?
Answer: Do you understand the question he is asking? And it is a difficult one. He is saying when you become a Christian God forgives not only your past sins, and your present sin, but your future sin. I think that is a little strange. I know that is often said popularly, but if you think about it – how can a sin be forgiven that you have not committed? Unless you are a tenseless theorist of time – right? [laughter] – and you believe that you are up there in the future and those sins are committed. (I'm thinking of this because I just taught this class on it.) If you think that temporal becoming is real and the future is unreal, that it doesn't exist, then there isn't any such sin. So how could it be forgiven? I think that what the person is trying to express who says that is that Christ's death is sufficient to cover all your sins past, present, and future. That atoning death is a sufficient sacrifice to cover every sin. That is why when you commit more sins or new sins there doesn't need to be an additional sacrifice. You don't need to have Christ die again or offer something else. The one sacrifice is good for all time. But it does seem to me that John is saying we need to appropriate that sacrificial death by coming to God, confessing our sins, and asking him to forgive us when we commit them. So I think the truth in that statement would be that Christ's atoning death is sufficient to cover every sin past, present, and future. But that doesn't mean that when I come to Christ I am forgiven for sins I haven't committed.
Followup: So would you say that the result of what he's talking about – sort of the consequence of asking for forgiveness versus not asking for forgiveness for some given sin – is our salvation at that moment? For example, if I have asked for forgiveness for my sins up to now but some moment in the future I've sinned but don't ask for forgiveness . . .?
Answer: We'll talk more about this when we get to the doctrine of perseverance of the saints or what is popularly called eternal security. Do you lose your salvation every time you commit a sin, especially if you don't ask for forgiveness? Or are there certain kinds of sins that would separate you from salvation so that you would lose it but other sins would be overlooked or forgiven by God? We will talk about that more when we get to the doctrine of perseverance, but that is an excellent question.
Question: This also gets down to justification versus sanctification. Justification is the so-called "just as though you've never sinned." That covers every sin past, present, or future.[4] However, if you sinned, you don't lose your salvation according to my belief, but God may indeed withdraw his fellowship from you.
Answer: Certainly, that is true.
Followup: 1 John 1:9, in order to restore that fellowship, you must confess sins. That doesn't mean that you lose your salvation. Also, David with his great sin with Bathsheba, in Psalm 73 I think it was, he didn't say "Lord, restore my salvation;" he said, "Restore the joy of my salvation."
Answer: I think you are making a point that we can all agree on regardless of your views on perseverance, and that is unconfessed sin will interrupt your personal walk with God because you'll be outside of his will; you will be alienated from what he wants you to do. So certainly unconfessed sin in your life will have those kinds of practical consequences apart from these issues of salvation or damnation.
Question: I have always been a little bit disturbed by the practice of some – and I guess this goes back to the Jimmy Carter era at least – of referring to themselves as "born again Christians" as if there is sort of a super category of Christians or something. As I understand it, all true Christians are born again whether they self-identify that way or not. Is that right?
Answer: Yes, that is right. If you are not regenerate, if you have not been regenerated, you are not a Christian. It is through regeneration that one becomes spiritually alive to God and adopted as his child. So I think you are absolutely right. The question would be perhaps, "When does regeneration take place?" I think in evangelical circles we think of regeneration as a moment that occurs when, for example, you respond to an altar call or pray a prayer after hearing a presentation of the Gospel, whereas, for some of our more sacramental brethren, they will often identify regeneration as taking place in baptism, for example baptismal regeneration. It is in that context that you experience or undergo this regeneration. So those issues would be disputed I think. Maybe that is what people like Carter meant when identifying themselves as a born again Christian. They wanted to associate themselves more with the evangelical wing. But every Christian has to be regenerate in order to be a genuine Christian. If you are not, you are just not a Christian.
Question: My question is the order you have in the outline. You've got regeneration before justification. We are going to talk about justification next. It seems to me you need that judicial declaration to take place before the regeneration actually occurs. Could you explain your reason for ordering it like that?
Answer: You know, that is interesting. I did not mean to have put any sort of theological significance into the order of the topics. What you have hit on here very interestingly enough is whether or not regeneration precedes a genuine faith in Christ. Those who are in the Reformed camp think, as we saw earlier, that regeneration is at least explanatorily prior to your exercise of faith in Christ. An unregenerate person cannot place faith in Christ. So there needs to be regeneration first. I didn't mean anything by the way in which I discussed these topics, particularly with regard to justification. So I am not implying anything there.
Followup: Does justification come logically prior to regeneration in your understanding?
Answer: I've not thought about that question, but it would seem to me just off the top of my head that they would be co-incident, they would be simultaneous. I would think that when you are regenerated you are declared righteous by God in this forensic sense that someone earlier was talking about.[5] I don't think that God would declare righteous someone who is still unregenerate. Similarly, I don't think you could be regenerate without also having this declaration of righteousness before God. So it would seem to me that these would be co-incident. The one is experiential and an actual change that takes place in you. Regeneration is an actual event that happens to you. You are recreated by God in a spiritual sense. You are revived through the Holy Spirit of God. Whereas, as we will see, I think justification is a forensic event, a matter of what God declares. He now declares you to be justified, to be righteous. But that doesn't mean that you are righteous in a kind of experiential sense. You are still a baby Christian still advancing toward righteousness. So I would see these as co-incident but almost two different orders of things. The one is experiential and involves an actual change as an event. The other is more forensic and, if you will, abstract. That doesn't mean it's not real but it's a declared righteousness. We will talk more about that when we get to justification.
Question: I would take issue with this not knowing or not having forgiveness for future sins when we become born again or saved or regenerated because if God knows how we are going to respond to the Gospel, he knows the sins we are going to do. Example would be Peter denying Christ three times, and the subsequent forgiveness was applied.
Answer: Well, certainly we all want to affirm that God foreknows the sins that you will commit. That is certainly true. But I guess I would question, "Can you be guilty for a sin that you haven't committed?" Granted, you are going to commit it. Granted that. Then you will be guilty when you commit it. We will agree on that. But can you actually be really guilty for something you haven't done? For me, that is hard to see. So that was why I answered as I did.
Question: Addressing the issue of a lot of these things, the Bible states a lot of different conditions for salvation but in one sense the simplest and easiest to understand is that if you simply believe then at that moment, if you simply believe that Jesus died for your sins, then that moment the guilt is lifted off and you have at that moment access of the Spirit. You don't have to tell him or you don't have to tend to anything else. Now you have of his Spirit again because of that. Therefore, by definition, you are his child. The working out, there are many things – you say you have Lordship, or you draw back into perdition and stuff like that. But salvation – remember there is no magic when he saves us. Robots going into heaven instead of us. All it is is by simple belief in what he did, now you have of his Spirit again and you are born again of a lively hope now. Because your hope was waning. You wouldn't even turn to him until he showed you the law that you needed. Anyway, that's the point. Everything else follows from that.
Answer: I am sure you would agree, I hope, that it is not just a matter of having an intellectual belief that Christ died for my sins, but it is belief in him; it is placing your trust and faith in him as Savior.
Followup: Exactly. That is what trust is. I'm saying there are many ways that states it. In fact it even says if you just cry out to him, that's enough because it will lead to that. So it is the only thing he did for us – he lifted off the guilt. Now we can have fellowship with him again and truly fall in love with him. He's our Lord. You have a new hope so you do not have to live the old life of sin; you can live his life of fullness. It's just joy. It's a blessing.
Question: I think we think of sin as a behavior or an act but Jesus talks about regeneration in the beatitudes – it's in our attitude.[6] So when we repent, some people can repent on the act of wrong doing but God really intended for us to repent in our attitude. Our attitude is that in line with what Jesus proclaimed – how God will bless us if we align our attitude accordingly. So when we talk about forgiving future sin or justification, that means when our attitude is turned around then that means God already saw that our action will turn around and if we stumble he'll just wash off our feet and get going again.
Answer: Alright. Certainly, sin involves more than just commission of actions. It involves mental attitudes as well, like covetousness, self-centeredness, a cold heart, lack of compassion, and so forth. But I think the relevant question that was raised was: are you guilty of those bad attitudes before you have them, and does God forgive those mental sins before you commit them? I was suggesting that we still need to practice confession.
Followup: That is why confession is the key because it is talking about our attitude. It is turning our attitude around.
Answer: Ah. OK, that is certainly true, isn't it? That is involved in confession, isn't it? Having contrition for what you've done, resolving to repent, and turn around. All of those things are involved in genuine confession.
Followup: A lot of times a person repents their actions and yet their attitude is maintained to be the same which is not . . . you know, they are still not being justified.
Answer: Right, that would be incomplete repentance, wouldn't it?
Question: What if I die before I have a chance to confess, and sin is abhorrent to God – I'm not saved anymore. Do I need to have a priest with me all the time so I confess to him? Of course not. But it really sounds like, unless there is one crucifixion and that covers all sins, it sounds like we are re-crucifying Christ and we have to re-get saved again over and over again every day, every hour, every minute for those sins we commit intentionally or unintentionally. There is a vortex here that I feel we are going down.
Answer: I didn't mean to give that impression. What I said in answer to that was we'll talk about that later when we get to the perseverance of the saints. That is what you are asking about – perseverance, or eternal security as it is sometimes called. I haven't said anything about that at this point. The only thing that I said was that it did seem to me that, as Christians, when we go to God and confess our sins then he does forgive us at that point and that we shouldn't think that he has already forgiven sins that we haven't committed. That was the only point I was making, and not making a judgment about perseverance and things of that sort.
Followup: Is that like a vaccination? I'm going to run into some germs and I'm forgiven for those sins, you know? If I have to go through the whole process again, that doesn't seem right to me. I don't know.
Answer: You do, though, accept that you need to practice confession, right? You can't just kind of go along sinning and say, "Oh, well, I'm already forgiven for all of these." You do need to say what John says here about confess our sins so that he'll cleanse us and forgive us.
Followup: And be fruitful. Again, it is back to the sanctification versus justification. I think the sanctification is one time, once and for all, all sins. If you are truly a Christian, all of your sins are forgiven, past, present, and future. And, yes, it is difficult for God to forgive future sins that you do, but I think he can do that.[7]
Answer: OK. Alright.
Question: In terms of future sins, future tensed sins, even though one has not yet committed the sin, doesn't the foreknowledge and middle knowledge of God enter into this in that he knows what we will do in the future? Therefore, he made provision. We do need to confess, that is on our part. But on his part he knows already what we are going to do in the future and he's made provision for it.
Answer: Yes. And I suggested that the provision of Christ is sufficient for every sin we could commit. But raising middle knowledge maybe helps to raise an illustration of the problem I am saying. If I had been born in Nazi Germany, I would very likely have become a member of the Hitler Youth and been a Nazi and been in the German army and so forth. Right? That is very likely that if I had been born in Nazi Germany I would have committed all sorts of atrocious sins. Am I therefore guilty of those? Does God judge me because that is what I would have been even though I never had been? Well, I don't think so. I never have committed those sins so I'm not guilty of them even if it was true that I would have done that. Similarly, with regard to future sins. What I am saying is that you are not guilty of them if you have not committed them. The future is unreal and therefore you can't be guilty for something you haven't done. Therefore, you can't be forgiven for something you are not guilty of. But provision can be made by God knowing that you will commit those sins and will turn to him and he will forgive you on the basis of the all sufficiency of Christ's death. So think about that analogy between these sins that you would have done had you been in different circumstances but you haven't done and sins that you will do but haven't yet done.
Question: In Romans 7:17, beginning verse 14 through about 20, I think it pretty much covers this subject and explains it pretty clearly. In verse 17 in particular, "So then it is no longer I that do it, but sin which dwells within me." You had to read verse 16 to put it into shape, to set it up. Actually you had to start reading at about 14 to really get it [laughter].
Answer: Alright, what's the point you want to make regarding this passage?
Followup: It is like sin is not me. When I sin, after I am justified, it is not me. It is the flesh. Do you understand? I mean, read it – it is just as clear as it can be. To me it is. It is like the flesh in me is what's sinning. I don't want to sin, but I am going to sin. I mean, it is just like when you are saved or justified and regenerated, that is something else. That is not the flesh. That's the soul in you, the inner-you. Does that not say that? Just as clear as it can be.
Answer: Let me see if this is what you agree with. When a person is regenerate, he's a new creation before God. That person's desire will be to live a pure and holy and sinless life before God. That is his desire.
Followup: Which is separated from the flesh.
Answer: But he still got that old sin nature. That's called the flesh. That doesn't mean the body. That doesn't mean the physical body. That means the old fallen sinful self. It is still there, still has power, and sometimes that will drag you down to make you do things that you don't really want to do.[8] But when you yield to the flesh and you do these sinful things, it is you that does them, right? That is why you are responsible. You can't say, "The devil made me do it." You have got to say, "I did it. I'm sorry, Lord. Forgive me. I confess."
Followup: I think when you sin I think you know it then and "whoa is me."
Answer: Right! It's me. Yes.
Followup: I might have lied. I messed up. I'm not living to the mark.
Answer: Right. And that is the need for confession.
Followup: When you've realized it, you've confessed it.
Answer: OK, I think we agree on that.