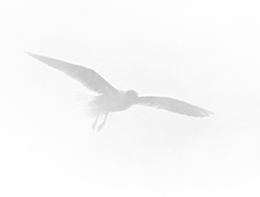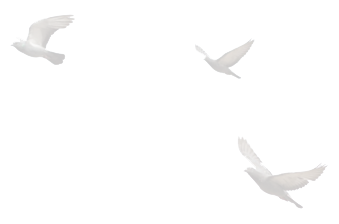 Doctrine of the Holy Spirit (part 3)
July 22, 2012 Time: 00:25:41
Last time we began to talk about the prominent ministries of the Holy Spirit as described in Scripture – the work of the Holy Spirit. We saw that the Holy Spirit is tremendously important in the life of our Lord as well as in the life of the church today. Scripture attributes to the Holy Spirit such activities as creation, divine revelation, the inspiration of Scripture, the virginal conception of Jesus, regeneration of the individual believer, baptizing and indwelling the Christian believer, providing assurance of salvation to the believer, enablement for spiritual living and now we come to the ninth on the list which is the bestowal of spiritual gifts to the believer for the building up of the body of Christ.
1 Corinthians 12:4-11:
Now there are varieties of gifts, but the same Spirit; and there are varieties of service, but the same Lord; and there are varieties of working, but it is the same God who inspires them all in every one. To each is given the manifestation of the Spirit for the common good. To one is given through the Spirit the utterance of wisdom, and to another the utterance of knowledge according to the same Spirit, to another faith by the same Spirit, to another gifts of healing by the one Spirit, to another the working of miracles, to another prophecy, to another the ability to distinguish between spirits, to another various kinds of tongues, to another the interpretation of tongues. All these are inspired by one and the same Spirit, who apportions to each one individually as he wills.
So the Holy Spirit is responsible for bestowing spiritual gifts upon Christian believers with the view toward building up the body of Christ. These are gifts that are exercised in the context of the local church for building up the body.
As an aside, I might simply say, therefore, you need to ask yourself as a Christian what spiritual gift or gifts has God given me and am I exercising these in the context of my local church. If you are not, you really need to ask yourself what is it that God has gifted you to do. Every Christian has been given a spiritual gift of some sort that he is to exercise in the context of the local church for building up the body of Christ. If you do not know what your gift is, I would encourage you to try your hand at different avenues of service. Try different sorts of ministries and then see which one you really find the joy of the Lord in. That will be probably the area of your spiritual gifting. Sometimes others will see it in you before you see it in yourself. Someone might say to you, "You really seem to have the gift of exhortation – what you said really ministered to me" or "I think you have the gift of teaching – that was an excellent bible study that you shared" or "You have the gift of showing mercy – it meant a lot to me when you visited me." That sort of thing. People will see these gifts in you. So, if you are not exercising your spiritual gift and perhaps you don't even know what it is, begin to exercise various ministries in the context of the local body and ask God to show you where he has gifted you to serve the local body where you worship.
Finally, number ten would be the fruit of the Holy Spirit. Sometimes people think that the manifestation of being filled with the Holy Spirit is displaying certain charismatic gifts like those we just read about in 1 Corinthians – words of knowledge or speaking in tongues or gifts of healing and so forth. But that is not what the Scripture teaches. The Corinthian church was the most carnal church in the New Testament even though it had all of these showy spiritual gifts being manifested. There were people getting drunk at the communion table in Corinth![1] There was a man living in incest there. It was riven with strife and divisions. This was not a spiritual church even though it manifested a lot of these spiritual gifts. What is then the manifestation of the spirit-filled life? It is not the gifts of the Spirit; it is the fruit of the Spirit and these are listed in Galatians 5:22-23. Paul says, "But the fruit of the Spirit is love, joy, peace, patience, kindness, goodness, faithfulness, gentleness, self-control; against such there is no law." He contrasts the fruit of the Spirit with the works of the flesh and says when you walk in the Spirit you should also display the fruit of the Spirit. Again we see how central the Holy Spirit is to living the Christian life, don't we? The manifestation of these virtues – which are the characteristics of Christ's own life, this is what it means to be a Christ-like person – these fruits of the Spirit are manifestations of the Spirit-filled life. As we walk daily over time in the power of the Holy Spirit, this fruit will be produced in our lives.
So I think you can see why, as I say, we neglect the person of the Holy Spirit to our peril as Christians. He is absolutely central to the victorious Christian life and needs to be a vital part of spiritual living and spiritual discipline.
Discussion
Question: I just wanted to add another cross-reference for the fruit of the Spirit, see John 15:5, "I am the vine, you are the branches. He who abides in me, and I in him, he it is that bears much fruit, for apart from me you can do nothing."
Answer: Good. Thank you.
Question: Would it be OK to back up one letter in the outline – relation to Christ under 2c. There was some question about that last time about the Spirit's relation to Christ and I didn't see anywhere where there was a mention of John 3:34. It says, "For he whom God has sent utters the words of God, for it is not by measure that he gives the Spirit." What that verse means is Christ was the only human being who was ever given the Holy Spirit without measure. All other prophets, and I believe this is referring to his office of prophecy here, were given a measure of the Spirit but here it says he was given it without measure.
Answer: I haven't ever reflected on that verse so I am somewhat at a loss for comment. "He whom God has sent utters the words of God" – I take that as a self-reference to Jesus. "For it is not by measure that he gives the Spirit" – and the "he" there I suppose is referring to God, right? "For the Father loves the Son and has given all things into his hand." So you are suggesting that Jesus was given a greater measure of the Holy Spirit than other human persons, is that right?
Followup: I looked at three different commentaries and they all seem to agree on that.
Answer: OK, that is not one that I have thought about obviously, so I have no further comment to shed on that. Thank you.
Question: Just a little later in 1 Corinthians 14, Paul talks a little bit more about prophecy and about speaking in tongues and he says that it is better to prophecy because that builds up the church but what speaking in tongues is like is the believer's spirit, I guess, communicating with God's Spirit. He says that is in a way that doesn't really connect with the mind – it is like spirit-to-spirit. Can you comment on that in any way?
Answer: Let's read the passage. 1 Corinthians 14, let's begin with verse 26: "What then, brethren? When you come together, each one has a hymn, a lesson, a revelation, a tongue, or an interpretation." I take it here that these were rather unstructured worship services. It sounds like it was sort of like the Brethren churches if you have ever been among Plymouth Brethren or other Brethren churches. Anyone can stand up and offer a hymn to sing or a word of exhortation, a revelation, speak in tongues or something of that sort.[2] And he says, "Let all things be done for edification. If any speak in a tongue, let there be only two or at most three, and each in turn; and let one interpret. But if there is no one to interpret, let each of them keep silence in church and speak to himself and to God." So there he would say in the absence of some interpretation, people should not get up publicly and speak in tongues in a public worship service. They should do this privately.
Let two or three prophets speak, and let the others weigh what is said. If a revelation is made to another sitting by, let the first be silent. For you can all prophesy one by one, so that all may learn and all be encouraged; and the spirits of prophets are subject to prophets. For God is not a God of confusion but of peace.
So he seems to be saying there that you can have these prophesies that are given that would be revelations from God. There were, in the New Testament (this is prior to the canonization of the New Testament), people that would give revelatory utterances from God and he wants them to do it one at a time so that people can understand and be edified. Let's see – the passage that speaks about understanding these – that would be in the second verse of chapter 14 where it says,
For one who speaks in a tongue speaks not to men but to God; for no one understands him, but he utters mysteries in the Spirit. On the other hand, he who prophesies speaks to men for their upbuilding and encouragement and consolation. He who speaks in a tongue edifies himself, but he who prophesies edifies the church. Now I want you all to speak in tongues, but even more to prophesy. He who prophesies is greater than he who speaks in tongues, unless some one interprets, so that the church may be edified.
That seems to fit in with what I was just suggesting. In a public meeting there should not be uninterrupted tongues or glossolalia going on because prophesy ministers to the mind – people understand it – so they know what is being said. So I think what you said is right. And he contrasts praying in the Spirit and praying with the mind as well. See verse 18, "I thank God that I speak in tongues more than you all; nevertheless, in church I would rather speak five words with my mind, in order to instruct others, than ten thousand words in a tongue." Is that what you were thinking?
Followup: Yes. Can comment on how we should take that today?
Answer: Well, I would say that if you have this type of unstructured worship service going on, you cannot prohibit speaking in tongues if there is some sort of interpretation but we don't usually have these kinds of unstructured worship services where just anybody can stand up and speak. So if somebody attempted to do that in, say, one of our worship services, I think he would be out of order and would be asked to sit down. But, at least in this kind of open service, it seems to me that you have got to follow the instructions here and allow people to prophesy or to share words of exhortation to speak forth God's word or, if they have a tongue, as long as there is an interpretation, it seems to me you can't forbid that. In fact, Paul says do not forbid speaking in tongues. But it does seem that he favors prophesy because it connects with the understanding of the hearers whereas glossolalia, or tongue-speaking, doesn't connect with the understanding of the other people who hear it. He says let everything be done for edification. That is in verse 26 – "let all things be done for edification;" that is, for building up. Think of an edifice, the body of Christ is an edifice, and he wants everything to be designed toward building it up. And prophesy does that better because it connects with the understanding.
Question: This is kind of off topic but I had a question about the relation of Father, Son and Holy Spirit in the Trinity. Many say that a) it is Christianity's way of exploiting polytheism and b) all religions have the Trinity in some way, shape or form through three Gods or however it is. What would you say to people like that?[3]
Answer: I would say that Christianity grew out of Jewish monotheism and it is against that background that it needs to be understood. Monotheism is at the very heart of Judaism. "Hear O Israel, the LORD our God is one God!"[4] Therefore, only the most radical impact of the person of Jesus could have forced these early Jews to see some kind of a distinction within God between the Father and the Son. It was the person of Jesus and his radical claims to be the revelation of God the Father that forced them to rethink the concept of God in such a way that, while there is one God, that doesn't mean there is one person who is God. That doctrine – that there is one God but multiple persons – is, I think, unparalleled. I don't think there is any other religion like that. Certainly you have other polytheistic religions where you have a triad of deities but there is nothing like this. So this is clearly not an attempt to accommodate polytheism. Quite the contrary, this is what N. T. Wright would call a mutation that occurs within Judaism of Jewish monotheism to allowing multiple persons within the Godhead, within the being of God.
Presence of the Holy Spirit in the Old and New Covenant
Now we want to understand the difference between the presence of the Holy Spirit in the old covenant and in the new covenant subsequent to Pentecost.
First let's talk about the role of the Holy Spirit in the old covenant. What you find in the Old Testament is that the Holy Spirit is not the permanent possession of Jewish believers or followers of Yahweh. It isn't as though they had or enjoyed the presence of the Holy Spirit in their lives on a daily basis. Rather, over and over again we find in the Old Testament that the Holy Spirit would come upon people to anoint them for a special purpose to which God had called them. So this was a temporary, special anointing to carry out a specific task. It wasn't the permanent presence of the Holy Spirit with these people. That is why someone like David can pray in the Psalms, "Lord take not thy Holy Spirit from me."[5] That is a prayer no New Testament Christian could pray because, as we will see, for us on this side of Pentecost the Holy Spirit is our permanent possession and indweller. But in the old covenant the indwelling is temporary and for a specific purpose. Let's look at some of the many examples of this.
Exodus 31:1-3, "The LORD said to Moses, 'See, I have called by name Bezalel the son of Uri, son of Hur, of the tribe of Judah: and I have filled him with the Spirit of God, with ability and intelligence, with knowledge and all craftsmanship.'"
Now then turn over to chapter 35 for more on this man. Exodus 35:30-35:
And Moses said to the people of Israel, "See, the LORD has called by name Bezalel the son of Uri, son of Hur, of the tribe of Judah; and he has filled him with the Spirit of God, with ability, with intelligence, with knowledge, and with all craftsmanship, to devise artistic designs, to work in gold and silver and bronze, in cutting stones for setting, and in carving wood, for work in every skilled craft. And he has inspired him to teach, both him and Oholiab the son of Ahisamach of the tribe of Dan. He has filled them with ability to do every sort of work done by a craftsman or by a designer or by an embroiderer in blue and purple and scarlet stuff and fine twined linen, or by a weaver – by any sort of workman or skilled designer."
Here God is filling with his Spirit a specific man for the work of artistry for preparing the tabernacle for the worship of God. So for the specific task of craftsmanship and work of an artisan, this man is filled with the Holy Spirit.
Turn over to Number 11:16-17, 25.[6] This is God appointing seventy elders to help Moses in judging the people,
And the LORD said to Moses, "Gather for me seventy men of the elders of Israel, whom you know to be the elders of the people and officers over them; and bring them to the tent of meeting, and let them take their stand there with you. And I will come down and talk with you there; and I will take some of the spirit which is upon you and put it upon them; and they shall bear the burden of the people with you, that you may not bear it yourself alone." . . . Then the LORD came down in the cloud and spoke to him, and took some of the spirit that was upon him and put it upon the seventy elders; and when the spirit rested upon them, they prophesied. But they did so no more.
So here again, for a specific task of eldership, the spirit that was upon Moses was also put upon these elders.
In the book of Judges, we find example after example of this where God anoints with his Spirit certain persons to judge Israel in times of crisis. For example, Judges 3:9-10. This is the judgeship of Othni-el,
But when the people of Israel cried to the LORD, the LORD raised up a deliverer for the people of Israel, who delivered them, Othni-el the son of Kenaz, Caleb's younger brother. The Spirit of the LORD came upon him, and he judged Israel; he went out to war, and the LORD gave Cushan-rishathaim king of Mesopotamia into his hand; and his hand prevailed over Cushan-rishathaim.
Here Othni-el was filled with the Holy Spirit to carry out this deed. This fellow that is mentions here, Cushan-rishathaim, is one of the great names of history. He wasn't a particularly great man, but this is a great name of history – it's like Maher-shalal-hash-baz[7], another one of the great names of history. But Othni-el was filled with the Holy Spirit to carry out this judgeship.
Another example is Judges 6:34, "But the Spirit of the LORD took possession of Gideon; and he sounded the trumpet, and the Abiezrites were called out to follow him." So Gideon also was filled with the Holy Spirit for his judgeship.
Judges 11:29 says, "Then the Spirit of the LORD came upon Jephthah, and he passed through Gilead and Manasseh, and passed on to Mizpah of Gilead, and from Mizpah of Gilead he passed on to the Ammonites." Gideon, as well, was filled with the Holy Spirit.
Judges 13:24-25, "And the woman bore a son, and called his name Samson; and the boy grew, and the LORD blessed him. And the Spirit of the LORD began to stir him in Mahaneh-dan, between Zorah and Eshta-ol."
Then in Judges 14:5-6,
Then Samson went down with his father and mother to Timnah, and he came to the vineyards of Timnah. And behold, a young lion roared against him; and the Spirit of the LORD came mightily upon him, and he tore the lion asunder as one tears a kid; and he had nothing in his hand. But he did not tell his father or his mother what he had done.
Also Judges 14:19, another one of these great feats:
And the Spirit of the LORD came mightily upon him, and he went down to Ashkelon and killed thirty men of the town, and took their spoil and gave the festal garments to those who had told the riddle. In hot anger he went back to his father's house.
Finally, Judges 15:14, one other example:
When he came to Lehi, the Philistines came shouting to meet him; and the Spirit of the LORD came mightily upon him, and the ropes which were on his arms became as flax that has caught fire, and his bonds melted off his hands.
This is the pattern in the Old Testament. You have the Spirit of the Lord coming upon these individuals temporarily to anoint them for a special task that God has for them to carry out. But he wasn't the permanent possession of believers in the old covenant. This may be one of the reasons why the lives of the saints in the Old Testament were so often marked by failure and carnality and terrible sin. They didn't have the Holy Spirit to empower them to live a righteous life before God. They were more or less on their own unless God anointed them for a special purpose. We will see there is a tremendous contrast between those believers pre-Pentecost and we, Christians, who live in the post-Pentecostal era. That is what we will look at next time.[8]
---
[1] 4:58
[2] 10:09
[3] 14:57
[4] cf. Deuteronomy 6:4
[5] cf. Psalms 51:11
[6] 20:00
[7] See Isaiah 8:1-4
[8] Total Running Time: 25:40 (Copyright © 2012 William Lane Craig)