back
05
/ 06
8989|8970|8935|8909|8904|8902|8872|8851|8830|8822|8820|8810|8790|8786|8762|8761|8755|8751|8750|8724|8709|8698|8668|8577|8539|8519|8516|8501|8497|8487|8478|8473|8468|8452|8437|8435|8430|8399|8396|8391|8387|8374|8363|8322|8242|8212|8204|8097|8081|8079|8075|8072|8059|8009|8005|7930|7913|7904|7897|7880|7835|7833|7751|7699|7684|7681|7648|7830|7825|7823|7817|7815|7812|7803|7801|7747|7743|7741|7730|7722|7720|7704|7666|7660|7644|7643|7642|7230|7229|7214|6655|6656|6657|6658|6659|6660|6661|1572|1573|1574|1575|1576|1577|1578|1579|1580|1581|1582|1583|1584|1585|1586|1587|1588|1589|1590|1591|1592|1593|1594|1595|1596|1597|1598|1599|1600|1601|1602|1603|1604|1605|1606|1607|1608|1609|1610|1611|1612|1613|1614|1615|1616|1617|1618|1619|1620|1621|1622|1623|1624|1625|1626|1627|1628|1629|1630|1631|1632|1633|1634|1635|1636|1637|1638|1639|1640|1641|1642|1643|1644|1645|1646|1647|1648|1649|1650|1651|1652|1653|1654|1655|1656|1657|1658|1659|1660|1661|1662|1663|1664|1665|1666|1667|1668|1669|1670|1671|1672|1673|1674|1675|1676|1677|1678|1679|1680|1681|1682|1683|1684|1685|1686|1687|1688|1689|1690|1691|1692|1693|1694|1695|1696|1697|1698|1699|1700|1701|1702|1703|1704|1705|1706|1707|1708|1709|1710|1711|1712|1713|1714|1715|1716|1717|1718|1719|1720|1721|1722|1723|1725|1726|1727|1728|1729|1730|1731|1732|1733|1734|1735|1736|1737|1738|1739|1740|1741|1742|1743|1744|1745|1746|1747|1748|1749|1750|1751|1752|1753|1754|1755|1756|1757|1758|1759|1760|1761|1762|1763|1764|1765|1766|1767|1768|1769|1770|1771|1772|1773|1774|1775|1776|1777|1778|1779|1780|1781|1782|1783|1784|1785|1786|1787|1788|1789|1790|1791|1792|1793|1794|1795|1796|1797|1798|1799|1800|1801|1802|1803|1804|1805|1806|1807|1808|1809|1810|1811|1812|1813|1814|1815|1816|1817|1818|1819|1820|1821|1822|1823|1824|1825|1826|1827|1828|1829|1830|1831|1832|1833|1834|1835|1836|1837|1838|1839|1840|1841|1842|1843|1844|1845|1846|1847|1848|1849|1850|1851|1852|1853|1854|1855|1856|1857|1858|1859|1860|1861|1862|1863|1864|1865|1866|1867|1868|1869|1870|1871|1872|1873|1874|1875|1876|1877|1878|1879|1880|1881|1882|1883|1884|1885|1886|1887|1888|1889|1890|1891|1892|1893|1894|1895|1896|1897|1898|1899|1900|1901|1902|1903|1904|1905|1906|1907|1908|1909|1910|1911|1912|1913|1724|1914|1915|1916|1917|1918|1919|1920|1921|1922|1923|1924|1925|1926|1927|1928|1929|1930|1931|1932|1933|1934|1935|1936|1937|1938|1939|1940|1941|1942|1943|1944|1945|1946|1947|1948|1949|1950|1951|1952|1953|1954|1955|1956|1957|1958|1959|1960|1961|1962|1963|1964|1965|1966|1967|1968|1969|1970|1971|1972|1973|1974|1975|1976|1977|1978|1979|1980|1981|1982|1983|1984|1985|1986|1987|1988|1989|1990|1991|1992|1993|1994|1995|1996|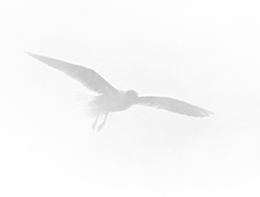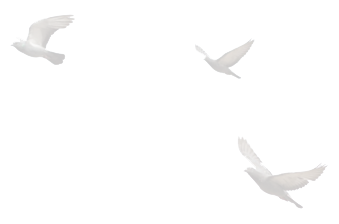 The University Shapes Culture
March 11, 2018 Time: 26:09
Summary
Dr. Craig speaks to the faculty of North Carolina State.
KEVIN HARRIS: Well, there are some downright exciting things coming up on Reasonable Faith. Welcome! This is Reasonable Faith with Dr. William Lane Craig. I'm Kevin Harris. Dr. Craig has been a part of some amazing debates and some speaking engagements that we are going to be discussing very soon, as well as some other topics – some things that you have sent to us that you would like Dr. Craig to discuss, some things that are going on in the news. There is always something going on in the news. And, as well, some things that are coming up for Dr. Craig at Reasonable Faith. Today we want you to hear a brief talk that Dr. Craig gave to the Christian faculty members at North Carolina State. He talks about, among other things, how the university shapes culture.
DR. CRAIG: "The contemporary Western intellectual world," writes the noted philosopher Alvin Plantinga, "is a battleground or arena in which rages a battle for men's souls."[1] Christian academics, especially those who teach at secular institutions, are the Church's front-line in this battle.
This is a front which is absolutely critical for the advance of the Kingdom of God in our day. Why? Simply because the single most important institution shaping Western culture is the university. It is at the university that our future political leaders, our journalists, our lawyers, our teachers, our business executives, and so forth, will be trained. It is at the university that they will form or, more likely, simply absorb the worldview that will shape their lives. And since these are the opinion-makers and leaders who shape our culture, the worldview that they imbibe at the university will be the worldview that shapes our culture. If we change the university, we change culture through those who shape culture. If the Christian worldview can be restored to a place of prominence with respect at the university, it will have a leavening effect throughout our culture.
So what positive suggestions might one offer to help Christian academics to be more effective in this battle for the souls of men and women being waged at the university? Let me make three suggestions:
1. Engage intellectually, not just with your chosen field of specialization, but with your Christian faith. It seems strange to have to make this recommendation to Christian academics. You would think that as persons who have chosen the life of the mind as their vocation, they would be naturally intellectually curious and so desirous of understanding and exploring Christian theology and apologetics. Of all people, you would expect them to be intellectually engaged with their faith!
But I have found that this is not at all the case. I am astonished at what a weak grasp Christian professors often seem to have of Christian doctrine and how impotent they often are when called upon to give a defense for the hope that is in them. One would expect non-Christian professors to be largely ignorant of Christian theology. After all, we all specialize in a certain field and therefore we are ignorant of things in other fields. For example, I know something about philosophy; but I know absolutely nothing about chemical engineering, or economics, or agriculture, or whatever. What is shocking to me, however, is how many Christian academics seem content to possess a profound knowledge of their area of specialization and yet have little better than a Sunday School education when it comes to their Christian faith, on which they have staked their lives and eternal destiny.
I've been stunned by conversations with Christian professors which reveal that they have little grasp of basic Christian doctrines like the Trinity, the two natures of Christ, or the attributes of God.[2] It also surprises me when I see their loss for words when called upon to explain why they believe that Christianity is true. Though brilliant in their chosen fields, they are like uninformed laymen when it comes to their Christian faith.
"My beloved brethren, these things ought not to be," to quote the apostle Paul. I'm obviously not saying that every Christian academic needs to become a theologian. But I am saying that they need to have a fundamental grasp of basic Christian doctrine, Church history, Old and New Testament contents, and apologetics. Really, all this involves is digesting a few good books in these areas.
To be very practical, let me recommend a couple of books to get you started: on New Testament introduction, I recommend Donald Guthrie's New Testament Introduction (which is published by InterVarsity Press). For Christian doctrine, I would suggest you read Bruce Milne's book, Know the Truth (also published by InterVarsity Press). And for basic apologetics, I recommend my own book, Reasonable Faith (published by Crossway).
There is simply no excuse for Christian academics, who have devoted themselves to the life of the mind, to be lazy and ignorant when it comes to the basic truth claims of the Christian religion. We shall be far sharper tools in the Lord's hand if we engage our minds intellectually with our own Christian faith.
2. Strive to integrate your Christian faith with your area of specialization. As educated Christians, our goal should be to develop a Christian Weltanschauung, that is to say a world and life view that provides a Christian perspective on the arts, on physics, on literature, on business, and so on. All truth is God's truth, and somehow it all fits into an integrated whole, which is perfectly known to God alone. Our goal should be to seek to discover how our field of study fits into the whole scheme of God's truth.
What that implies is that we must be prepared to think Christianly about our area of specialization. Here it is absolutely critical to realize in a very self-conscious way that the presuppositions which underlie our chosen discipline will have been very largely shaped by secular, naturalistic worldviews. Therefore, as Christians we shall need to be prepared to re-think our entire discipline from the ground up in line with Christian presuppositions.
For example, I am convinced that virtually the whole of twentieth century physics has been derouted by the defective epistemology of verificationism and is therefore drastically in need of being re-thought on the basis of different epistemological assumptions. Verificationism is the view that only sentences which are empirically verifiable are meaningful. Verificationism springs out of a naturalistic worldview which wants nothing to do with anything meta-physical, or beyond the physical. On this basis statements about non-empirical entities such as God or moral values were dismissed as meaningless sentences.
The central pillars of twentieth century physics, Relativity Theory and Quantum Theory, are both based on a philosophy of verificationism.[3] It was on this basis that Einstein could dismiss the reality of absolute time, absolute space, and absolute simultaneity. Since these entities could not be detected empirically, Einstein brushed them aside as meaningless and substituted in their place operational definitions of key concepts which issue in a radically different view of the world. Heisenberg's Indeterminacy Principle was predicated on the same verificationist epistemology. Since the momentum and position of a subatomic particle could not be simultaneously measured, such quantities were said not to exist independently of measurements. When Einstein protested that our ignorance of these quantities doesn't imply that they do not exist, Heisenberg rightly responded that he was only employing the same epistemology that lay at the foundations of Einstein's own theory. Einstein could only retort that a good joke shouldn't be repeated twice!
Indeed, from a Christian point of view, verificationism is a joke. For if God exists, then obviously He isn't bound by the finite velocity of light signals and so could know what events are occurring absolutely simultaneously with one another throughout the universe. Nor is His knowledge of the subatomic realm mediated by physical measurement procedures, so that it is no problem at all for Him to know what position and momentum is possessed by every elementary particle in the whole of His creation.
Thus the twin pillars of contemporary physics rest on the rotted timbers of verificationism. What is especially ironic about this situation is that verificationism came under such sustained attack by epistemologists and philosophers of science during the latter half of the twentieth century that it has now been virtually universally abandoned. And yet the theories erected upon this foundation continue on as though nothing had changed. The time is ripe for a radical re-thinking of physics from a non-verificationist point of view.
I have been scandalized by the lack of integrative thinking on the part of Christian colleagues. For example, I spoke with a Christian professor of literature at one of our state universities who told me that she believed that texts have no meaning. Rather meaning exists only in the mind of the reader. I was astonished that an intelligent Christian could have bought into the relativistic, post-modern view of meaning that is rampant in departments of English and Literature. I asked her what her view implies for the Bible. As a text, does it have no meaning? Is anyone free to give whatever meaning he wants to the biblical text? Is it legitimate to take the meaning of the Bible to be that God is hate and will send everyone to hell who believes in Christ? Could the meaning of the Bible be a play-by-play account of the 2002 World Cup final?
She said she exempted the Bible from having no objective meaning because it alone is inspired by God. But I pointed out to her that this move was entirely ad hoc; on the level of a text the Bible is just like any other text, regardless of who the author was, and therefore should be objectively meaningless. Thank God that she was enough of a Christian to realize that that conclusion was theologically unacceptable!
She was clearly shaken by our conversation. "I'm going to have to re-think everything," she said. "You see, I've been on the board of a public library which was faced with the issue of whether to ban pornographic materials from being available in the library.[4] I argued that since texts have no meaning in themselves and meaning is only in the mind of the reader, nothing is inherently pornographic and that therefore the library should make such materials available. If you're right, then I've made a terrible mistake."
To think that a Christian academic, infected by post-modernism and insufficiently reflective from a Christian point of view, should have thus been responsible for putting pornography into the hands of children and perhaps even predators, brought home to me as never before the importance of developing a Christian world and life view. If that means re-thinking the our disciplines from the very foundations upward and reforming them in line with Christian truth then that is what needs to be done.
Integrative thinking for most of us will not involve the nuts-and-bolts of our discipline – I mean the routine, day to day activities in our field – so much as the philosophy of our discipline. Now I don't expect you all to become philosophers. But you really do need to know something about the philosophy of your field. You need to read some philosophy of education, or business ethics, or philosophy of science, or some philosophy of history. Virtually every disciple has a philosophical component which you, as a Christian academic in that field, need to be aware of. This isn't too much to ask; on the contrary it will make you a better scholar in your field if you understand something of the basic philosophy of your discipline.
And what you discover may surprise you! For example, what could be seemingly more neutral than mathematics? How could being a Christian possibly make any difference at all in this field? You'd be surprised. I'm told that most practicing mathematicians are almost unconsciously Platonists. That is to say, they just assume that abstract objects like numbers and sets actually exist as mind-independent realities. But Platonism is, I think, a deeply anti-Christian metaphysic. For such abstract objects are usually conceived to exist necessarily, and eternally beyond space and time. These objects exist as uncreated entities, and there are infinities of infinities of infinities of them. But what does that imply for the Christian doctrine that God has created everything and for the divine attribute of aseity or self-existence? On Platonism, God is reduced to but one necessary being among many, an infinitesimal part of reality, most of which exists wholly independently of Him. Such a metaphysical pluralism seems incompatible with the Christian doctrine of God, who alone exists necessarily and eternally and is the Creator of all reality outside Himself.
As Christian academics, we cannot afford to be unreflective and simply absorb uncritically the common presuppositions of our discipline, for these may be antithetical to a Christian Weltanschauung. Nor should we allow ourselves to be cowed by the prevailing view in our field and afraid to march to the beat of a different drummer. We are to seek the praise of God and not men. And that means thinking integratively as Christians about our chosen field.
3. Be mindful of your personal, spiritual formation. In the end, the most important thing is not what you do, but who you are.[5] The academic life is inherently an agonistic life. That is to say, it is combative, involving a struggle of ideas. It tends to promote selfish ambition, arrogance, and competitiveness. I recall one scientist who remarked to me that science is a field where egotistical motivations and the advance of the discipline happen fortunately to coincide!
But this is not the kind of wisdom which God cherishes. On the contrary He calls it demonic. Listen to James 3:13-15:
Who is wise and understanding among you? By his good life let him show his works in the meekness of wisdom. But if you have bitter jealousy and selfish ambition in your hearts, do not boast and be false to the truth. This wisdom is not such as comes down from above, but is earthly, unspiritual, devilish.
Notice the progression: "earthly, unspiritual, devilish." This sort of worldly, demonic wisdom is personally destructive, both to you and to others about you.
I recall meeting a scientist in Germany who was separated from his wife and who longed to visit his little son. He told us that early on in his career all he could think about was his research, and he invested the best part of his time and energy in pursuing his career. It led to the destruction of his marriage and the loss of his family. "I was a fool!" he told us.
Some of you here this morning may be making the same mistake. I implore you for the sake of Christ to repent, to go to your spouse and ask forgiveness, and to ask if together you might begin anew. But this must be a serious offer, involving a readiness to cut back on time at work, to give more attention to personal time together, to be willing to give up academic fame and success for the sake of your spouse.
In general, as Christian academics we are called to the same holiness of life that all disciples of Christ are called to. It is vitally important that, as a public representative of Christ, each of us be a person who goes often to his knees to spend time with God, who depends daily on the filling of the Holy Spirit to lead a life pleasing and acceptable to God. We must seek Christ's glory, and not our own. We must be open to criticism and willing to see our own shortcomings, to learn from our critics. We must not place our career or studies ahead of our family, but rather be prepared to give up our studies and even our career if necessary for the sake of those we love. We must guard against sin, especially sexual sin, both in thought as well as in deed. We must learn what it means, not merely to do things for God, but to be the person God wants us to be.
Unless we learn to be who God wants us to be, all our vaunted academic achievements will be as wood, hay, and stubble. Our spiritual formation is therefore as vitally important as our academic formation as Christian academics.
In summary, we Christian academics stand on the Church's front-line in one of the most important theaters in the culture war, that of the university. Will you be an effective soldier of Jesus Christ, or will you desert his cause? To be as effective as you can, you need to engage intellectually, not just with your chosen discipline, but with your Christian faith; to strive to integrate your Christian faith with your discipline; and to be mindful of your personal, spiritual formation.[6] May God raise up an army of committed men and women to transform the university and, hence, our culture in such a way that the Gospel may be heard afresh with all of its life-changing power![7]
---