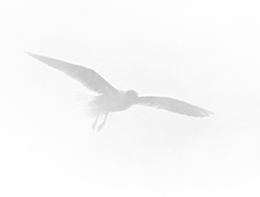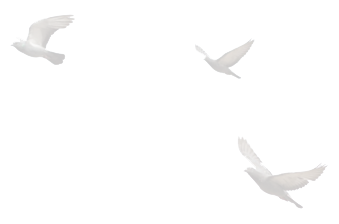 Review of 'Peter Jennings Reporting: Jesus and Paul'
July 23, 2007 Time: 00:37:07
Summary
Review of "Peter Jennings Reporting: Jesus and Paul - The Word and the Witness"
Before I look at what I prepared, I wonder if any of you saw the Peter Jennings special on Jesus and Paul? OK! I see some here with wry grins on their faces. You know, as I watched this I thought it started off really pretty good. You saw people on there like Ben Witherington and N. T. Wright (who were here at the "Set Forth Your Case" Conference with us), as well as Paul Meier who was good. But then also a boat load of Jesus Seminar types and so forth. I actually thought that the part on Jesus was really pretty good. I thought it was balanced. It presented both the revisionist view but then also the traditionalist view, and I thought it was well defended. But the longer the show went on I thought the more it degenerated. When they finally trotted out the Gospel of Thomas, I about threw up my hands at that point because that is a forgery from the second century after Christ. It is not a primary source document.
The other thing that I thought struck me, and that some of you may have wondered about, was how do they know so much about Paul that they claim to know? Where did they get this information about what Paul really thought and these conflicts that he was involved in? You know where they get all this, where all this information comes from? Well, the only source of information we have for Paul is this book – the New Testament! There isn't any other historical source about the life of Paul that sheds any additional information on his life other than what you and I read in the book of Acts and his letters in the New Testament. So all of this is really sort of just reading in between the lines of his own letters and the book of Acts. It is not as though these folks have some kind of additional historical information beyond what you and I have and that you and I can read in our New Testament because this is really all we have. So I think it is well to keep that in mind when these folks present these rather revisionist and odd views of Paul based upon reading things in between the lines.
Let me just say a couple of things. I was astonished when someone like Karen Armstrong interviewed in the film says that the apostle Paul is not interested in doctrine. I about dropped my teeth when I heard that! This is the author of the book of Romans, right?! He is not interested in Christian doctrine? He has written Galatians. Remember, this is a man who, when he writes to his churches (you can read his epistles), the first half of the epistle is always about doctrine. It is about Christian doctrine. Then the latter half of the epistles will be the practical application of that doctrine. So that claim is astonishing just at face value.
One other thing that some of you may have wondered about that I think is just perhaps worth commenting on, and that is the statement over and over again in the film that Paul expected the return of Christ to occur within his own lifetime. You may have wondered why did they say that? Well, where does Paul say that in the New Testament? I can't find at any place in the New Testament that Paul says that he expects Christ to return during his lifetime. What Paul teaches is that the return of Christ is imminent in the sense that we should always be prepared, as Ben Witherington said. Always be prepared. We are living in the last days in the sense that this is the post-Pentecostal period, but how long it will be until Christ returns Paul doesn't say. In fact, we know that Paul was anticipating having future ministry. At the end of the book of Romans he talks about his plans to go on to Spain. Paul was not anticipating that this was all going to end soon. He was anticipating that he would go to Spain and do evangelism and missionary work in Spain. Well, we know he never made it because he was martyred first. He was executed. But Paul was planning for the future.
One additional thing that needs to be said about this, and that is this: Christian doctrine or biblical inerrancy concerns what the New Testament teaches.[1] Even if Paul himself, say, had an anticipation that Christ would return in his lifetime, he doesn't teach that in the New Testament. So to use an analogy. Paul probably believed that the sun goes around the Earth. Living in a pre-Capernican age, Paul probably believed the sun goes around the Earth. But Paul doesn't teach that the sun goes around the earth. You see? So maybe Paul did believe that Christ would come back in his lifetime. I don't know. It is possible. He may have believed that. But he doesn't teach that. So the teaching of the New Testament is that we are living in the last days but we don't know how long that will last. Every generation needs to be prepared for the return of Christ. We always need to be ready to meet the maker when he should return again. But I think that it was a non sequitur. It didn't follow from what Paul says in his letters that what this film was saying about Paul was correct in that regard.
Well, there are many other points that one might raise, but I want to hear if you had any reaction that you wanted to share or ask about.
–
DISCUSSION
Question: [inaudible]
Answer: It certainly was an improvement over the In Search of Jesus that Jennings did a few years ago, wasn't it?
Question: [inaudible]
Answer: Yeah, casting a sort of pall over the whole of their doctrine because they were wrong about this or something.
Question: [inaudible]
Answer: These claims, for example, that he was harsh, again, are based on the writings of the New Testament that you can read yourself and you make up your own mind whether you think this guy was a harsh, mean sort of person. There is nothing here that is an additional source of historical information that you and I don't have and can't read ourselves and haven't been reading. He is thinking there of his letter to the Galatians where Paul is so angry with these pseudo-apostles who are trying to get these Galatian Christians to go back under the law that he says, "I wish that those who want you to be circumcised would mutilate themselves." Which is pretty harsh! He is really angry.
I think here, again, the film kind of distorted things a little bit in that it presented this business about circumcision as being Paul's attempt to say to the Gentiles, "You don't have to undergo this uncomfortable operation." It was basically the pain of having this operation done on men that prompted Paul to say this isn't really necessary. Circumcision was really just a sort of ritual symbol of a much deeper theological issue, and that was: do you need to go under all of the Jewish laws and regulations in order to be saved?[2] What Paul is saying is you are saved by grace through faith. If you wanted to be circumcised and so forth, that is fine, but you should not place that as a precondition for salvation because he says then – read the letter to the Galatians – you have fallen away from grace you who would be under the law. So that was why Paul was so concerned and why he was so upset. He understood that this was really a matter of the doctrine of salvation – again, it shows the idea that he wasn't concerned with doctrine is absurd. He was concerned that those who would think that Jewish observances were necessary to salvation were replacing grace with law and therefore, in effect, making salvation something that is earned by merit. So naturally he is upset.
I think it is important as well in this connection not to equate Paul's opponents with James, and Peter, and John in Jerusalem. He says in Galatians, "They gave me the right hand of fellowship that I should go to the Gentiles and they'll go to the Jews. We agreed on everything." So these Judaizers that he was opposing were not Peter, James, and John. He goes back to Jerusalem near the end of his life when he is arrested. He is received there. The idea that there was this falling out between him and the mother church in Jerusalem is, I think again, a concoction of the critics based on the assumption that these Judaizers that Paul was opposing were representatives of Peter, John, and James, which I don't think they were. Peter, John, and James agreed with Paul and his Gentile mission, but it was these Judaizers that he opposed who were itinerant preachers that insisted on keeping the Jewish law in order to be saved. That is what Paul opposed with the harshest of terms.
Question: [inaudible]
Answer: I hope you understand what she is saying. I think you are exactly right. That was the impression I got from the film as well. That to increase the number of converts you get rid of this uncomfortable, medical procedure.
Question: [inaudible]
Answer: Yeah, for anybody who really reads the letters of Paul and understands them, you know this was all about salvation by grace, unmerited grace of God.
Question: [inaudible]
Answer: Yeah, that is exactly right. What they said in the film – I wrote this down – they said that they had this Jerusalem meeting but then it says the relationship was downhill from there. And I thought, where did they get that idea? You don't get that from Galatians or from the book of Acts. When Paul takes the collection from all the Gentile churches to aid the mother church in Jerusalem because of the difficulty they are going through. He comes back to Jerusalem and he is received with open arms by the church.
Question: [inaudible]
Answer: You make a good point.[3] It was the non-Messianic Jews who didn't believe in Jesus who were angry with Paul bringing a Gentile into the temple precincts. But in the film it said the Jews and the Jewish Christians were the ones who got Paul arrested. And I though, whoa, where did that come from? That little detail was just gratuitous. That was not justified at all.
Question: [inaudible]
Answer: That's a very good point.
Question: [inaudible]
Answer: I noticed that, too. She said Paul didn't think people would be reading these letters in churches. And I thought, what is she talking about? In Colossians, he says, "See to it that you read the letter from Laodicea and have this letter read in their church." He expected these letters to be read aloud in the Christian congregations to which he wrote. He may not have thought two thousand years later, but he certainly did think he was writing authoritative doctrine.
Question: [inaudible]
Answer: Yeah, anyway, you can see in the same way that there is a battle for Jesus, there is also a battle for Paul that is going on now. I think we are winning the battle for Jesus. I think that the presentation in this movie about Jesus was much more favorable than what we had before. Did you notice that even Paula Fredrickson, who was one of the skeptics, saying about the resurrection, she says, "All of the historical evidence attests to the disciples' conviction that they saw Jesus risen from the dead." I couldn't believe that Paula Fredrickson was saying that. That battle is going I think well, and as we continue to do good work I think the battle for Paul should go well as well because the letters are right there. Everybody can read them in the New Testament and form their own judgment.
Let me say one other thing. Ben Witherington was also on the O'Reilly Factor Thursday night. I said something to Ben about it afterward, commented on it. And he wrote. He was very upset in this email. He said, "I want nothing to do with those people ever again." He said, "They told me before I went on, I could not quote the Bible, I could not bring up anything theological, I could not bring up anything spiritual, all I could talk about was the political implications. O'Reilly is either an ultra-left or lapsed Catholic who basically agrees with John Dominic Crossan and said he wouldn't allow me to express my own views on these things." He said, "I'll never go on a program like that again." He was really frosted about it. That, I thought, was interesting. He said it is a shame that O'Reilly is regarded by so many conservative Christians as a kind of champion of the cause. He may politically say some of the right things but on the religious level Ben had a very, very different impression.
Question: [inaudible]
Answer: The film on Jesus and Paul couldn't resist either saying things about the pro-homosexual agenda and other things as well. I noticed that they just couldn't resist getting in the political aspects of that.
Question: [inaudible]
Answer: Peter Jennings, I think, has a real personal interest in these things to begin with.[4] He did the special a few years ago, In Search of Jesus, and now this one. So he obviously, I think, has a real personal interest. But obviously ABC feels that it is going to gain viewers and that the sponsors will make money. And that is very encouraging. I think we can be encouraged that this does arouse interest and arouse discussion, but it is frustrating when you see this misinformation being communicated because it helps to mold our culture's view of Jesus and Paul and us, frankly, in ways that can be negative, I think. That is unfortunate. I am glad it is out there in the public square and being discussed.
Question: [inaudible]
Answer: Let that burning within you motivate you to study, because honestly, as I say, I think it will strengthen your faith. I really do because it really is true that these folks are mistaken. They are in error about a lot of these things. It will strengthen your faith, I think, to see that.
Question: [inaudible]
Answer: I haven't seen that. Someone was just sharing that with me. What was your reaction?
Question: [inaudible]
Answer: I'll have to look at it. Maybe I'll be able to say something next week, but I haven't seen it yet. One thing that you need to be aware of is that half-truths are always the most dangerous because you just distort the truth enough that it sounds plausible. It sounds reasonable. But if you just veer off the trajectory then in time it can lead you to views that are just light years apart. So that is where it requires subtlety and discernment.[5]
Question: [inaudible]
Answer: Thank you. A couple of good resources here would be the book I've referred to before – Jesus Under Fire by J. P. Moreland and Michael Wilkins. It is a very, very fine collection of essays on a popular level. Also, a book by R. T. France called The Evidence for Jesus, which is a very balanced treatment. He talks about the Gnostic gospels, the Nag Hammadi documents, the Apocryphal gospels, and so forth. It is a very, very helpful book by Richard France.
Question: [inaudible]
Answer: I love the quotation that Bryant Wright put up where the girl says, "I didn't know about all these facts. I just had Indiana Jones for my source of information." [laughter] Now she has The DaVinci Code!
Question: [inaudible]
Answer: This is a good point. You are right. It is not just the biblical material that is also being criticized, but there are revisionist views of the early church – that is to say the AD 200s and 300s and 400s – where it is claimed that what we call orthodox Christianity is the group that just sort of happened to prevail and history is always written by the winners and that these other sectarian Gnostic and other weirdo groups just had as much a legitimate claim to be the true Christians and followers of Jesus as did the winning party. There you are definitely quite right about that. That is an issue that also needs to be joined by those who are interested in church history. But I couldn't give you a really good resource on that because that is not an area that I've been interested in and working in. But you are quite right that that is also a battleground.
Question: [inaudible]
Answer: At least in this case, in the Jennings case, he was interviewing bona fide scholars. That is different than Oprah.[6]
Question: [inaudible]
Answer: The great thing about the Paul case, again, is that, as I say, we've got his letters in the New Testament, that is the only source of information that we've all got, and we can read them ourselves just as well as they can, and draw our own inferences. So I'd encourage you to let this be a spur to deeper Bible study.
Question: [inaudible]
Answer: Right. That is using this Greg Koukl technique – isn't it? – of asking questions. That is a great story. What evidence is there that it is the truth? And that puts it back on their shoulders. That is, I think, an excellent point.
Question: [inaudible]
Answer: The only one that I thought of was, as I say, his plans to do missionary work in Spain which would be an enormous undertaking. It is at the other end of the Mediterranean. It would have been a huge project that would have taken years. That was the only one that I could think of. There may be others.
Question: [inaudible]
Answer: I don't know if the rest of you heard that. He was saying the passage where Paul tells the Thessalonians who were thinking the Lord's return was imminent and so were quitting their jobs. He said, no, don't quit, continue to work, and work right up to the end whenever that would come. It is interesting that Paul never makes it clear in his letters that he is saying, "This is going to happen before I die" or "Before you die" or something like that. He never says that. The truth that we are living in the end time means it is the final phase of God's salvation history. A post-Pentecostal phase. But that could to on a long time. Of course, in the Gospels you have several parables of Jesus where Jesus talks about how the master is delayed in his coming, and so the people begin to party, or the virgins waiting for the bridegroom allow their lamps to go out because he is delayed.[7] There are a number of parables where Jesus talks about the length of time and therefore don't cease to be vigilant, and so forth.
Question: [inaudible]
Answer: Yeah, that is true. That is in Timothy. That would be another relevant passage where he actually deals with that problem.
[Closing prayer][8]
---
[1] 5:00
[2] 10:07
[3] 15:02
[4] 20:04
[5] 24:41
[6] 30:02
[7] 35:13
[8] Total Running Time: 36:45 (Copyright © 2007 William Lane Craig)