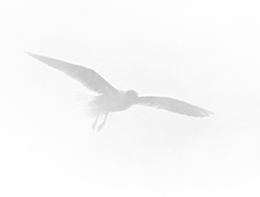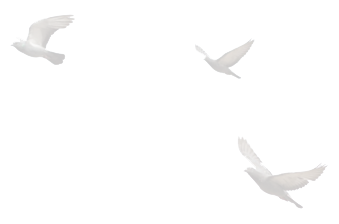 Doctrine of God (part 19)
August 08, 2010 Time: 00:30:40
Summary
I. C. 5. a. (1) (c) Application.
1. Attributes of God
Lecture 19
Application
We have been looking at God's holiness, God's moral attributes. Last time I argued that we should think of God as the paradigm, the locus, the source of all moral value and standards. He is the plumb line that determines good and evil. God's nature is essentially loving, kind, impartial, fair, compassionate, and so forth. God's nature issues necessarily in divine commandments to us as finite moral agents. These constitute our moral duties. Our moral duties are based in God's commands, which are not arbitrary but are necessary reflections of God's essential nature. I argued that that solves the problem about whether something is good because God wills it, or whether God wills it because it is good. The correct answer is to say that God wills something because he is good. He is essentially good, and therefore his nature expresses itself in these commands.
There are three points of application of God's holiness. First of all, it means that we should strive for personal holiness in our lives. Just as God is holy, he has commanded us to be holy. Therefore, we need to make it a focus, an ambition, of our lives as individuals to lead holy lives personally. Here it can be helpful to remind ourselves of how much God hates sin. We tend to trivialize sin and think of it as a minor peccadillo that we might commit and not all that serious or bad. But when you read Scripture and you see how sin flies in the face of God and his very nature – how much he hates sin and is repulsed by it –, it can also help us to be repulsed by our own personal sin. In the book of Revelation 14:18-20 is the terrifying vision of the wine press of the wrath of God, where the wrath of God is metaphorically described as this great wine press that crushes out the grapes of wrath:
Then another angel came out from the altar, the angel who has power over fire, and he called with a loud voice to him who had the sharp sickle, "Put in your sickle, and gather the clusters of the vine of the earth, for its grapes are ripe." So the angel swung his sickle on the earth and gathered the vintage of the earth, and threw it into the great wine press of the wrath of God; and the wine press was trodden outside the city, and blood flowed from the wine press, as high as a horse's bridle, for one thousand six hundred stadia.
That is about 200 miles of blood as deep as a horse's bridle flowing out of this great wine press of the wrath of God. Now that is an image that we don't like to talk about, isn't it? We want to think of the love of God! But the wrath of God is the expression of his holy anger and indignation against sin. We must not trivialize sin. One sin kept Moses out of the Promised Land, you will recall. One sin destroyed Ananias and Sapphira.
The problem is that so often we have great thoughts of ourselves and little thoughts of God.1 Look at Psalms 50:21, where the Lord says, "These things you have done, and I have been silent; you thought that I was one like yourself. But now I rebuke you and lay the charge before you." Here God is saying, "You thought I was like you, and that is why you thought I was silent – because you thought I would just overlook these things as unimportant or trivial." He says, "No! I now rebuke you – I lay the charge before you." These things are not trivial. These things contravene the very nature of God and therefore fly in his face. God cannot tolerate sin. He hates it. His wrath is poured out upon sin. When you think that this is an expression of the holiness of God, then this becomes part of the greatness of God.
In fact, Stephen Davis, who is a Christian philosopher, has written something rather startling on this. This is what he has written on the wrath of God:
I think we ignore the concept of the wrath of God at our own cost. Indeed, I would argue for the radical proposition that our only hope as human beings is the wrath of God. (It is also true, of course, that our only hope is the grace of God, but that is another matter). The wrath of God shows that we do not live, as so many today suppose that we do, in a random and morally neutral universe. God's wrath shows us that right and wrong are objectively real, they are to be discovered, not created. The wrath of God is our only hope because it teaches us the moral significance of our deeds and shows us how life is to be lived.2
That is a profound insight. If you had trouble in the past with God's wrath, perhaps looking at it in that perspective can help you to see it in a more positive light. It shows that right and wrong are real and really matter and shows us how to live.
Of course, it needs to be said that God doesn't hate you – rather, he hates the sin. He hates the sin that stains and mars our lives. But he loves you – he loves you as his child. We must not ever miss that. We must never think that God is somehow hateful of us as his children. He sees us in Christ. But when he sees us destroying ourselves by sin, injuring ourselves – it is like someone cutting or maiming himself. When he sees us engaged in that sort of activity, it hurts God's heart because he knows that this is evil and wrong. He doesn't want us to live that way. We need to remind ourselves of how much God hates sin and of his wrath upon sin. That will help us to look at our own sin with the loathing that we really ought to look at it with.
So when we look at our sin, we should not trivialize it but we should see it as God sees it – as something repulsive and ugly and something to be eliminated from our lives through the sanctifying work of Christ's Holy Spirit within us.
Secondly, it means that we therefore need to live lives without blemish. 1 Peter 1:14-16: "As obedient children, do not be conformed to the passions of your former ignorance, but as he who called you is holy, be holy yourselves in all your conduct; since it is written, 'You shall be holy, for I am holy'." What Peter is saying here is that we are to not be conformed to the lives that we had previously as non-Christians, but now, having come to know Christ, we are to, in all of our conduct, live lives that are without blemish and are free of the taint of sin. This should be our aim in life.
When we do this, this is a way of bringing honor to God. Lives that are lived without blemish, that are lived in a holy manner, honor God.3
1 John 1:5-10 says,
This is the message we have heard from him and proclaim to you, that God is light and in him is no darkness at all. If we say we have fellowship with him while we walk in darkness, we lie and do not live according to the truth; but if we walk in the light, as he is in the light, we have fellowship with one another, and the blood of Jesus his Son cleanses us from all sin. If we say we have no sin, we deceive ourselves, and the truth is not in us. If we confess our sins, he is faithful and just, and will forgive our sins and cleanse us from all unrighteousness. If we say we have not sinned, we make him a liar, and his word is not in us.
Here John is encouraging these Christian believers to walk in the light, not in the darkness. He recognizes that we do have sin in our lives, but the promise in 1 John 1:9 is that God is faithful and just and he will forgive us our sins and cleanse us from all unrighteousness if we confess. If we simply repent of our sins, acknowledge them rather than rationalize them, then God will forgive us and cleanse us from unrighteousness.
1 John 2:3-6:
And by this we may be sure that we know him, if we keep his commandments. He who says "I know him" but disobeys his commandments is a liar, and the truth is not in him; but whoever keeps his word, in him truly love for God is perfected. By this we may be sure that we are in him: he who says he abides in him ought to walk in the same way in which he walked.
The person who truly loves God will allow the life of Christ to shape his own life through the indwelling of the Holy Spirit, to sanctify his life so that he will walk in the light. He will walk in the same way that Christ walked. If you say, "Oh, I love God," but you continue to live deliberately in sin, John says you are lying. This is hypocrisy. Someone who really loves God will keep his commandments and abide in him and walk in the same way that Christ walked. Of course, we can't do this in the strength of the flesh. It can only be through the power of the indwelling Christ within us, as we yield our lives to him and let him live his life through us. We should purpose, in light of God's hatred of sin and in light of his holiness, to lead holy lives ourselves, lives that are without blemish, but of course to confess immediately whenever we stumble.
Number three, holiness is the secret to happiness. If there is one thing that I would covet for those who are young to get from this lesson, it would be this third point. You will save yourself a boatload of heartache and ruin if you will simply learn this secret. Holiness is the secret to happiness. What does Jesus say in Matthew 6:33? "Seek first his kingdom and his righteousness, and all these things shall be yours as well." Jesus says, don't focus on material possessions, food, clothing, length of life, and so forth – he says those aren't the important things. He says seek first God's kingdom and his righteousness, and all these other things will be taken care of; they will be yours as well.
This is such a paradox because people want so desperately to be happy; they want to find happiness. But I have found that happiness is sort of like a will-o'-the-wisp.4 A will-o'-the-wisp is something that when you seek it and you try to seize it, it always eludes your grasp. You can't get it. You grasp for it, and it goes on further. That is the way happiness is. If you seek happiness directly, you never find it. It is sort of like the person who says, "Are we having fun yet?" If you go out with that as your aim, you are not going to have fun. Fun is a byproduct of activity. Happiness pursued directly will always elude your grasp. The secret of the Christian life is that you seek, not happiness in life, but seek holiness. When you do that, all of a sudden you discover that happiness has crept up behind you and is there on your shoulder and that you are leading a tremendously happy life because you have been seeking the holiness of God. This will be true even if that life is punctuated, indeed permeated, with suffering and hardship and failure and trial. Think of the story of Mabel that I read earlier – this woman who lived for 25 years with blindness, deafness, alone and forgotten in a nursing home with cancer eating away her face. Yet she said, "I've lived such a wonderful life, I'm so blessed and I love the Lord so much" because she sought him and his kingdom first, and happiness was the byproduct, despite the misery of her circumstances.
So especially for those who are young, I would encourage you to not seek to be happy in life – seek instead to be holy as much as you can. Try to lead a holy life for God, and happiness will take care of itself. I remember sharing this truth with a young woman who was married to a missionary. They were a young couple in the Lord's service, and she fell into an adulterous affair with a man in the neighborhood, and she wanted to leave her husband. I said to her, "Look at what this verse says: 'Seek first his kingdom and his righteousness.' You need to focus on being holy and pure, and even though you are not happy with your husband, seek for Christ's holiness and then work through these things." But she said, "Well, I just want to be happy," and so she walked away from her husband and her three children and went off with this other man. It was such a tragedy. "Because I want to be happy!" This is the way Hollywood and commercials cater to our self-interest. "You deserve to be happy!" they say, so buy our product, or do this thing, and go for it! But that is not the Christian way of living. The Christian way of living is to strive to be holy, and happiness will be the byproduct of it. I think I can honestly say that in our lives we have proved the Lord over and over again in this respect. As we sought his will and sought to do the right thing, he gave us a tremendous, deep-seated satisfaction and joy in life.
So we need to be reminded of how much God hates sin and of the wrath of God. We therefore need to live lives that are without blemish and are pleasing to him. Those were sub-points under the first point. The second point is that we should understand that holiness is the secret of happiness. I've got one more major application, a more theological point that I think is also wonderful and I don't want you to miss, and it is this: in Christ, God's holiness becomes the source of our justification.
As we saw from talking about the wrath of God, for those who are outside of Christ, the holiness of God is an awful terror. The holiness of God is expressed to those outside of Christ as the wrath of God – this terrifying, horrible image of absolute justice. This holiness is the source of God's justice and wrath upon sin. The holiness of God is something that is terrifying for those outside of Christ. But for those who are in Christ, that very holiness becomes the source of our justification in Christ.
This was Martin Luther's great insight that helped to spark the Reformation.5 As a Catholic monk, Luther was paralyzed with fear of God. He was terrified because of his sin, and everything he did to try to confess, to do penance, to live a righteous life seemed unavailing to him because he knew he could never satisfy the demands of perfect justice. So he felt the wrath and the condemnation of God's justice upon his life as a terrible terror. But what Luther then came to see through his study of the book of Romans was that this justice of God is credited to his account by faith to those who are in Christ, and it becomes the source of our justification and forgiveness.
Romans 1:16-17:
For I am not ashamed of the Gospel: it is the power of God for salvation to every one who has faith, to the Jew first and also to the Greek. For in it the righteousness of God is revealed though faith for faith; as it is written, "He who through faith is righteous shall live."
What Luther came to see was that through faith in God, that very righteousness of God becomes the source of our sanctification and redemption. Paul goes on to write in this wonderful paragraph in Romans 3:21-26 on justification,
But now the righteousness of God has been manifested apart from law, although the law and the prophets bear witness to it, the righteousness of God through faith in Jesus Christ for all who believe. For there is no distinction; since all have sinned and fall short of the glory of God, they are justified by his grace as a gift, through the redemption which is in Christ Jesus, whom God put forward as an expiation by his blood, to be received by faith. This was to show God's righteousness, because in his divine forbearance he had passed over former sins; it was to prove at the present time that he himself is righteous and that he justifies him who has faith in Jesus.
God is himself just, and he justifies him who has faith in Christ Jesus. That, again, – if you have struggled with the concept of God's holiness and wrath – can help you put a positive picture or aspect on this attribute of God. It is the source of your salvation. At the cross, your sin and guilt are placed on Christ, and Christ's righteousness is credited to your account. Your sin imputed to Christ; Christ's divine righteousness imputed to you. So when God looks at you, he sees you clothed in the righteousness of Christ. He sees your account fully credited with all of the righteousness of God himself. The holiness of God is now credited to your account in Christ. So you are completely sanctified and justified before him. God's holiness that once condemned us is the same thing that now saves us, as the righteousness of Christ is imputed to us.
That is the second application that I wanted to make. First was that we should strive for personal holiness in our lives, and the second is that, in Christ, God's holiness becomes the source of our justification. This is a wonderful attribute of God that we don't want to miss. It has tremendous practical application both for our personal living as well as for our salvation.
Discussion
Question: (inaudible)
Answer: Yes, this notion of imputation is very significant. I was talking to an insurance salesman one time about this and about how Christ's righteousness is credited to us. And he said, "Oh, I understand that! That is imputation." And I asked how he knew that. He said they use imputation all the time in the insurance business.6 He said there are certain kinds of insurance policies that if, for example, you loan your car to somebody else and he drives it and gets in an accident, the responsibility is imputed to you as the owner of the car and as the insurance policy holder, rather than to the driver. He understood this concept perfectly. This is a very important theological category in terms of this greatest transaction that has ever taken place in human history. My sinfulness for his righteousness! What a trade!
Question: Can you expound on some of the biblical characters like Samson and David and the tremendous sins that these men fell into. Yet, they are giants of the faith.
Answer: I must say that I have struggled with that myself. When you look at a guy like David – just think if one of our pastoral staff here at church were to do what David did: see a naked woman, kill her husband, and go and commit adultery with her! We would be incensed! And yet this man is regarded as the great champion of the faith. I think the one way I can help to understand this is to realize that these people were trying to live according to God's law without the indwelling of the Holy Spirit. They did not have the Holy Spirit the way we do in a post-Pentecost age. Every Christian is indwelt with the Holy Spirit, and it is only through being filled with the Holy Spirit that we can be sanctified and live the kind of holy life that we've been describing here. But can you imagine what it would be like to try to live according to God's law bereft of the Holy Spirit, if you didn't have the Spirit of God, if you weren't a regenerate Christian? No wonder you would fall into sin! With guys like Samson, the Spirit would come upon these judges to do a great task, but then he would depart again. He would seize them temporarily, and they would carry out some great feat. But it wasn't until Pentecost that the temple of our bodies came to replace the Jewish temple as the permanent place where God himself resides. These monumental failures that you see in the Old Testament need to be looked at in the perspective that these folks didn't have the indwelling of the Holy Spirit in the way that we do.
Followup: I guess it did take quite a bit of faith to go against a giant with a slingshot by yourself.
Answer: Absolutely! They did do these great feats. What is paradoxical is that these great feats are accompanied by these great failures.
Question: Can we take too much license with grace when we start talking about following God's commandments? There seems to be a balance there of grace versus following God's commands and staying away from sin.
Answer: There is definitely a tension here. Some theologians have talked about the idea of "cheap grace." What they mean by that is the kind of attitude towards sin in our lives that says, "Well, God will forgive you – go ahead, it's all good!" That does cheapen grace. It doesn't take seriously the price at which we've been bought, and it is inconsistent with the Scripture we've seen in this lesson. He who claims to love God will walk in the light as Christ was in the light. I am not advocating some kind of a cheap grace. The danger is people who fall into thinking of the Christian life as a life of do's and don'ts and that it is something you have to live according to these rules. That is not right – that leads to a kind of burn out. What we have got to find is the truth about God as this loving, heavenly Father who wants us to live holy, sanctified lives through his indwelling Spirit and power. And that is where the balance is.7
Notes
1 4:55
2 Stephen T. Davis, Risen Indeed: Making Sense of the Resurrection (Grand Rapids: Eerdmans Publishing Co., 1993), p. 166.
3 9:51
4 14:58
5 20:06
6 25:05
7 Total Running Time: 30:39