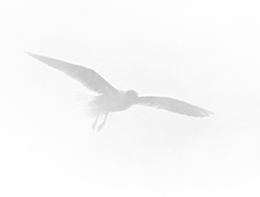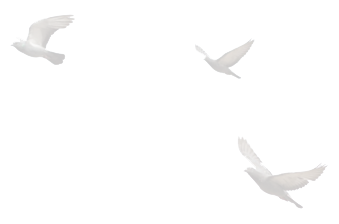 Doctrine of God (part 20)
August 15, 2010 Time: 00:26:04
Summary
I. C. 5. b. Love.
1. Attributes of God
Lecture 20
We want to wrap up our section on the attributes of God. We have been looking at the moral attributes of God, and last time we talked about God's holiness. Today we want to talk about God's love. Let's take our Bibles and look at some of the scriptural data concerning God's love.
First of all, the Bible teaches that God's nature is loving. God is, by his very essence, loving. 1 John 4:7-21:
Beloved, let us love one another; for love is of God, and he who loves is born of God and knows God. He who does not love does not know God; for God is love. In this the love of God was made manifest among us, that God sent his only Son into the world, so that we might live through him. In this is love, not that we loved God but that he loved us and sent his Son to be the expiation for our sins. Beloved, if God so loved us, we also ought to love one another. No man has ever seen God; if we love one another, God abides in us and his love is perfected in us.
By this we know that we abide in him and he in us, because he has given us of his own Spirit. And we have seen and testify that the Father has sent his Son as the Savior of the world. Whoever confesses that Jesus is the Son of God, God abides in him, and he in God. So we know and believe the love God has for us. God is love, and he who abides in love abides in God, and God abides in him. In this is love perfected with us, that we may have confidence for the day of judgment, because as he is so are we in this world. There is no fear in love, but perfect love casts out fear. For fear has to do with punishment, and he who fears is not perfected in love. We love, because he first loved us. If any one says, "I love God," and hates his brother, he is a liar; for he who does not love his brother whom he has seen, cannot love God whom he has not seen. And this commandment we have from him, that he who loves God should love his brother also.
Here John says that the very nature of God is love. It is because of God's love that he sent his Son into the world and that we can love one another. The concept of God in the Judeo-Christian tradition is a wonderful, beautiful concept of an essentially loving God who loves us and sends his Son for us. "Thank God for God!" it has been said – that this is the kind of God whom we worship.
Moreover, secondly, God's love is unconditional. Deuteronomy 7:7-8 where the Lord talks about his love for his people in Israel:
It was not because you were more in number than any other people that the LORD set his love upon you and chose you, for you were the fewest of all peoples; but it is because the LORD loves you, and is keeping the oath which he swore to your fathers, that the LORD has brought you out with a mighty hand, and redeemed you from the house of bondage, from the hand of Pharaoh king of Egypt.
Here the Lord says, "It is not because of anything special about you, Israel, that I chose you and rescued you. It was simply because I love you." God's love is just unconditional and given freely.
In the New Testament, in Ephesians 2:4-5 we read: "But God, who is rich in mercy, out of the great love with which he loved us, even when we were dead through our trespasses, made us alive together with Christ (by grace you have been saved)." There was nothing about us that was lovely, nothing about us that would inspire God to care for us.1 We were dead in sin, but simply because of his great love given to us, by his grace we have been saved.
Finally, let's read Titus 3:3-5 which is one of the richest passages in the New Testament. Titus 3:3 says, "For we ourselves were once foolish, disobedient, led astray, slaves to various passions and pleasures, passing our days in malice and envy, hated by men and hating one another." What a description of the unregenerate man, of the natural man, apart from the grace of God! That is the way we once were, Paul says. But he continues, in Titus 3:4-5: "But when the goodness and loving kindness of God our Savior appeared, he saved us, not because of deeds done by us in righteousness, but in virtue of his own mercy, by the washing of regeneration and renewal in the Holy Spirit."
So there wasn't anything about us that was attractive, anything about us that would compel God to love us; but simply in virtue of his own mercy and loving kindness he saved us. And the word in the Greek for loving kindness here is very interesting. It is philanthropia. It comes from the Greek word philos, which means "love" and then anthropos, which means "man." It means that God loves people, he is a people lover. It is the word, of course, from which we get "philanthropy" and "philanthropist." God is the true philanthropist, according to Titus 3:4, because God is philanthropos – he loves people, – and that is why he saved us. Thus, God's love is unconditional.
Thirdly, God's love is immutable. Jeremiah 31:3 says, "I have loved you with an everlasting love; therefore I have continued my faithfulness to you." This is the way God loves you – with an everlasting love. It is an immutable, unchangeable, and undying love that he has for us.
That is some of the biblical material about God's love. Now what systematic summary might we make of this? We simply want to say that God is a being who is as loving as he is holy. We saw last time how the holiness of God belongs to the very essence of God, who he is. And God's loving kindness is as essential to him and as central to his being as is his holiness. God's love, moreover, is agape love. This is a word in the New Testament that is coined to express an unconditional sort of love. Agape is a love that is freely given without condition. There is nothing that you can do to merit it or earn it – it is simply given in an unconditional way. That is the kind of love that God exhibits.
Christianity presents us, in a sense, with a great paradox. On the one hand, God hates our sin because of his holiness. But on the other hand, God loves the sinner, and he loves the sinner as intensely as he hates his sin. Look at Romans 5:8: "God shows his love for us in that while we were yet sinners, Christ died for us." God's love is not shown to us after we come to Christ, it is shown to us while we were yet sinners, while we were enemies of God – that is when God demonstrates his love for us. While we were yet sinners, while we were still enemies, God demonstrates his love for us. I think we don't understand this type of love. We think surely there has to be some redeeming feature hidden in us that would cause God to love us. And so we will portray man perhaps as a poor lost victim, the little lamb wandering from the fold, and God is going to bring him back. But the true New Testament picture is that man is not some poor lost victim, he is a hateful rebel. He is an enemy of God. He is opposed to God, and yet God loves him and sends his Son to redeem him and bring him to salvation in Christ.2
So the love and the justice of God work together to bring people to Christ. I remember when, as a non-Christian, I first heard the Gospel message. On the one hand, the love of God drew me, as Sandy, who sat in front of me in German class, shared with me that God loved me. That thought was so staggering, so overwhelming, to think that the God of the universe loved me! And yet at the same time, as I read the New Testament and I thought about hell and my separation from God and his wrath upon me, I was terrified because I realized that I was under the condemnation of the holy and righteous God and therefore rightfully condemned by him. I had no trouble at all when I looked at the blackness of my own heart in thinking that God was going to send me to hell. The love of God drew me, but the justice of God impelled me to come to Christ, and both of them cooperated in bringing me to salvation.
What application can we draw of this attribute for our lives today? There are three points. First of all, it implies that we, as Christians, should bathe in the sunshine of God's love for us. God loves us as his children, and we ought to exult in that. In Ephesians 3:14-19, Paul writes,
For this reason I bow my knees before the Father, from whom every family in heaven and on earth is named, that according to the riches of his glory he may grant you to be strengthened with might through his Spirit in the inner man, and that Christ may dwell in your hearts through faith; that you, being rooted and grounded in love, may have power to comprehend with all the saints what is the breadth and length and height and depth, and to know the love of Christ which surpasses knowledge, that you may be filled with all the fullness of God.
Here Paul speaks of the immeasurable, unfathomable love of Christ – the infinite breadth and length and height and depth of the love of Christ that is ours. We ought to exult in that and relish it. Remember we saw in 1 John 4:18 that there is no fear in love. We need not fear God anymore, in the sense of thinking he is some tyrant, some wrathful person, that has it out for us. God is on your side, he loves you, and he wants the best for you.
The Scripture teaches that there is now no separation between us and God's love. Romans 8:35-39 says:
Who shall separate us from the love of Christ? Shall tribulation, or distress, or persecution, or famine, or nakedness, or peril, or sword? As it is written,
"For thy sake we are being killed all the day long; we are regarded as sheep to be slaughtered."
No, in all these things we are more than conquerors through him who loved us. For I am sure that neither death nor life, nor angels nor principalities, nor things present nor things to come, nor powers, nor height nor depth, nor anything else in all creation, will be able to separate us from the love of God in Christ Jesus our Lord.
There is really only one thing that could separate you from the love of God. There is nothing else that can do it. The only thing would be yourself, by turning your back on it and rejecting it and separating yourself from the love of God. In the little epistle of Jude there is an exhortation that is given that, I think, we'd do well to heed. Jude 21: "Keep yourselves in the love of God." We need to be earnest about walking with the Lord day by day and keeping ourselves in the love of God so that we don't fall away.
You remember in Revelation 2:4-5 the rebuke to the church in Ephesus was that they had left their first love.3 It said they did many good things, and they had many good qualities, but God had this against them – they left their first love, and therefore they needed to repent and do again the works they did at first. We need to, as Jude says, keep ourselves in the love of God and remind ourselves of God's love for us and make sure we are walking in that love.
Secondly, God's love is the basis for self-love. In today's society, so many people struggle with feelings of inadequacy and inferiority and worthlessness. We find it hard to believe many times that we are really worth anything. And yet, that is a denial of God's love for you. God's love is the basis for self-love. Because God loves you so much, you are worthy. We saw in our discussion of divine omniscience that God knows everything about us and yet he still loves us. Remember we said there are no skeletons in the closet that he might discover that would cause him to cease to love you, nothing in the future that you might do that would impair his love for you. He knows all about us, all of our weaknesses and all of our sinfulness, and yet he loves us unfailingly. Therefore, we can love ourselves and accept ourselves because God does, and we are righteous and redeemed in him.
Finally, thirdly, God's love is the basis for love of others. We saw this in 1 John 4:19-21 where John says,
We love because he first loved us. If anyone says, "I love God," and hates his brother, he is a liar; for he who does not love his brother whom he has seen cannot love God whom he has not seen. And this commandment we have from him, that he who loves God should love his brother also.
It is on the basis of God's love for us that we then can allow that love to flow through us to others and gives us a basis for loving them.
In all of these ways the love of God is something that ought to characterize our lives as Christians. We should bathe in his love, exult in his love for us, and it ought to help us see ourselves properly as God sees us and then, in turn, to share his love with others.
In conclusion to this section, what a God God is that we worship as Christians! He is not only infinite, self-existent, necessary, eternal, omnipresent, and immutable, but he is also personal, omniscient, omnipotent, holy, and loving. This is the God that we, as Christians, adore and worship. Before creation ever began and there was only God and no universe at all, God knew you and loved you and planned to take on human form to redeem you and bring you into a love relationship with himself forever. The infinite God of the universe loves you that much! What a glorious truth!
So we come back to the words of Charles Spurgeon with which we began this section:
The proper study of a Christian is the Godhead. The highest science, the loftiest speculation, the mightiest philosophy which can ever engage the attention of a child of God is the name, the nature, the person, the work, the doings, and the existence of the great God whom he calls his Father.
Discussion
Question: You set up a logical dilemma for me. Either God loves the Egyptians or his love is conditional. Did God love the Egyptians?
Answer: Yes, I do think God did love the Egyptians. In the Old Testament it talks about how God has a plan for these non-Jewish nations to be blessed by God and to be prospered by God. But it will be done through the agency of Israel. Israel is his special elect people through which he will work in the special covenant relationship; but certainly God loves non-Jews. You see that demonstrated throughout the Old Testament – for example, his sending Jonah to Nineveh, a non-Jewish city.4 Jonah did not want to go, but God said, "There are 200,000 people in that city that don't know their left hand from their right – shouldn't I have compassion on them?" You are quite right that God does have a special relationship with Israel, but Israel is the vehicle through which blessing will come to the whole world.
Question: You mention that people were nothing, but yet God calls us the crown of his creation. The Hebrews were the least of all people, but yet the apple of God's eye. So by being the apple of God's eye, doesn't that give them some special worth?
Answer: I think that the worth does result from his selecting them. But you do make a good point about mankind as the crown of creation, and I don't want to minimize that. I do not want to say that people are of the value of stones or animals. We are created in the image of God. Remember when we looked at the section on the Doctrine of Man [Series I]. We saw that we are God's representatives on Earth and that as such we are finite persons just as he is personal and therefore capable of having a relationship with him. I do want to affirm the intrinsic value of humanity in that sense of being created in the image of God; but fallen man in sin is ugly and misshapen and dark, and that is what I meant when I said that there isn't anything lovely or attractive about fallen man that should compel God to love him. Natural man deserves the justice of God and not his mercy.
Followup: How do we look at the tension between the two? John the Baptist told his fellow Hebrews that God could raise up these stones – they were beginning to have pride in their choseness and their special place and relying upon that and not on a relationship with God.
Answer: Certainly there is no room for pride. Paul talks in Romans about how Gentiles have been grafted into the olive tree, which symbolized God's elect in Israel. And he said, "Don't boast, it is only because of faith you were grafted in – you will be broken off, too, if you apostatize the way Israel did." So there is no ground for boasting, just for thanks.
Question: My problem with this love relationship with God is that I don't comprehend what true love is. I love my child, and if my child has a problem that I could fix, I would fix it. I don't understand love like God understands love.
Answer: I do think that God's love is the true paradigm for love. The attitude that you actually expressed, I doubt that you really believe that – if your child has a problem, you will fix it – because what that leads to is a doting parent who spoils the child and never allows the child to become a responsible adult. Those are the kinds of parents that still have kids in their twenties living at home, mooching off of the parents, because they haven't had the tough love to move them out and become adults. There are times that tough love requires you to allow your loved one to go through hardship and pain and suffering because that is part of moral maturity. God is not interested in just having us be spoiled children. He wants to bring us to moral maturity. My doctoral mentor, John Hick, put it very nicely when he said that people think that we are God's pets and that God's job is basically to make a nice terrarium for his pets. On the Christian view, that is false. We are not God's pets. God is in the process of educating us morally to become Christ-like, mature people, and that will involve discipline and suffering and failure and hardship, and that actually is the better part of love. You may be quite right that it is difficult to understand, but I think when you reflect on it, it is true. We see that in our own children.
What we will do next time is turn from the attributes of God to a study of the doctrine of the Trinity. The scripture teaches not merely that God is personal, as we have already seen, but that God is tri-personal. He is three persons. This doctrine serves to differentiate Christianity from other monotheisms like Judaism and Islam, which are unitarian rather than trinitarian in their theology. This will be a vital part of understanding the doctrine of God and, when commending our faith to other monotheists who are not trinitarians, we need to be able to explain why we believe that God is three-in-one and how that makes sense.5
Notes
1 5:03
2 10:19
3 15:03
4 19:56
5 Total Running Time: 26:04