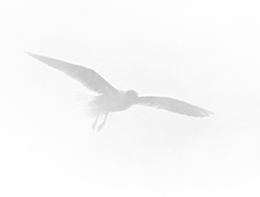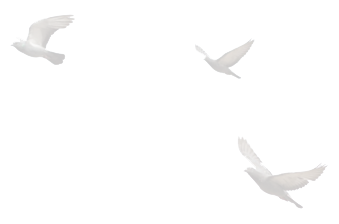 Doctrine of the Last Things (Part 9)
September 02, 2014 Time: 00:31:57
Practical Application of the Second Coming of Christ / The Millennium
Application
We come now to the end of our discussion of the return of Christ, and now I want to say what application this has to our lives. What should be our response to what we've learned about the Second Coming of Christ? I think that this doctrine has considerable practical application in our lives.
1. It is a call to moral living; a call to holiness. This contrasts with what we saw last time about the imminent potential apocalypse predicted by physical eschatology. There you will remember Adams and Laughlin said that preparation is as impossible as it was futile. There is nothing you can do to prepare for this imminent apocalypse and it wouldn't do any good if you could. By contrast, the coming of Christ is an incentive to moral and holy living so that we will be ready to meet the Savior whenever he should return. 2 Peter 3:11-14 – this is right after that passage that we read last time about the coming of the Day of the Lord and the destruction of the present heavens and Earth. Peter says,
Since all these things are thus to be dissolved, what sort of persons ought you to be in lives of holiness and godliness, waiting for and hastening the coming of the day of God, because of which the heavens will be kindled and dissolved, and the elements will melt with fire! But according to his promise we wait for new heavens and a new earth in which righteousness dwells.
Therefore, beloved, since you wait for these, be zealous to be found by him without spot or blemish, and at peace.
So the doctrine of the Second Coming of Christ ought to be an incentive for us to live lives that are holy and blameless without spot and to be at peace with ourselves, with others.
Paul emphasized the same thing in Romans 13:11-14. We've seen much of what Paul had to teach about the Second Coming of Christ, and he draws a similar application in Romans 13:11-14. Paul says,
Besides this you know what hour it is, how it is full time now for you to wake from sleep. For salvation is nearer to us now than when we first believed; the night is far gone, the day is at hand. Let us then cast off the works of darkness and put on the armor of light; let us conduct ourselves becomingly as in the day, not in reveling and drunkenness, not in debauchery and licentiousness, not in quarreling and jealousy. But put on the Lord Jesus Christ, and make no provision for the flesh, to gratify its desires.
So Paul also emphasizes that as the coming of Christ approaches this is all the more incentive to put off these sinful works of darkness and to live lives that are honoring to Christ.
Finally, the apostle John says the same thing. 1 John 3:2-3. John says,
Beloved, we are God's children now; it does not yet appear what we shall be, but we know that when he appears we shall be like him, for we shall see him as he is. And every one who thus hopes in him purifies himself as he is pure.
This is very much in contrast to the apocalypse that may be predicted in physical eschatology.[1] The end of the world and the return of Christ that we await is one for which considerable preparation is possible and far from futile. We want to be found living lives that are honoring to Christ when he returns.
2. The return of Christ is an incentive to be engaged in fulfilling the Great Commission. Jesus gave to his disciples the command to go throughout the world and evangelize and disciple the nations. This is called his Great Commission. In Matthew 28:19-20 Jesus says,
Go therefore and make disciples of all nations, baptizing them in the name of the Father and of the Son and of the Holy Spirit, teaching them to observe all that I have commanded you; and lo, I am with you always, to the close of the age.
Here Jesus talks about his Second Coming. He will be with us until the close of the age – the end of the world – when he returns again. Meantime, we are to be preoccupied with fulfilling this Great Commission of making disciples of all the nations. This is the work that is given to us to do until Christ returns – not just to live life enjoying ourselves or fulfilling other obligations, but first and foremost to be engaged in the work of the Great Commission.
Jesus himself said something like this in John 9:4. Jesus says, "We must work the works of him who sent me, while it is day; night comes, when no one can work." When either our own death comes or when Christ returns and brings about the end of the world, it will be too late then to be doing the work that the Father has given us to do. We still have time to be engaged in fruitful ministry, fruitful labor, for Christ until he returns. So we ought to be involved in fulfilling this Great Commission that he has given to the church.
3. Finally, the doctrine of the Second Coming of Christ is the basis for our hope. It is the church's hope toward which we press. Titus 2:13 refers to "awaiting our blessed hope," – and what is that? – "the appearing of the glory of our great God and Savior Jesus Christ." So this is the church's hope, our blessed hope – the appearing of our great God and Savior Jesus Christ. So we ought not to think about the end of the world or the return of Christ with fear or anxiety or trepidation. On the contrary, this is what we hope for; this is what we long for – the return of our great God and Savior Jesus Christ.
Look also at Romans 8:22-25. Paul says,
We know that the whole creation has been groaning in travail together until now; and not only the creation, but we ourselves, who have the first fruits of the Spirit, groan inwardly as we wait for adoption as sons, the redemption of our bodies. For in this hope we were saved. Now hope that is seen is not hope. For who hopes for what he sees? But if we hope for what we do not see, we wait for it with patience.
Here Paul talks about how the whole creation and we ourselves groan and yearn.[2] What for? For the redemption of our bodies; that is, the resurrection of our bodies. We have the first fruits of the Spirit – we are born again spiritually; our spirits are born anew – but as Paul says elsewhere, we have this treasure in earthen vessels. That born again spirit resides in an earthly mortal body that is still affected by sin and corruption and death. We groan as we await the redemption of our bodies – the ultimate resurrection which, as we saw, Paul believed would come on that day when Christ would return and the dead would be raised.
Look at 1 Corinthians 16:22 as well. This is a wonderful verse. In the second part of verse 22 we see here the early church at prayer. Paul says, "Our Lord, come!" In the Greek this is the word maranatha. It is a transliteration of Aramaic – marana tha – which means "Our Lord, come." It is the original language of the mother church in Jerusalem. This isn't the language that they spoke in Corinth in Greece. Paul is passing on here the language of the earliest Christians in Jerusalem. What were they praying for? Praying for the return of Christ – our Lord, come!
This same prayer is to be found in Revelation 22:20. "He who testifies to these things says, 'Surely I am coming soon.'" John's response is, "Amen. Come, Lord Jesus!" So just as in 1 Corinthians 16:22 we have that early prayer, "Our Lord, come!" Here John prays, "Come, Lord Jesus!" So this is our hope. This is our hope toward which the church presses, the hope that we long for and should give our lives an optimism and buoyancy because of the hope that we do have.
So I think that the doctrine of the Second Coming of Christ has tremendous practical implication. It is an incentive to moral living, a call to be involved in the work of fulfilling the Great Commission (making disciples of all the nations), and it gives us hope beyond the shortcomings and finitude of human existence.
Discussion
Question: In Revelation, right before the one you quoted, it looks like there is a play on words for "come." It is saying in verse 17 that he is saying "come" and then he is talking to other people to come and accept Christ. So he asks for God to come into them as they accept him.
Answer: Let me read the verses that you are referring to. It is beautiful.
The Spirit and the Bride say, "Come." And let him who hears say, "Come." And let him who is thirsty come, let him who desires take the water of life without price (Revelation 22:17).
That is this wonderful invitation to come to Christ. Then the final prayer of the book and of the New Testament is "Come, Lord Jesus." That is very nice. Yes.
Question: I want to commend you for defending the doctrine of the Second Coming. The delay obviously produces in some people skepticism, apostasy, or at least complacency and apathy. I think you probably talked about 2 Peter 3 that you mentioned today and how there will be people who say, "Where is the promise?" One thing Peter says is that people who say that forget that there were previous delays in the fulfillment of God's promises.[3] The passage that I wanted to mention which seems to me that speaks to this also is Hebrews 11 which is the faith Hall of Fame chapter. Twice in that chapter it says that these famous believers in the past "died without receiving the promise."
Answer: Hebrews 11:13 says, "These all died in faith, not having received what was promised, but having seen it and greeted it from afar, and having acknowledged that they were strangers and exiles on the earth."
Followup: The other is verse 39.
Answer: Hebrews 11:39-40, "And all these, though well attested by their faith, did not receive what was promised, since God had foreseen something better for us, that apart from us they should not be made perfect."
Followup: What is striking to me is that all of these people did receive benefits from God. If you read the chapter it says in some cases there were resurrections, healings, and other benefits. Yet the ultimate promise they did not receive. I think we are in the same situation where we are called also to be faithful.
Answer: Amen. Very good. Thank you.
Question: The millennial Kingdom – could you just talk about that for a minute?
Answer: [laughter] That is a wonderful segue to what I was going to say.
You will notice I haven't said anything about the millennium. That is because this is not something that I've studied, and therefore have little to say about it because I simply haven't worked on this. However, I thought as a kind of bonus I would share a few thoughts about the subject of the millennium during the remainder of the class. That wasn't a plant, that segue! [laughter]
Question: You had mentioned the Great Commission. Can you address what the Second Coming of Christ means for the urgency of sharing the Gospel?
Answer: I guess I would say that it would involve urgency only for those who are living in the generation in which Christ actually does return. But it wouldn't supply urgency for those who will die before Christ returns. In that case it would be their own impending death that makes it urgent that one be involved in sharing the Gospel. But because we don't know when Christ returns, we don't know if we are living in the last generation or not. Therefore, we should conduct ourselves as though Christ could return at any time. But I would see the urgency of evangelism as arising more from a person's own mortality that is so frail and a person could walk out of here and be dead by this afternoon. Just this week, Jan was telling me about a story she heard on the news here locally. A policeman said he was called to the scene of an accident that was the most grisly he'd ever seen. Two teenage kids in a truck lost control of the truck and struck a man mowing his lawn and killed him. We thought, "How uncertain life is!" You can imagine this fellow saying to his wife, "I'm going to go out and mow the law." And he never came back. He was going to die. I think that frailty and mortality is something that gives more urgency than the idea that Christ might come again. Nevertheless, given the Great Commission, we are to be engaged in the work of discipleship until Christ comes back.
Question: Just a quick comment. I always read this hope as something in the way that we do – "Gee, I hope it happens. I am not sure it will happen. I just hope it happens." But that is not the proper understanding of this word "hope."
Answer: No, no, that is right. I totally agree with what you are saying. This doesn't mean "hope" in the sense of, "Gosh, wouldn't it be nice. Probably not, but, it would really be great." No, no. This is an idea of something that is assured, isn't it?[4] We are assured that Christ will come again and destroy this universe and establish a new heavens and new Earth. But it is the hope in the sense that it is the hope of deliverance, redemption, resurrection, freedom from sin, and of Christ's Kingdom. This is not at all an expression of uncertainty, but rather that for which you long and look toward. That is a good point to make.
Question: I was wondering whether the Second Coming of Christ is in a physical time and physical space or is it just this reality of God with us being played out on a large scale?
Answer: I think I've already addressed that before. I don't want to go back over it again. Look at the notes on what I said previously about the nature of the return of Christ. I don't think that it does justice to this doctrine to simply interpret it as a sort of maximization of God's indwelling in his people or in his church until everything is fully submitted and related to him. The passage we just read from Romans makes it so clear, I think. Paul is looking for a physical redemption of this sin-infected cosmos and the resurrection and redemption of our bodies. It is a very physical thing, and it will involve the personal return of Christ in a physical way, I think, to this Earth. I just don't think you can do justice to this by reducing it to what you called the Emmanuel factor. That certainly is there in that we are related to God, we are indwelt by him (though that is very different from Jesus – he was God incarnate, not simply indwelt by God). We have the Holy Spirit dwelling within us. But as Paul says, we have the first fruits of the Spirit, we have this treasure in earthen vessels, but what we wait for and long for is the redemption of our bodies which will be the completion of Christ's work. That will come at the personal return of Christ.
The Millennium
That also relates to the subject of the millennium because what you were describing could sound a little bit like one version of the millennium – maybe an amillennial view or something of that sort. So let's turn to that subject. As I say, this is not something that I've studied in any depth, but what I am going to do here is lay out for you some alternative positions and arguments pro and con which are reviewed very nicely in Wayne Grudem's one volume Systematic Theology, in part seven on the doctrine of the future.
The subject of the millennium is mentioned in Scripture in Revelation 20:1-10. Let's read that passage.
Then I saw an angel coming down from heaven, holding in his hand the key of the bottomless pit and a great chain. And he seized the dragon, that ancient serpent, who is the Devil and Satan, and bound him for a thousand years, and threw him into the pit, and shut it and sealed it over him, that he should deceive the nations no more, till the thousand years were ended. After that he must be loosed for a little while.
Then I saw thrones, and seated on them were those to whom judgment was committed. Also I saw the souls of those who had been beheaded for their testimony to Jesus and for the word of God, and who had not worshiped the beast or its image and had not received its mark on their foreheads or their hands. They came to life, and reigned with Christ a thousand years. The rest of the dead did not come to life until the thousand years were ended. This is the first resurrection. Blessed and holy is he who shares in the first resurrection! Over such the second death has no power, but they shall be priests of God and of Christ, and they shall reign with him a thousand years.
And when the thousand years are ended, Satan will be loosed from his prison and will come out to deceive the nations which are at the four corners of the earth, that is, Gog and Magog, to gather them for battle; their number is like the sand of the sea. And they marched up over the broad earth and surrounded the camp of the saints and the beloved city; but fire came down from heaven and consumed them, and the devil who had deceived them was thrown into the lake of fire and sulphur where the beast and the false prophet were, and they will be tormented day and night for ever and ever.
Here is described this thousand year period of the reign of Christ and of his saints on Earth after which then Satan will be released and there will be a final cataclysmic conflict.[5] Then people will go into the eternal state.
In church history there have been at least three broad views on this passage about the millennium.
The first view we could call amillennialism. This would be the view that Revelation 20:1-10 isn't to be interpreted literally as describing some sort of future thousand year reign of Christ with the saints on Earth. Rather, many amillennialists would take it to simply describe the present church age. On this view, at the end of the church age when Christ returns then there will be a judgment of the wicked and the just. But the return of Christ will not be something that precedes the establishment of this literal earthly thousand year reign of Christ.
The second view is premillennialism which holds that there will be a return of Christ prior to a literal thousand year reign of Jesus on the Earth. This is often referred to as chilianism from the Greek word for one thousand. Chilianists are those who believe in a literal thousand year reign of Christ on the Earth – an earthly Kingdom. Traditionally in church history, those church fathers and others who have been chilianists and believed in a literal millennium have taken the view that there will be a return of Christ such as we have described already prior to the establishment of the millennium and then the reign of Christ on Earth will follow. After that will be the final judgment of Satan and then the judgment of the world.
Those who hold to a rapture theology add an additional wrinkle to classical premillennialism by positing another return of Christ prior to the Second Coming in order to evacuate the church out of the tribulation. Christ will come and will snatch believers out of the world before the tribulation begins. Then at the end of the tribulation he will come again and establish his earthly Kingdom for a thousand years. It is important to recognize therefore that premillennialism is not bound up with rapture theology. Until the early 1800s premillennialists didn't hold to rapture theology. So the issue of the millennium is independent of your rapture theology. Whether you believe in a rapture or not, you still might be a premillennialist, thinking that after Christ comes again he will establish an earthly Kingdom.
Finally, the third broad perspective would be postmillennialism. Postmillennialism holds that Christ will return after the millennium. The millennium is actually describing the triumph of the church as the Gospel spreads to all nations and this great harvest comes into the Kingdom, and God's Kingdom is established on Earth through the preaching and the dissemination of the Gospel to all nations; in effect the fulfillment of the Great Commission. Then Christ will return after that.[6]
So we have three different perspectives on the subject of the millennium. One of them takes it literally, the other two do not. What we will do next time is look at some of the arguments pro and con that have been offered for each of these three views.
Discussion
Question: For postmillennialism, would it mean that the Second Coming of Christ would be in 1000 AD?
Answer: No, because on this view it isn't a literal thousand year period. It is the church age, if you will. This will continue as the Great Commission is eventually fulfilled, the church will ultimately triumph and the knowledge of God will be spread throughout the world. So it is not a literal thousand year period. It is in that sense symbolic.
For both the amillennialist and the postmillennialist, this thousand year figure should not be pressed for literal truth. It is symbolic.
As I say, what we will do next time is look at the arguments for and against these various perspectives on the millennium.[7]
---
[1] 5:12
[2] 10:05
[3] 15:02
[4] 20:01
[5] 25:50
[6] 30:11
[7] Total Running Time: 31:56 (Copyright © 2014 William Lane Craig)