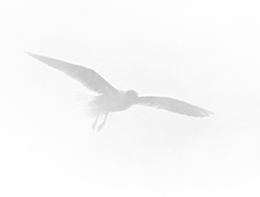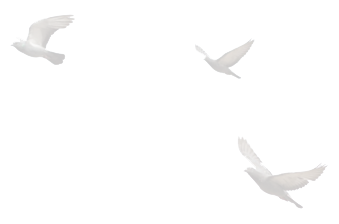 Absolute creationism and divine conceptualism: A call for conceptual clarity
William Lane Craig
Used by permission of Philosophia Christi 19 (2017): 432-8.
Summary
The contemporary debate over God and abstract objects is hampered by a lack of conceptual clarity concerning two distinct metaphysical views: absolute creationism and divine conceptualism. This confusion goes back to the fount of the current debate, the article "Absolute Creation" by Thomas Morris and Christopher Menzel, who were not of one mind concerning God's relation to abstract objects. Confusion has followed in their wake. Going forward, theistic philosophers need to distinguish more clearly between a sort of modified Platonism, according to which abstract objects depend ontologically on God, and a sort of divine psychologism, according to which objects typically thought to be abstract are, in fact, concrete mental entities of some sort.
I have elsewhere drawn attention to a terminological ambiguity with respect to absolute creationism and theistic activism which threatens to obscure the distinction between these two positions in contemporary discussions of Platonism and God's relation to abstract objects.[1] To make matters worse, a similar ambiguity exists with respect to absolute creationism and divine conceptualism, though in this case the confusion is not terminological but conceptual. The difference between absolute creationism and divine conceptualism with respect to putative abstract objects like mathematical objects, propositions, properties, possible worlds, and so forth, is often not clearly conceived, with the result that the theist's alternatives are obscured in contemporary discussion.
The font of contemporary absolute creationism is Thomas Morris and Christopher Menzel's seminal article "Absolute Creation." The aim of Morris and Menzel's article is to defend God's absolute creation of all things, including abstract objects. Thus, they describe the problematic they wish to address as follows:
The apparent conflict is between what is arguably the central idea of the theistic tradition, the idea of a God as absolute creator of everything which exists distinct from him, and the characteristic, metaphysically powerful claim of present-day Platonism that there are strong theoretical reasons for recognizing in our ontology . . . a realm of necessarily existent abstract objects, objects so firmly rooted in reality that they could not possibly have failed to exist—such things as properties and propositions.[2]
To this paragraph is appended the endnote:
Henceforth, we shall use the term 'Platonism' to refer to the view that abstract objects such as properties and propositions have objective ontological status. Many Platonists understand their position to entail that these objects are metaphysically and causally independent entities. We hope to show that such independence need not be thought to follow from even the strong form of abstract object realism which holds these entities to have the modal status of necessity.[3]
It is evident that Morris and Menzel take contemporary Platonism to be a strong form of abstract object realism and that they want to modify Platonism only to the extent that abstract objects lose their independence of God. So they say, "It will be our claim that a strongly modalized Platonism and a theism stressing absolute creation are indeed consistent, and can be integrated together into what may be the most powerful, comprehensive theistic metaphysic that can be constructed."[4] So on the view of absolute creation "necessarily existent abstract objects. . . are not self-existent entities," since they are caused by God to exist.[5]
Morris and Menzel's commitment to the reality of abstract objects thus appears to be unequivocal. Indeed, to deny that propositions, properties, and so forth are abstract objects would subvert their entire project of integrating contemporary Platonism with theism. Absolute creationism is thus a theistic version of abstract object realism.
It is ironic, then, that it is not entirely clear that Morris and Menzel really are absolute creationists. For they fail to distinguish clearly absolute creationism from another realist view which we may call divine psychologism or divine conceptualism. This view is a non-Platonic realism which substitutes God's thoughts in the place of abstract objects. Objects normally thought to be abstract, such as mathematical objects, propositions, properties, and so on, are taken to be, in fact, divine thoughts of various sorts. Although philosophers generally consider Gottlob Frege to have dealt the death blow to a conceptualist form of realism, Frege's objections to human psychologism—such as the intersubjectivity, necessity, and plenitude of mathematical objects—do not touch divine psychologism.[6] With the late twentieth century renaissance of Christian philosophy divine conceptualism is once more finding articulate defenders.[7]
Although Morris and Menzel aspire to enunciate an integrated view of Platonism and theism, when it comes to explicating their view, they seem to slide unconsciously from absolute creationism into divine conceptualism. Consider, for example, their view of properties and relations. Their claim that "all properties and relations are God's concepts, the products, or perhaps better, the contents of a divine intellective activity, a causally efficacious or productive sort of divine conceiving"[8] can, I think, be given a Platonist interpretation, since concepts and the contents of divine thinking are plausibly construed to be abstract objects. But Morris and Menzel proceed to describe concepts in concrete terms: "Unlike human concepts, then, which are graspings of properties that exist ontologically distinct from and independent of those graspings, divine concepts are those very properties themselves; and unlike what is assumed in standard Platonism, those properties are not ontologically independent, but rather depend on certain divine activities."[9] This passage is messy. Human concepts are said to be mental events of a certain sort, "graspings," which suggests that concepts are thoughts, not abstract objects. We have, for example, a thought of redness, which is a grasping of an abstract property. So are God's concepts divine graspings? If so, then properties and relations are divine graspings or thoughts. Properties and relations are said to be identical with divine concepts. But if concepts are divine thoughts, then Platonism has been sacrificed.
When it comes to propositions, Morris and Menzel explicitly affirm the identity of propositions with God's thoughts: "in the way in which we characterize properties as God's concepts, we can characterize propositions as God's thoughts."[10] This is a typical conceptualist affirmation; but then they go on to affirm, "So the existence of propositions as well derives from an efficacious divine conceiving."[11] One should have expected a conceptualist to say that propositions are a divine conceiving, not that they derive from it. Nevertheless, Morris and Menzel do seem to identify propositions with divine conceivings, for they explain, "The number 2, the number 4, the relation of addition, and that of equality are all divine concepts, all products of the divine conceiving activity. The existence of the proposition that 2+2 = 4 is thus the existence of a divine thought."[12] Here abstract objects like propositions and mathematical objects seem to be replaced by divine thoughts.
Since we are dealing with the work of living authors, we have the luxury of asking them what they meant to affirm. So I asked Morris and Menzel respectively which view they meant to defend:
(1) a sort of modified Platonism, according to which abstract objects exist but are caused by God's intellective activity,
or
(2) a sort of divine conceptualism, according to which objects usually thought to be abstract are really thoughts in God's mind.
Menzel was clear: "Tom and I definitely had (2) in mind, with the qualification that, like (1), we also thought of their existence as caused by God's intellective activity."[13] But Morris recalls that he had not clearly distinguished the two views in his thinking at the time:
As I recall, it was a tendency toward Platonism regarding the metaphysics of mathematics and a wonder as to how that squared with a really stringent and comprehensive view of creation from the point of view of Anselmian theism. . . . I hadn't at the time even pondered much the divine conceptualist tradition, the 'ideas in the mind of God' work that had come before.

But then, what we came to sort of put a new spin on that, almost a reification of the divine ideas of this sort, along with a committed creation framework underlying it, where the concept of creation would perhaps do more work than it had hitherto been asked to do.[14]
Whatever Menzel's personal views may have been, the ambiguities and apparent contradictions suggest that Morris had not clearly differentiated absolute creationism from divine conceptualism. We see the conflation of the two views in Morris' "Introduction" to his Anselmian Investigations, where the article was reprinted: "We suggest that a thoroughly theistic ontology is possible which sees even the realm of necessarily existing abstract objects as dependent on God. The picture we adumbrate is a modally updated version of an ancient Augustinian view."[15] The first sentence is an expression of absolute creationism, the second of divine conceptualism.
Morris and Menzel's failure to distinguish clearly between absolute creationism and divine conceptualism has spawned confusion in the ranks of subsequent philosophers.[16] For example, in an important recent symposium Greg Welty, a divine conceptualist who identifies propositions and possible worlds with divine thoughts of various sorts, risks misleading his readers by affirming that "Abstract objects (AOs) exist" and that "AOs are necessarily existing, uncreated divine ideas that are distinct from God and dependent on God."[17] As a form of non-Platonic realism about propositions, possible worlds, and so forth, divine conceptualism denies that abstract objects exist. Only in a footnote do we learn that Welty is speaking merely "functionally" when he affirms that abstract objects are divine ideas.[18] What he really wants to say, then, is that there are no abstract objects and that propositions and possible worlds are thoughts which God has. Properly speaking, there are, despite his asseverations, only concrete objects according to Welty's view, some of which are mental, rather than physical, in nature. Divine conceptualism, though a form of realism, is also a form of anti-Platonism.
Worse, Paul Gould and Richard Davis take absolute creationism to hold that God's thoughts literally are abstract objects, a view which they endorse.[19] On this interpretation God's thoughts are not concrete events but are abstract objects. Unfortunately, as Welty observes, this saddles the absolute creationist with a view which seems obviously wrong:
Gould/Davis's conception of 'divine-mental-events-as-abstract-objects' pits them against what is widely seen as traditional ontological constraints on AOs. . . . Gould/Davis hold that something most everyone else thinks are paradigmatically concrete objects (mental states) are really AOs.[20]
Our thoughts are certainly not abstract objects. It seems bizarre to think that one of God's thoughts, on the other hand, could be an abstract object.[21] Their causal efficacy alone will preclude their being thus classified. So according to absolute creationism, in contrast to divine conceptualism, things like propositions and properties are not God's thoughts but are abstract objects which are the causal products of, and not identical with, God's intellective activity.
What, then, shall we do? It seems to me that theistic philosophers need to introduce more conceptual clarity into debates over God and putative abstract objects. In particular, they need to realize that realism comes in both Platonic and non-Platonic forms. If they are realists, they need to be clear whether they mean to affirm not just realism about propositions, properties, mathematical objects, and so forth, but whether such things are abstract objects created by God or concrete thoughts of various sorts which God has.
---
[1]

Adapted from "Absolute Creationism and Divine Conceptualism: A Call for Conceptual Clarity." Philosophia Christi 19 (2017): 432-8.